We had a blast! This was our 2nd Eggtoberfest but first one cooking and everything was perfect. The new venue is the way to go. Tons of parking, lots of space and who doesn't like cooking and watching an occasional NASCAR scream by???? Our neighbors cooking were great! Chip and Brian your Hungry Man casserole and bloody Marys hit the spot and the pork tenderloin was great too. The whole crew from Iowa/Iowa State, it was fun hanging out with you guys and the sausage and gravy to start the day off is the only way to fly. Our Charleston South Carolina neighbors, your ribs were well worth the wait!
Traci and I made crawfish pizzas that turned into shrimp pizza b/c we ran out of crawfish that turned into shrimp and cheese bread b/c we ran out sauce and then eventually ran out of everything. The whole weekend was great, perfect weather, great food and lots of friends!
Traci Setting things up and enjoying a Bloody Mary
My good friend Gloria, think she had fun?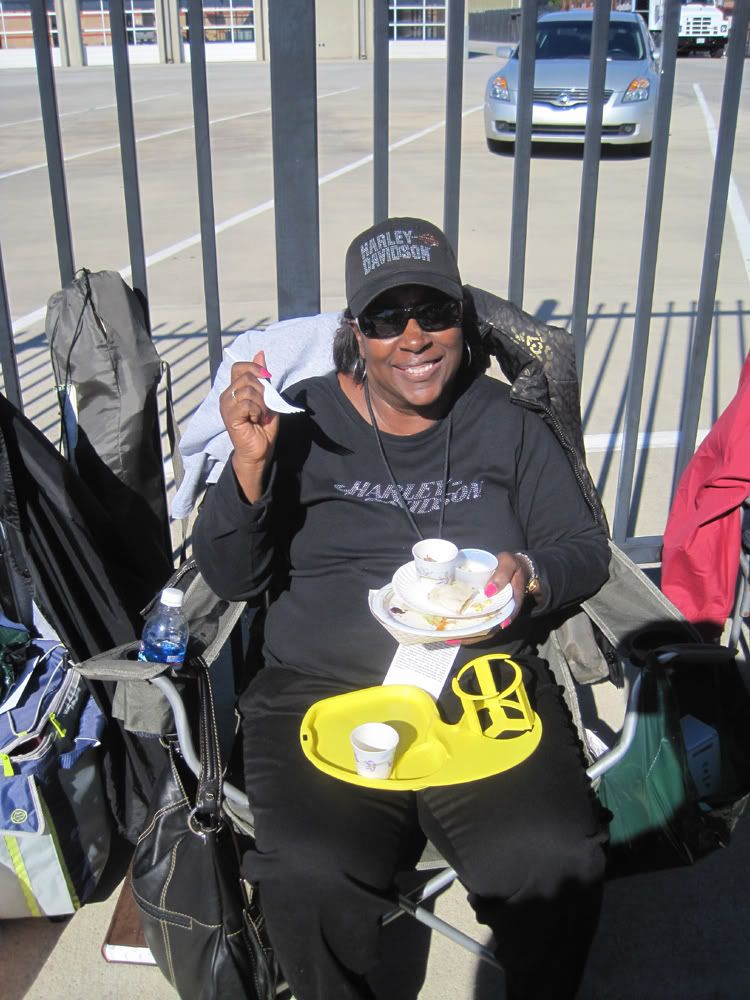 WF coming back with a haul
Notice his shirt on backwards! And this was before the drinking started!
Ready for the egg
On the egg
That's a lot of EGGS!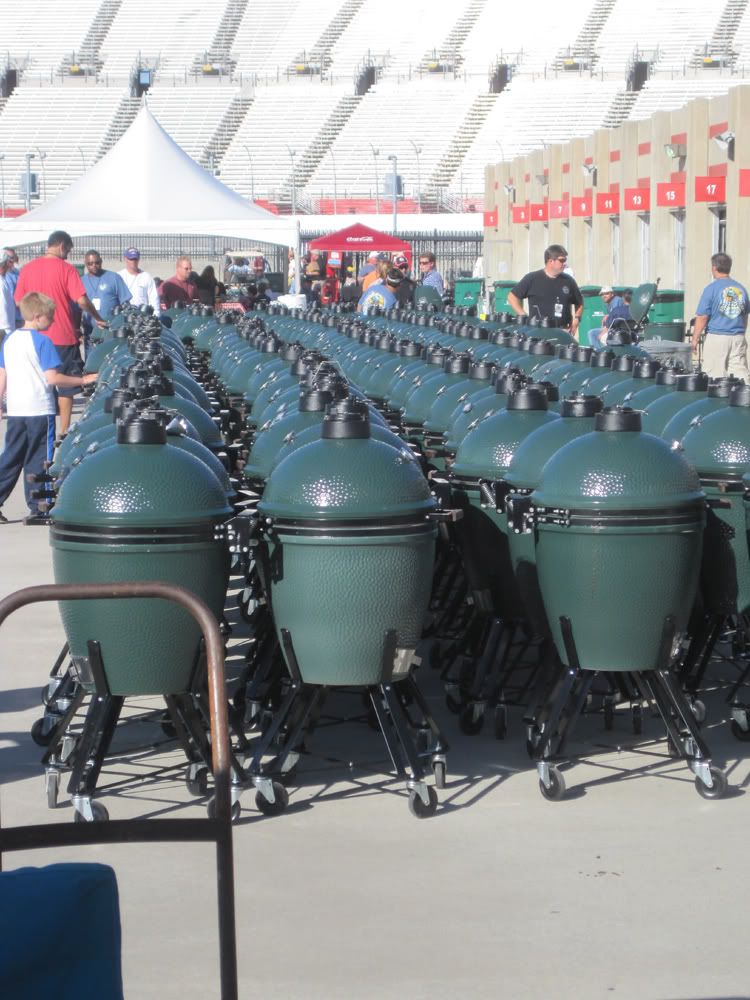 Dr. BBQ slicing up his English Muffin pizzas!
Nice to meet you Ray!