Finally back to some Egging! Wife gave birth to Daughter #3 two weeks ago. Good news is we have had LOTS of help with the family and friends bringing us meals. Bad news is it takes away from my egging time! Hate to sound ungrateful but you get separation anxiety after a few days. I am sure I am not alone there.
Anyway, did some steaks and corn last night. Filets for the wife and mother-in-law, Ribeye for me.
The Raws!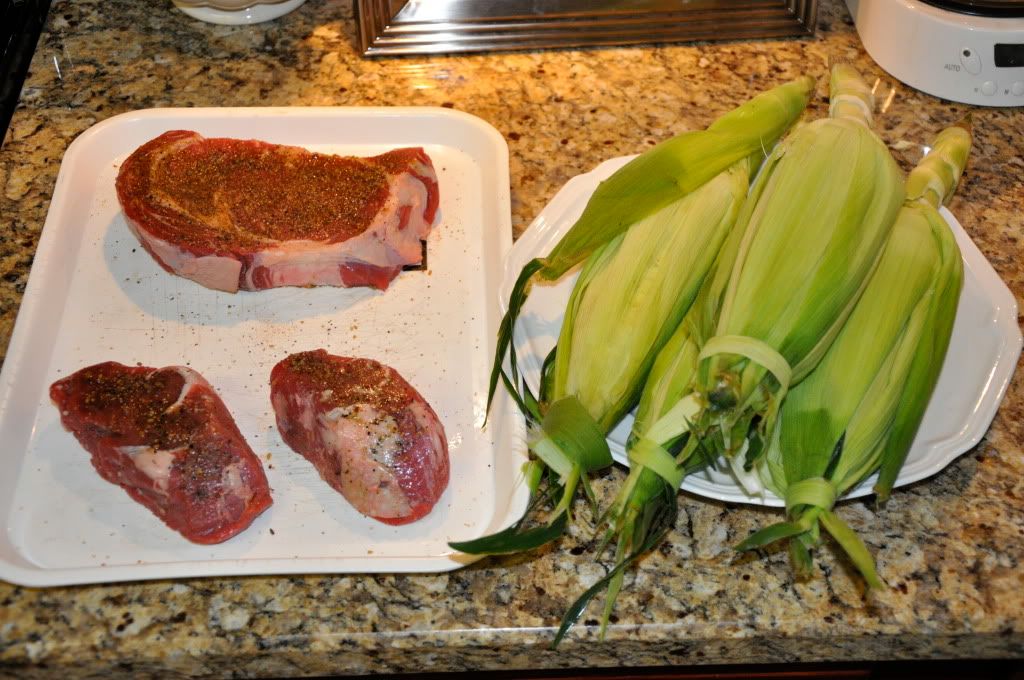 The Cooked!
The Plated!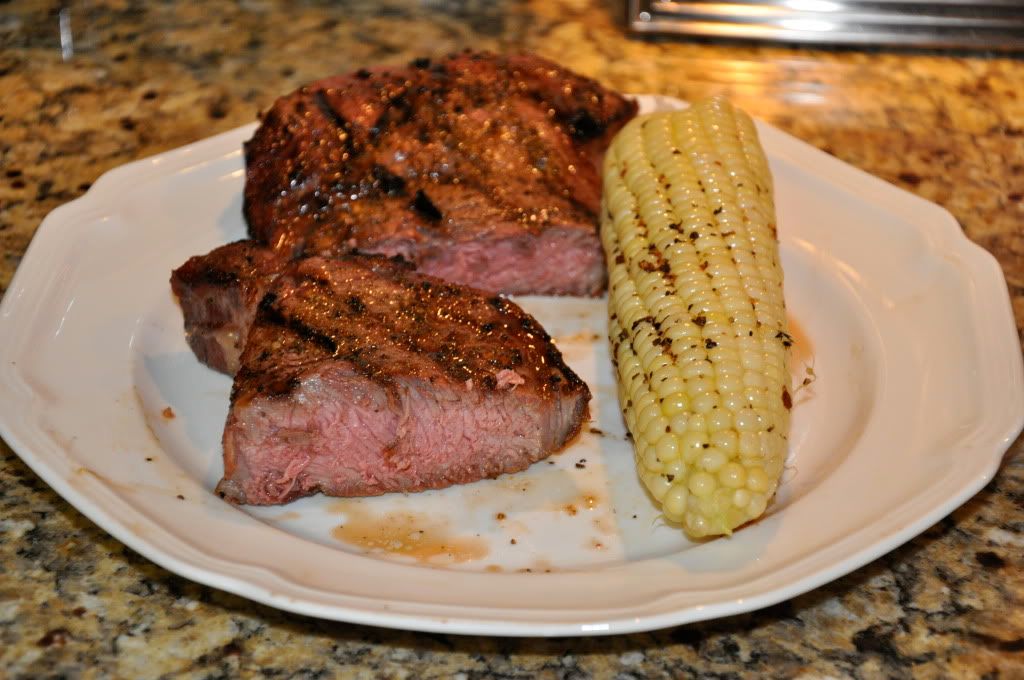 These turned out much better once all you Eggsperst help me get to the correct pull off temp for medium rare and rare! Thanks again!