Spreading the love this
Valentine's Day
with your EGG? Virginia Willis' three course menu is perfect for a date night! February is also National Chocolate Lover's Month, so don't feel guilty if you've been cooking a little more
dessert
than usual on your EGG. If you're looking for something a little more savory than chocolate, try some
Roasted Chicken Flatbread
or
Pork Tenderloin with Honey Mustard
.
Big Green Egg headquarters has moved - come visit our new showroom and check out the History of the EGG Museum and the
Culinary Center
too!  3786 DeKalb Technology Parkway, Atlanta, GA 30340.
Deer shoulder results
I know deer is not a very popular cook among forum members but I was asked to do one for a friend. Going at it blind I did some research but didn't find a whole lot of material. I did learn that you want to pull at an internal of 140 or so to prevent dry meat. I did see a recent cook by Allenbama that gave me most of my ideas. Thanks Allen. What I did was got the egg rolling along at 275 dome with my guru.I rubbed the shoulder with Willinghams bbq rub. Went with hickory chunks and cooked it on the grid with drip pan underneath for about two hours. After two hours I pulled and put it in a roaster pan with 1 cup dales, cup of beer, cup of water, cup of italian dressing, and added a whole onion and a whole bag of baby potatoes.Covered roast with HD foil. I placed it back on the egg at 300 dome and it wound up cooking for another 2.5 hours to reach 145 internal. I dont know the actual weight of the shoulder but I'm guessing 10 pounds. I did try a small hunk off of it when it was done and it was by far the best deer meat I have eaten. I'm sure theres hundreds of ways to cook deer but I would recomend this to anyone. Enjoy the pics and have a great day!!!
Rubbed and ready
After the two hour smoke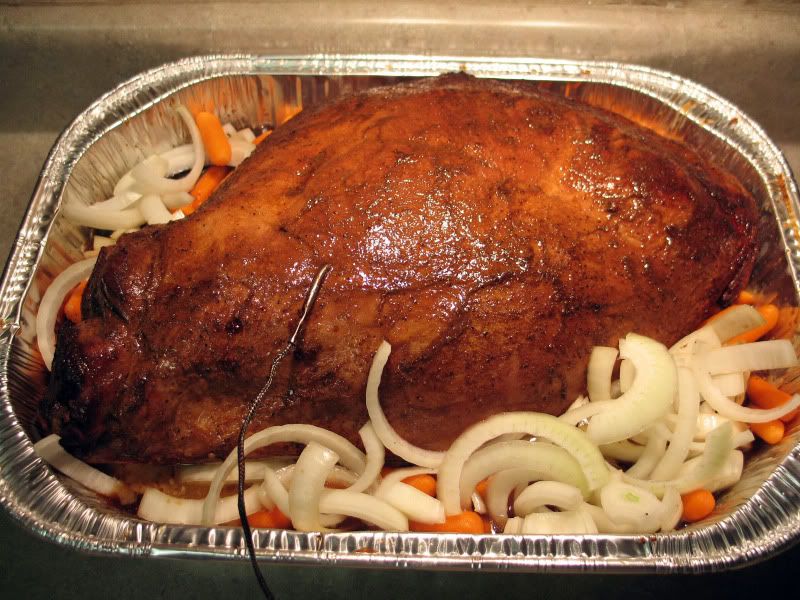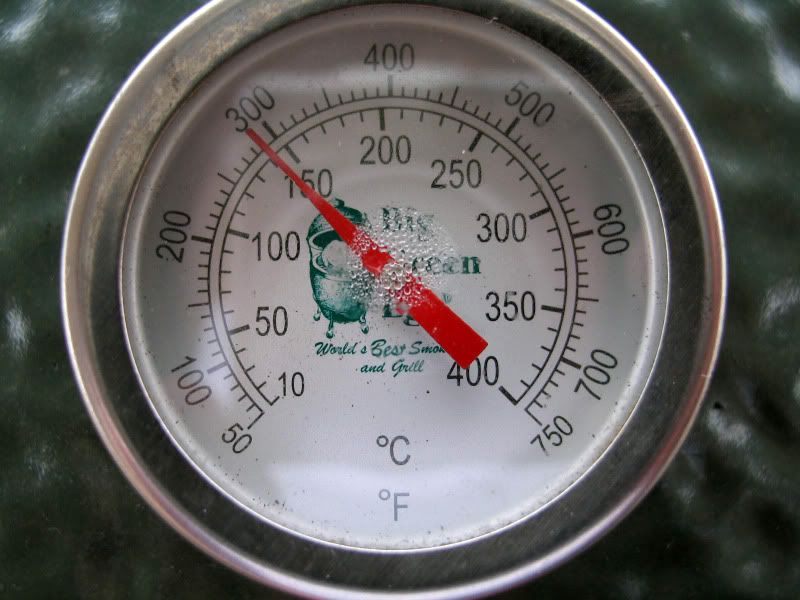 Covered for the final cook
Done