I haven't posted in awhile due do my wife's illness but seeing as all her treatments are complete and the fact that she is doing well I decided to post a little something. One of my wife's favorite meals to order when we go to a good German restaurant is Kassler Rippchen. When you ordered it out or buy it in a good German butcher (Karl Ehmer or Forest Pork store) in the New York area, Kassler Rippchen usually made with a bone in center cut pork loin. I decided to make the Kassler with a boneless center cut pork loin.
Here is the pork loin after 4 days of brining before I washed it off.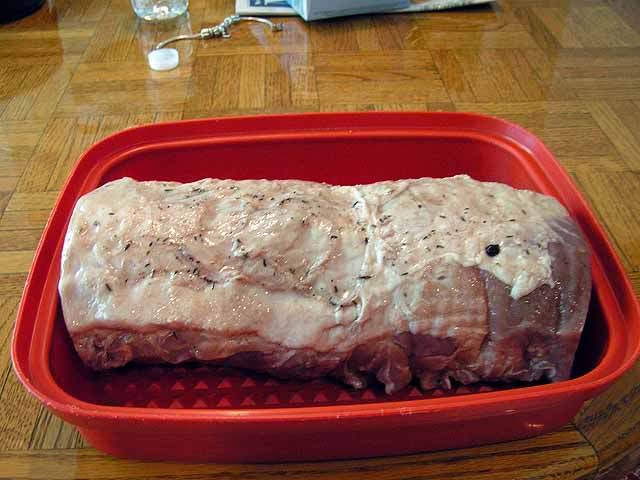 With the loin all washed off and soaked in clean water for 1 1/2 hours to remove some of the salt it is time to start the cook.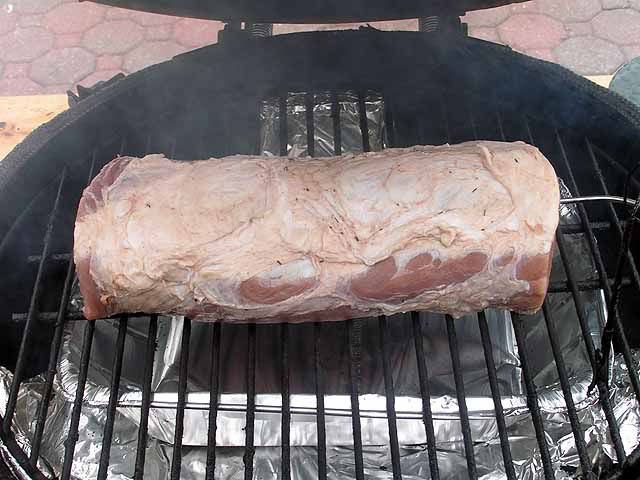 The loin was cooked for 3 1/2 hours indirect at 225 grate with some hickory chunks for smoke. Once the internal temperature hit 150 the Kassler Rippchen is ready to come off the egg.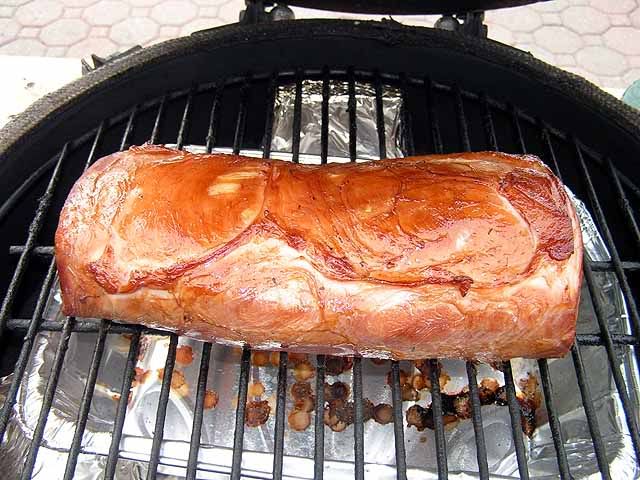 The weight of the Kassler after cooking was 6 lbs. and cut into 12 - 1 1/4 pieces. We ate three chops and the rest were sealed into 3 - 3 piece sealed packages for future dinners.
Here is the plated product and Mrs. RailRoader was very very pleased with it.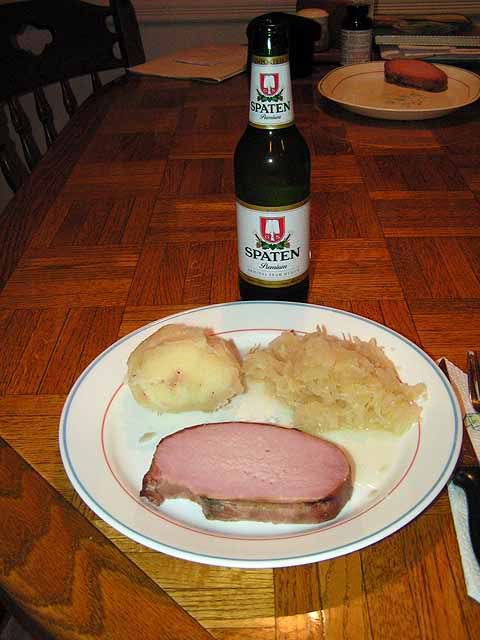 Everyday is Saturday and tomorrow is always Sunday.