Had a great time today at the Eggs in the Desert. BBQ Island did an awesome job for their first fest. I can tell they are eager to go at it again next year. Had about 18 cooking and about 180 people. Not bad..for a late start...and 75 Degree weather. Here's a couple of shots of the day......sorry...some names I don't have as they are not frequent forum visitors....Lou and Mr BBQ were there today also..great to see them. Rumor has it that Ray has a new girlfriend....
Take care...see you in OKC.
The Filly
http://www.eggheadforum.com/index.php?option=com_simpleboard&func=view&id=824751&catid=1
Riley with GBPackerFan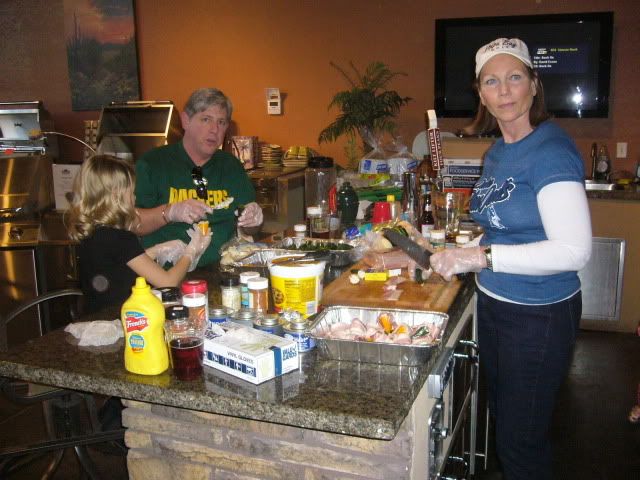 Reelgem and GBPackerFan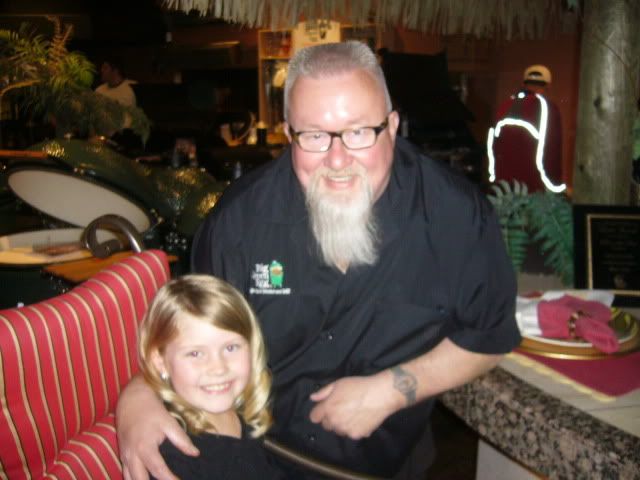 Riley and Dr. BBQ
french toast casserole by Boogie and Heather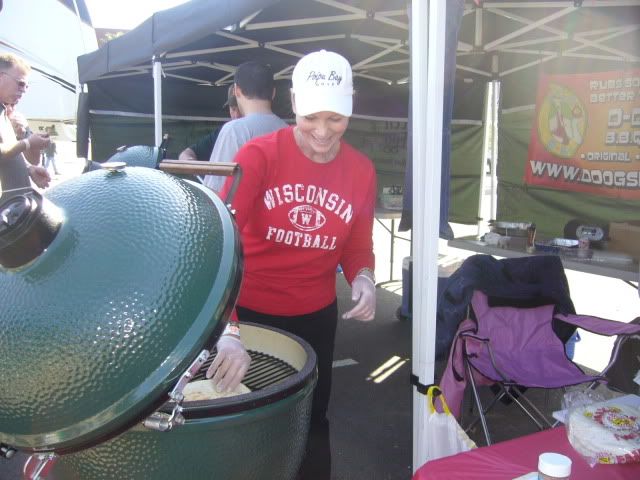 Reelgem cooking up a storm
Boogie and Heather..talking flat bread pizzas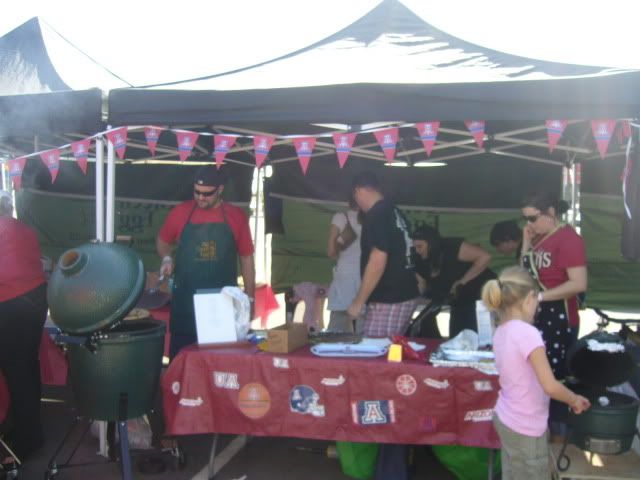 our booth....can you tell we are Wildcat fans...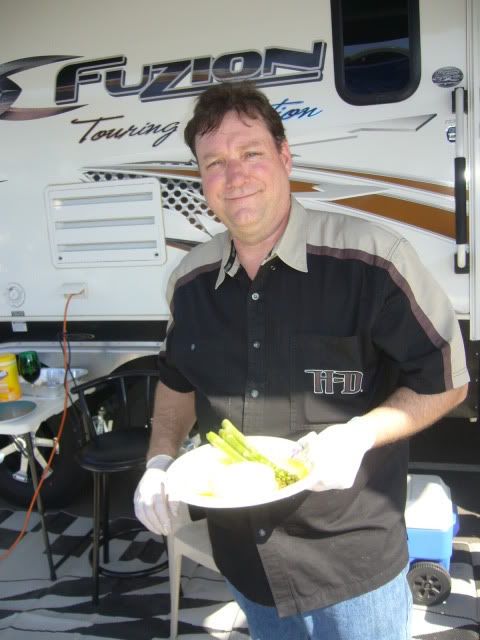 Iron Egg Chef contestants...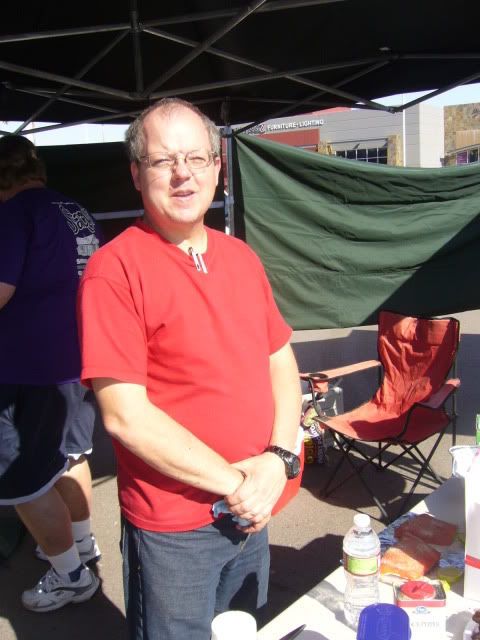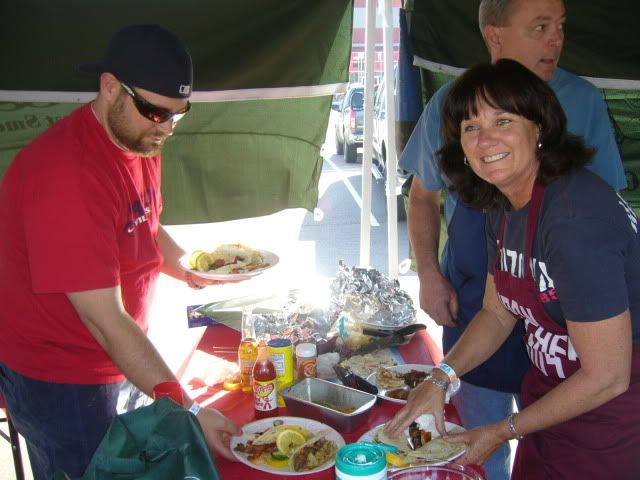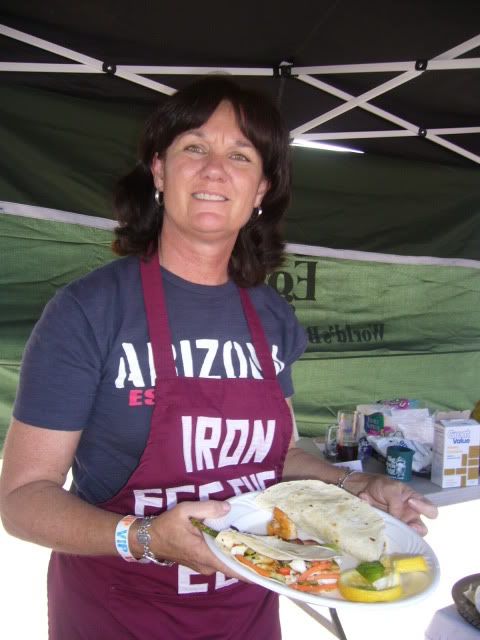 my turn in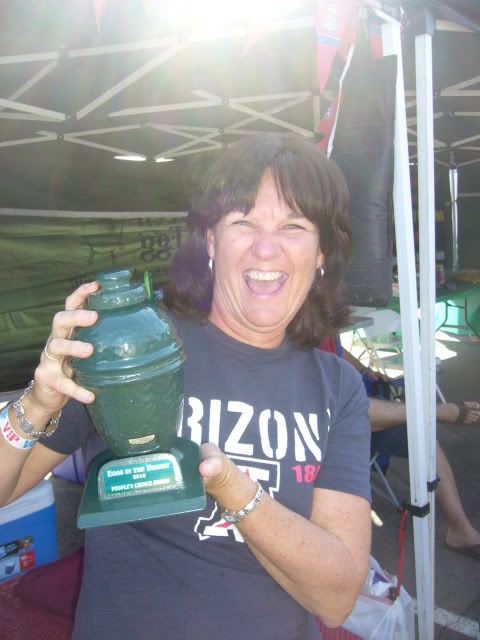 People's Choice Award...Yippee
Reelgem, GBPackerfan, AZRP, Desert Filly