It all started when Santa dropped off this small to join our large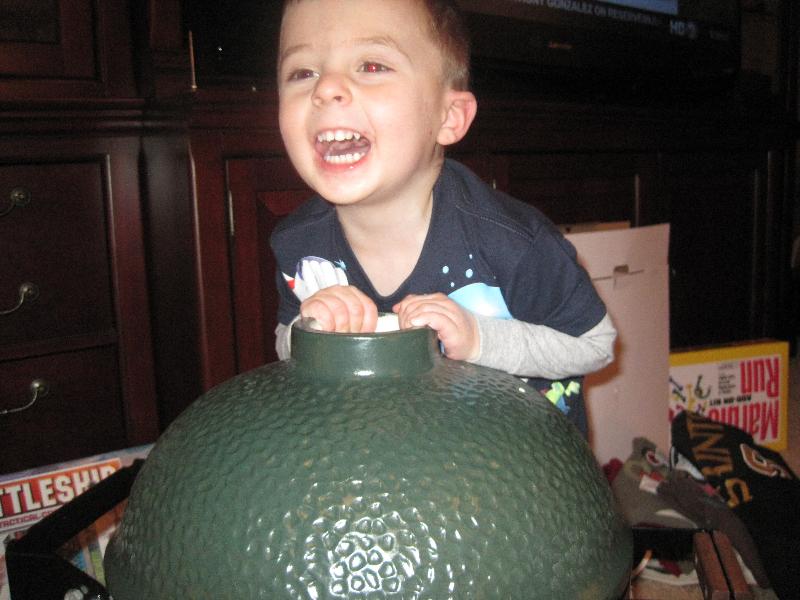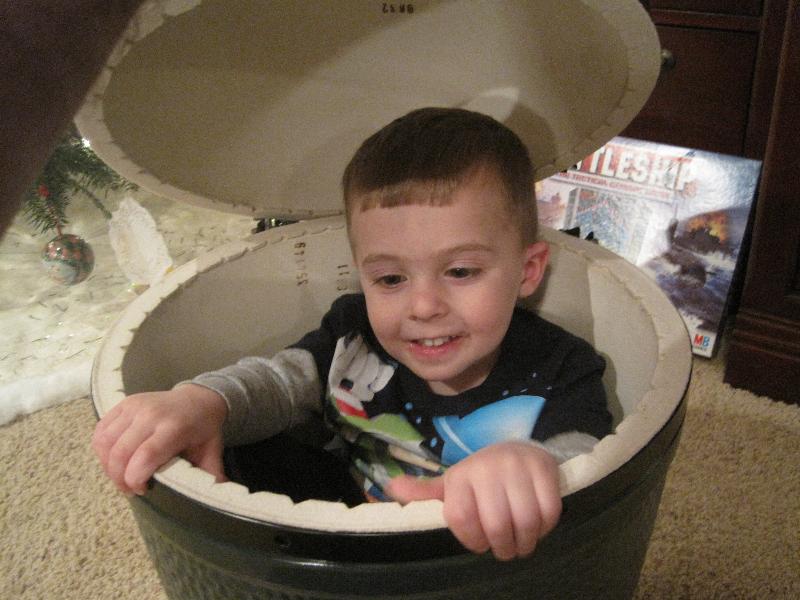 A few measurements were made, emailed, scanned, and sent to Dad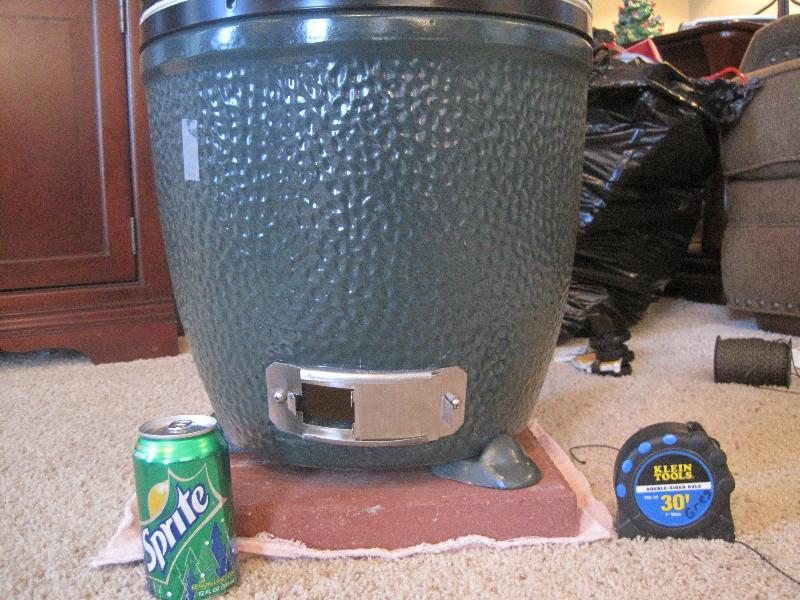 Here's what Dad sent me, via FedEx (wish I could have been there to have worked on it with him: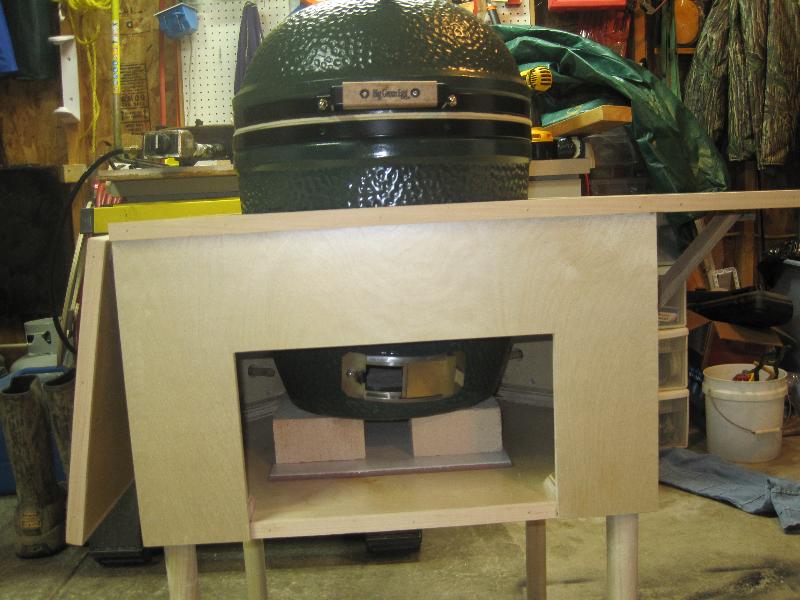 In the meantime, I made an Egg Junk Box: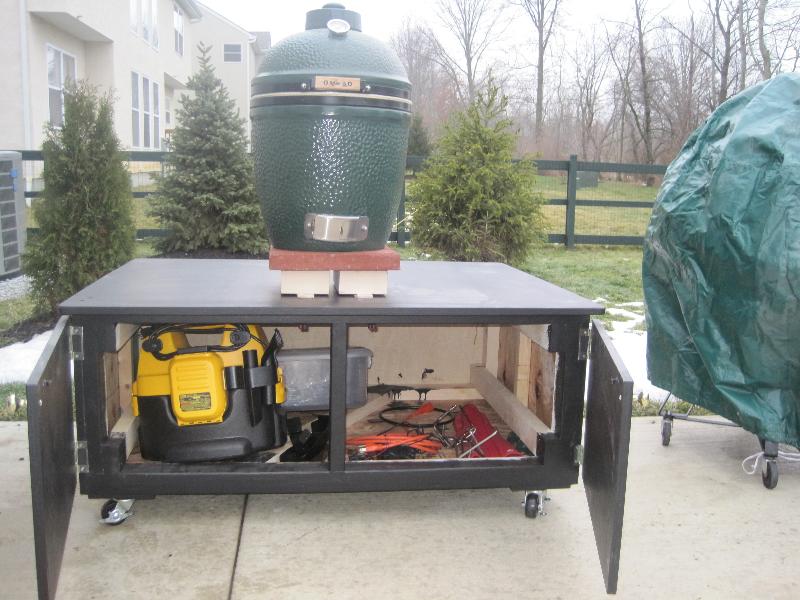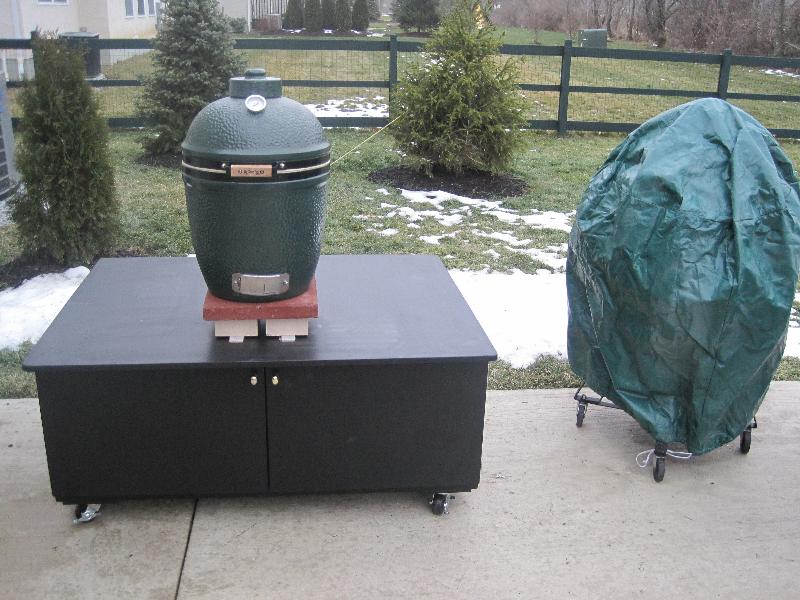 Dad got very elaborate with removable legs that he turned on his lathe. Not sure you can see it but he made some leg keepers so that when you turn it over the legs don't fall out.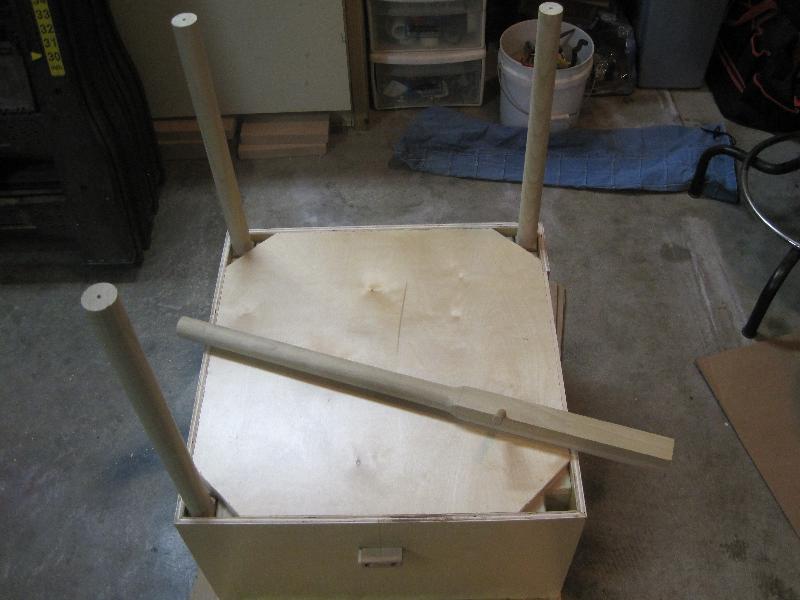 I made an additional set of short legs for home use on top of my egg junk box. Dads long legs are for when the small goes on a trip somewhere fun. O yeah, thanks Mom too for making a storage bag for the legs out of an old blue jean leg
Mom never wastes anything.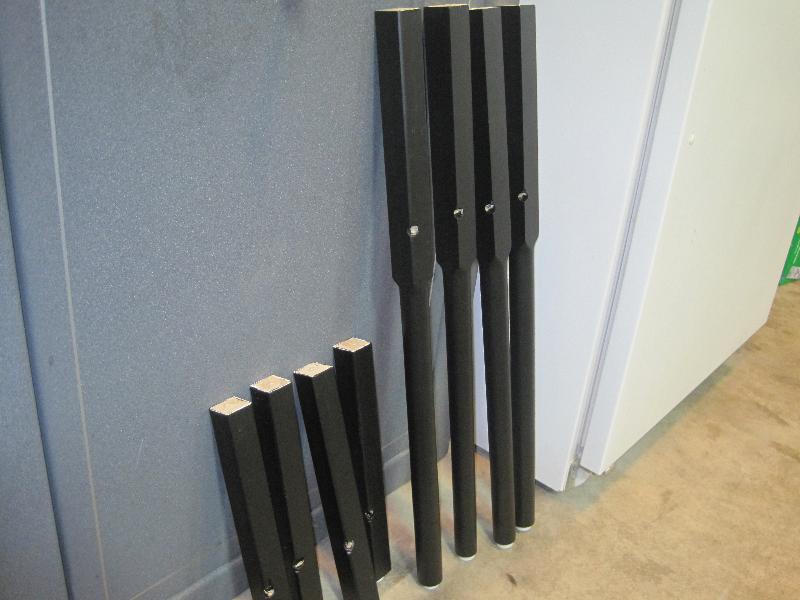 Painted the whole thing, installed some gasket material around the circle to hopefully prevent charring the plywood.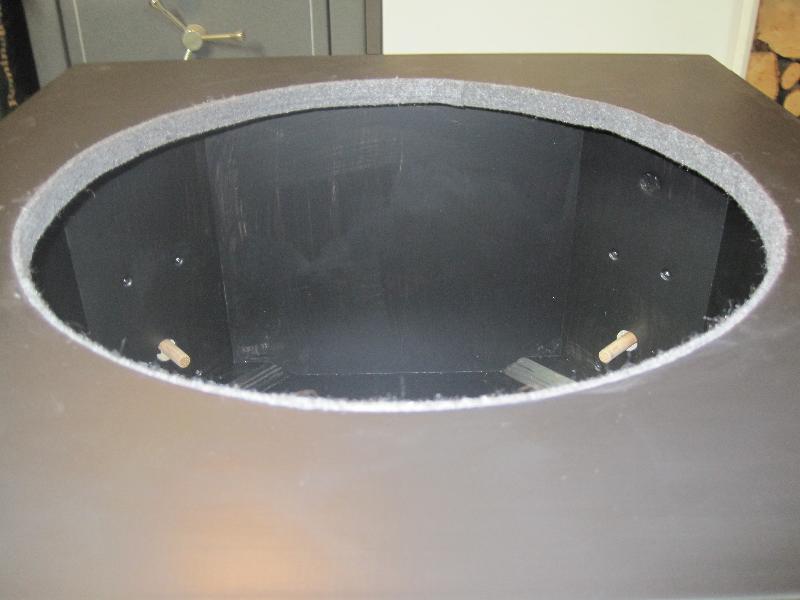 O yeah, did I mention it has wings that flip up to give some work space? Here it is sitting on top of my egg junk box.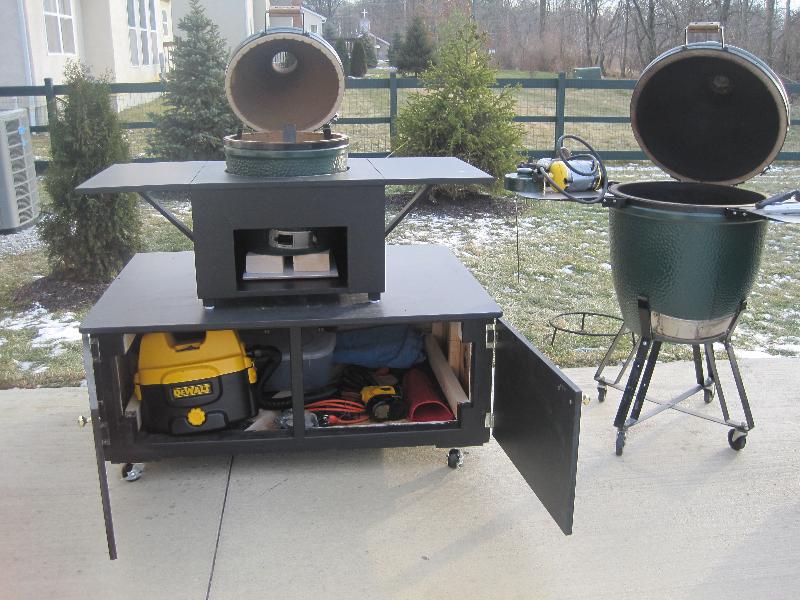 I got John Edwards to make me a custom cover for it which came out great!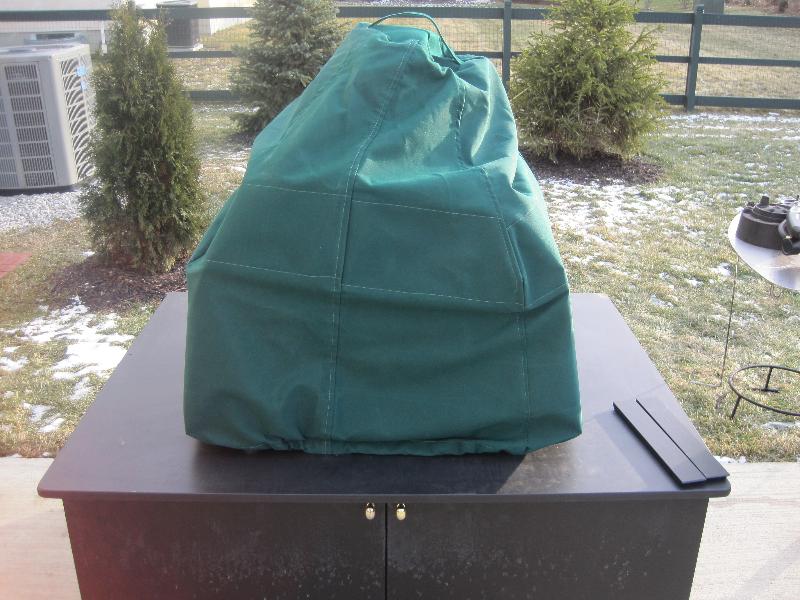 Just cleaned up the small and loaded it with lump for steaks tonight.
Almost forgot the kicker is that Dad also made me an insert ring so I can also use this table to serve directly out of my Jambalaya out of my pot.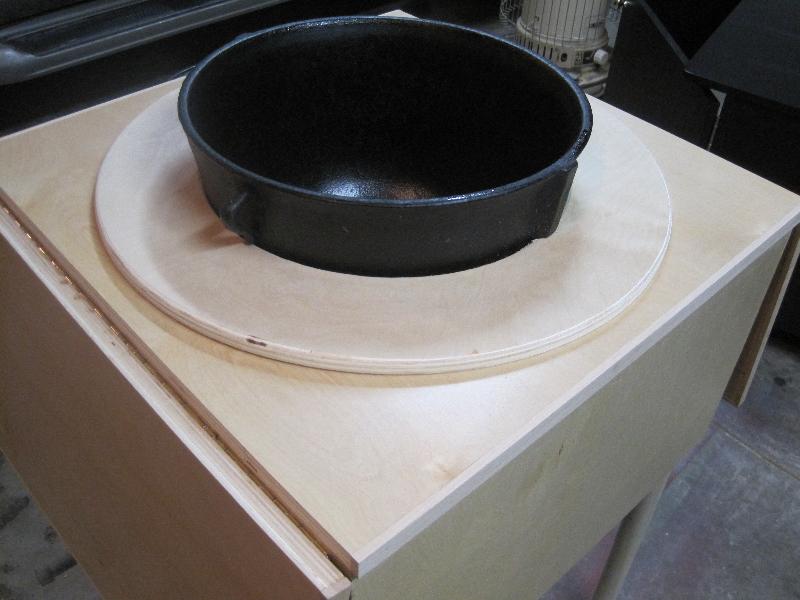 All in all its been a lot of work since Christmas, but I'm happy with the results. Glad to have the egg junk box, gives me plenty of space to keep accessories. I made the top out of plywood, wonder how long before it starts warping being outside like that all the time? o well, it was scrap I had laying around the garage.
Many thanks to Frank from Houma, can I get a Who Dat and Spring Chicken for sending me pics and measurements of their tables. I also asked a few questions here so thanks to the forum.
Gotta go cook my steaks, enjoy.