Make sausage!!!!
Work is keeping me up all night so I might as well fire up one of the eggs and get an early start on breakfast!!
Smokey links on top...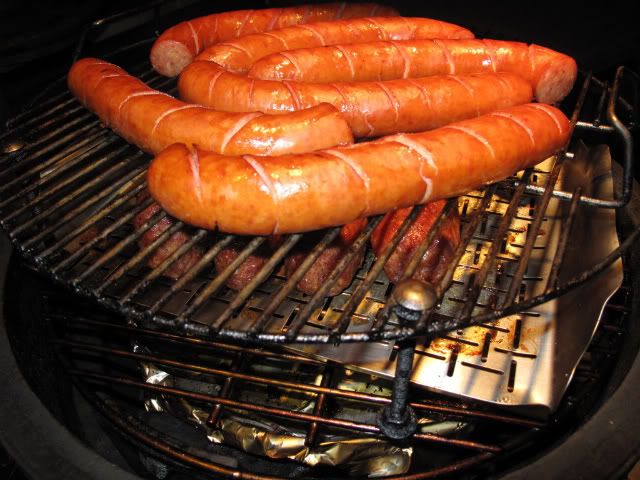 Fatties on the bottom...
(rolled inside and out with John Henry's hot sugar maple rub and filled with cheddar jack cheese)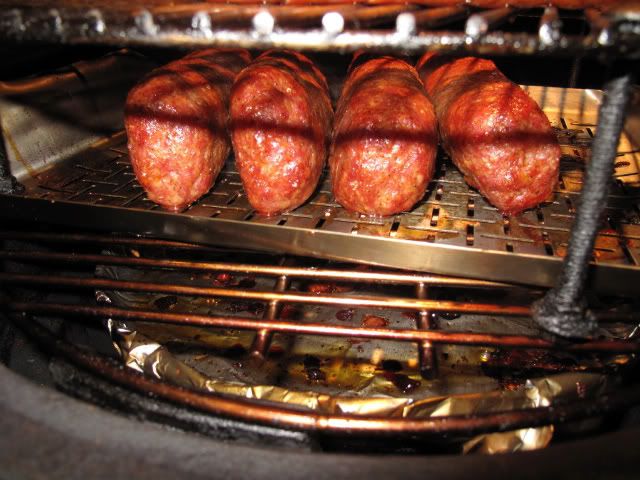 And a little something to wet my whistle....
(Dogfish Head Palo Santo Marron, Magic Hat Roxy Rolls, Dogfish Head Punkin ale, and Sweetwater '09 Festive Ale)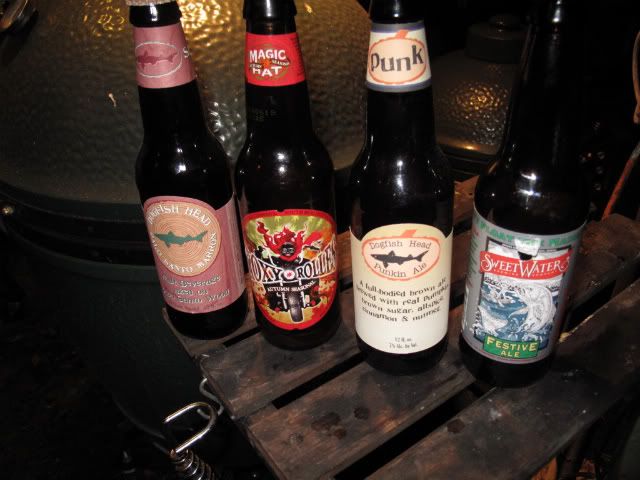 Aaaaahhh... Work sucks, but life is good!! :P