Chicken thighs, that is....
skinless thighs with DP ragin river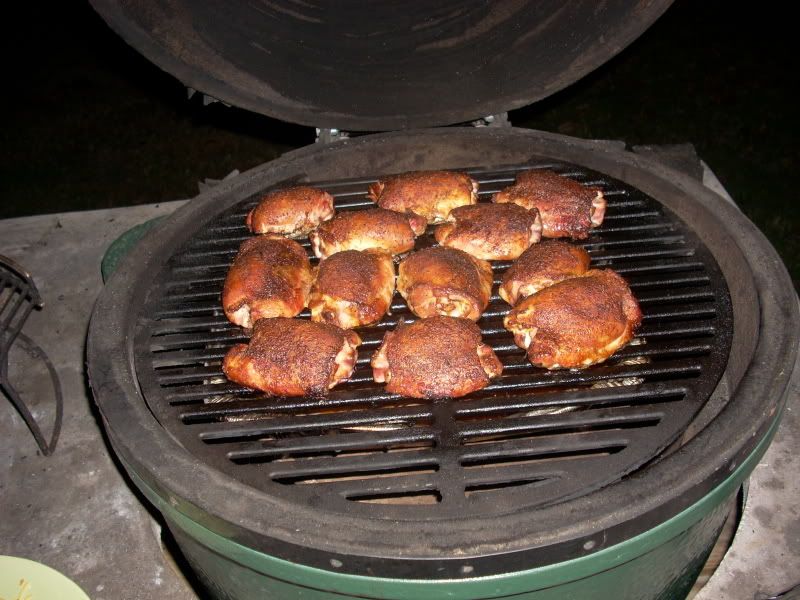 Smoked with some maple...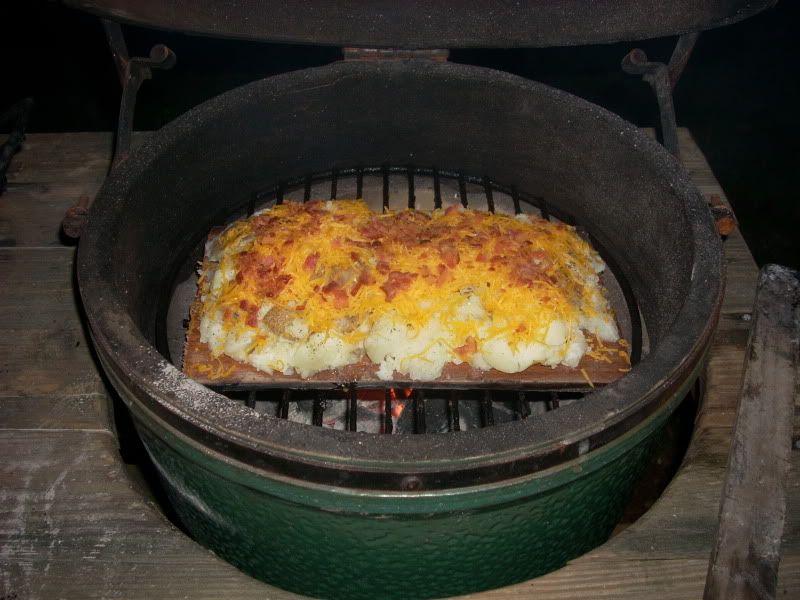 With smashed taters on the small..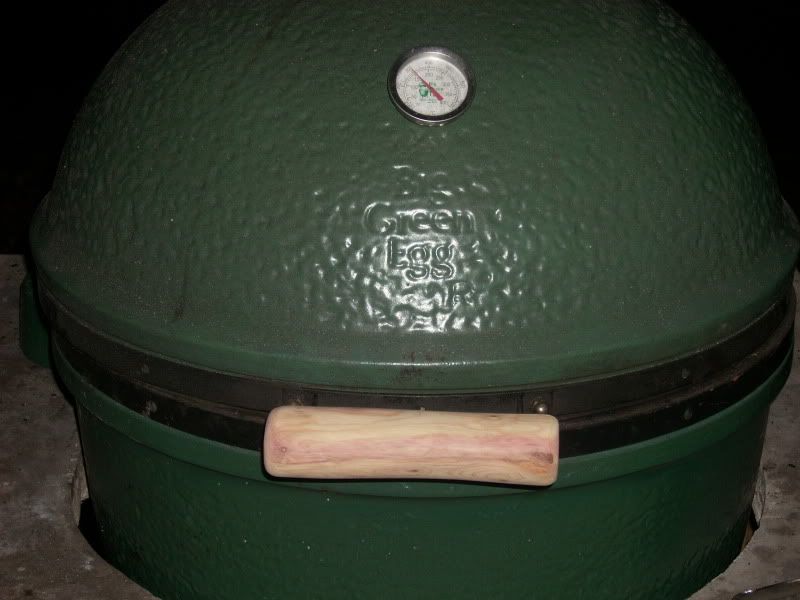 Working on my new handle for the large... found a nice piece of cedar in the back 40...a little spar, and it should be done!
Sorry no plated pics... kids were hungry!