Haven't done a whole roast duck in a longggg time, and saw a nice 5 pounder at RD and couldn't resist. I apologize ahead of time to any and all Doctors, Cardiologists, or other health conscious people out there...
Trimmed it up, removed the wing tips, pierced the skin all over the fatty places, Salt and Pepper inside and out....put the zest of a nice orange and chopped a small onion, thyme and a few sprigs of rosemary from the garden for the cavity....Put on the roasting rack, and made SURE there was a drip pan to catch all the awesome DUCK FAT!!! :woohoo: :laugh: :silly: :laugh:
Dome 400*....Indirect.....
About 45 minutes in,put some halved fingerling potatoes in the "drippings" (aka Duck Fat!!)
Here they are about 20 minutes later when I pulled the duck off to rest....
Duck resting....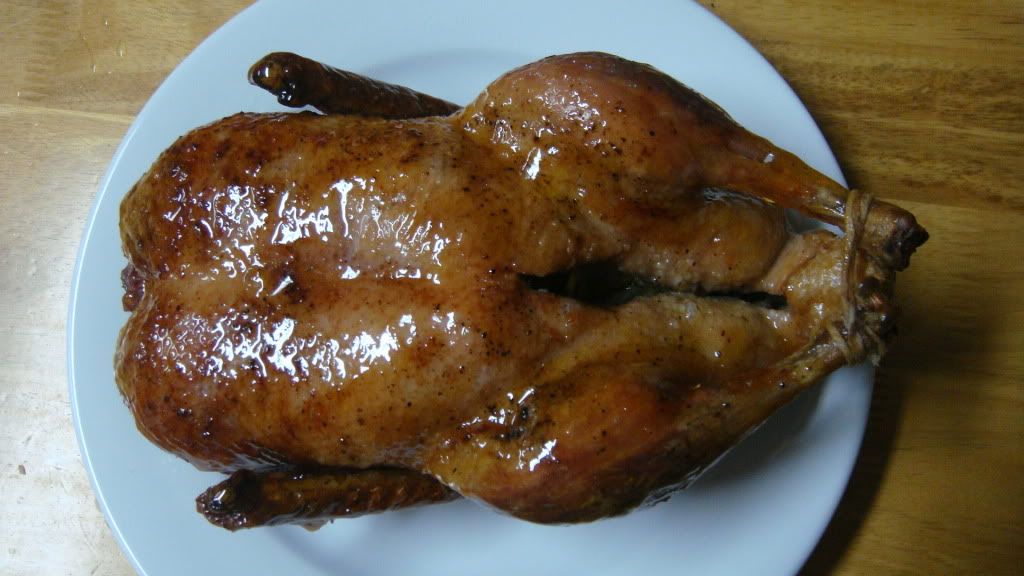 Made one mistake at this point, I should NOT have given it the final coat of Passionfruit Glaze AFTER it came off the Egg. The skin was SOO crispy....but that last coat ruined the skin.
And the plated pic....Duck Leg, thigh, and a couple slices of the breast, with the totally delicious fingerlings, (and yes...the healthy part... :ermm: ) Wilted swisschard with garlic. (the greens will help clean out the arteries, right??
)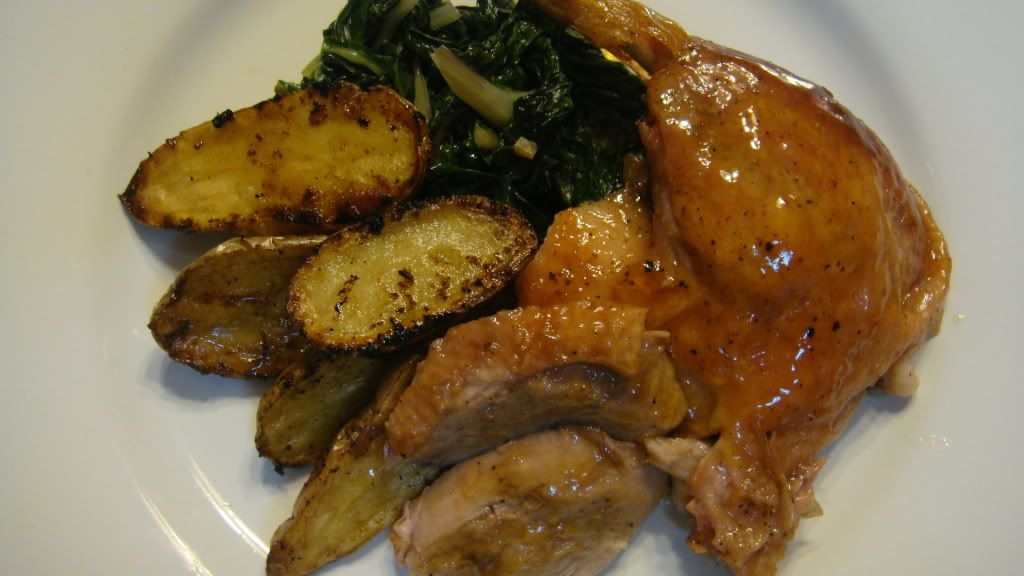 Bottom line..I'll stick to duck breasts on their own, because I really prefer them med rare. But all in all, a very delicious dinner.