First did these on BGE in '06. Have done several times since. Just posting to share and get a link for future reference. Hope you try them.
PS stuffing is also great in ABT'S.
Shrimp, Stuffed, Crab, OLDE MAN 'N SEA, Richard Fl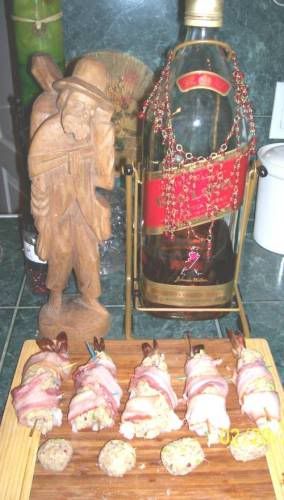 INGREDIENTS:
Large Shrimp, The Bigger The Better, These are 5 per pound
Bacon Strips to Wrap
1 Cup Crab Meat
1/4 Cup Mayonnaise
1 Egg
2 Stalks Celery, Finely Chopped
1/4 Cup Red Onion, Finely Chopped
Salt/Pepper to taste
Dash Picante Sauce
Some Bread Crumbs to Bind.
Some Lemon Juice
Procedure:
1 Mix the ingredients. Stuff the shrimp and wrap with bacon. I pre-cooked in microwave 3 minutes. This was thick bacon.
2 BGE: Indirect 325°F, 25-30 minutes.Any crab left over, make into little balls and cook as snack.
3 Start With Large Shrimp: NOTE: 7" Santoku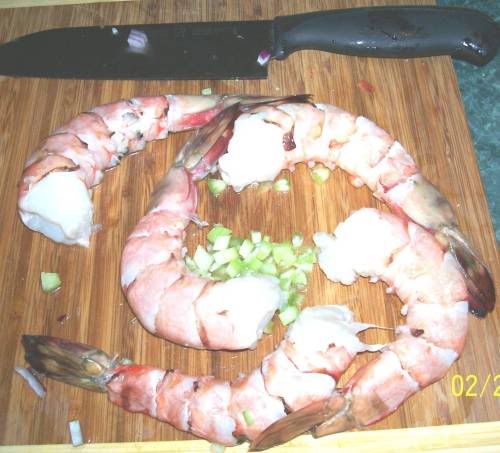 4 Ready to Stuff: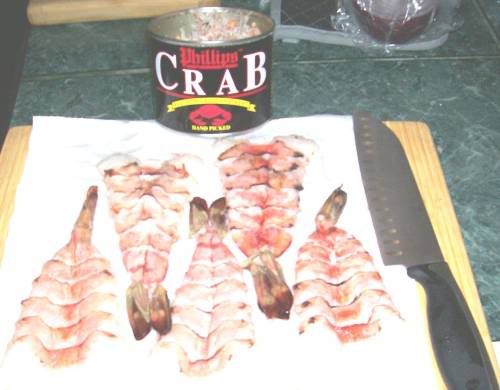 6 Stuffed With Crab Mixture: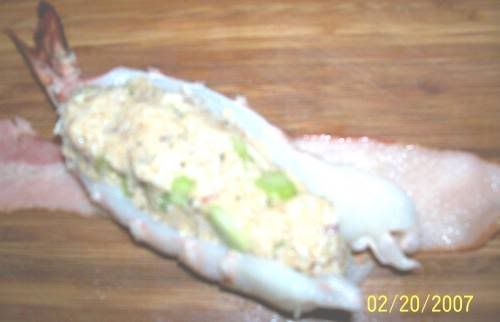 7 Bacon Wrapped:
8 Ready For Grill: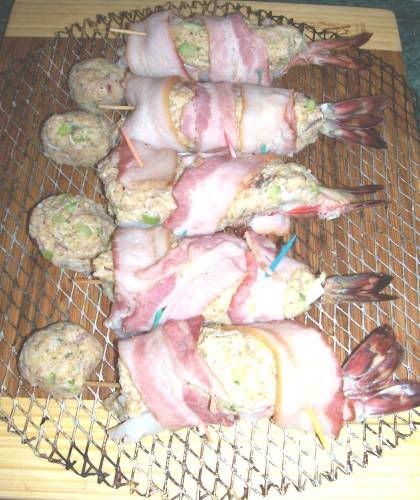 9 Off The Grill:
Recipe Type
Main Dish, Seafood
Recipe Source
Source: BGE Forum, Richard Fl, 2007/02/22