A few weeks ago I received a package from TJV. It is the reducing ring, which turns your XL into a MED. Use this with the hanger and pizza stone and you have a great way of doing an indirect cook.
Todays cook was lasagna. Did some Moink balls a few weeks ago and didn't use all of them. Grabbed about 14 or so, along with some sauce and cooked them down for a few hours. Boiled some lasagna noodles, and a few other ingredients. Put it all together and on a 350* egg covered for half an hour, then uncovered for half an hour.
MMMMmmmmmMMMMM.
Thanks Tom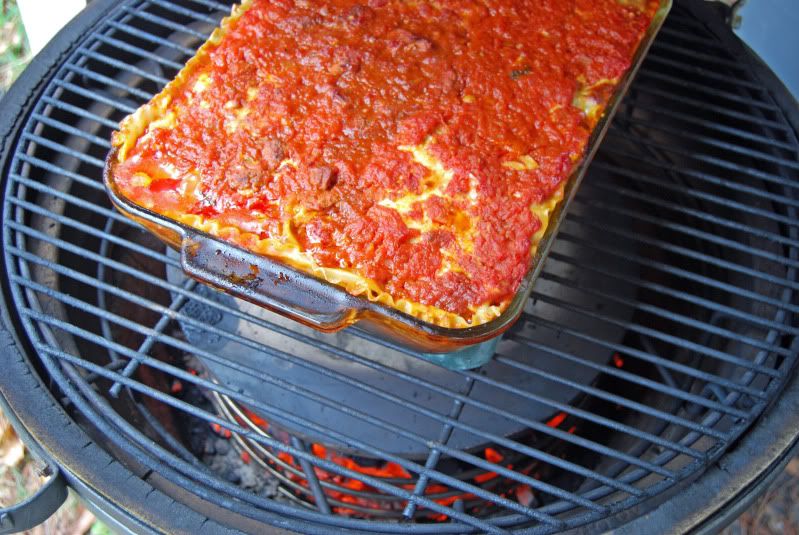 Sorry no plate photos. Too good to put down the fork and grab the camera.