My wife came home with some beef labeled "chuck broil" which actually turned out to be quite tasty. I pierced it a couple of times with the Jaccard and vacuum marinated it in soy, wine, garlic, ginger, and sesame oil for about 4 hours. The zuccini was drizzled with a little sesame oil, then Fire Walk on mine and Tsunami Spin in wife's.
Meat after marinade:
Zuccini:
On to the Egg, 400 degrees direct: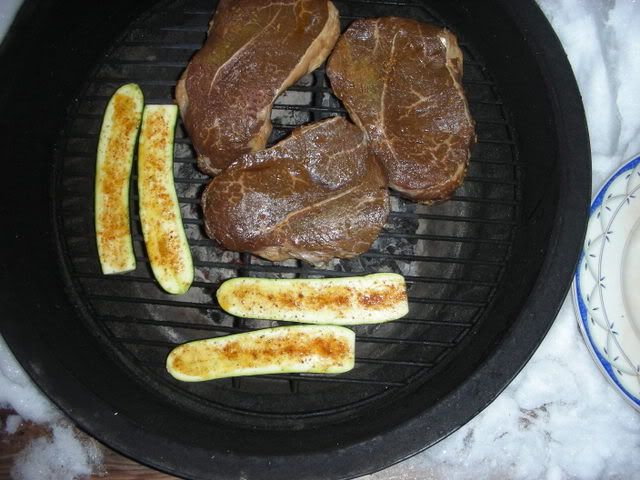 Medium rare, quite tasty!
Didn't get a picture of yesterday's dump, but this was last Monday's which was just as bad. Makes the meal taste better when you have to work hard just to find the Egg!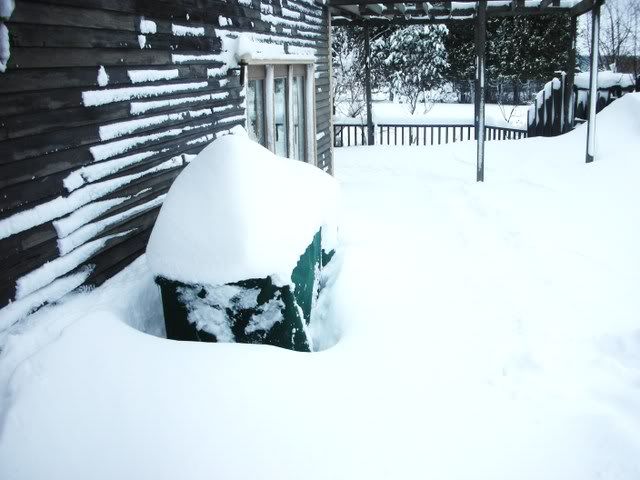 Slick