Last Friday I stopped in at a small town grocery on my way to work. Although I was only going to buy some cereal for my breakfast, I just HAD to check out the meat counter!
They had several "3 Day only" specials:
1. Chicken leg quarters $4.90/10 pounds
2. Pork Butt for 0.99/pound and :cheer:
3. Whole Ribeyes for $2.99/lb.! :woohoo:
I didn't buy any (thinking I'd pick some up on the way home) and went to work. After an hour or so I just couldn't keep my mind off the deals. I kept worrying that they would be sold out before I got back there. I ended up taking the rest of the day off on vacation to BUY MEAT!!! (I know you folks understand, but I'm telling you, the rest of the world just doesn't get it!)
I ended up buying a pack of the chicken (cooked on Saturday) and two of the Ribeyes.
The Ribeye I cooked had a lip of fat which I cut off. I then cut it into 14 steaks which were about 1.5 - 2 inches thick. Here they are cut and prepped with olive oil and Canadian Steak Seasoning: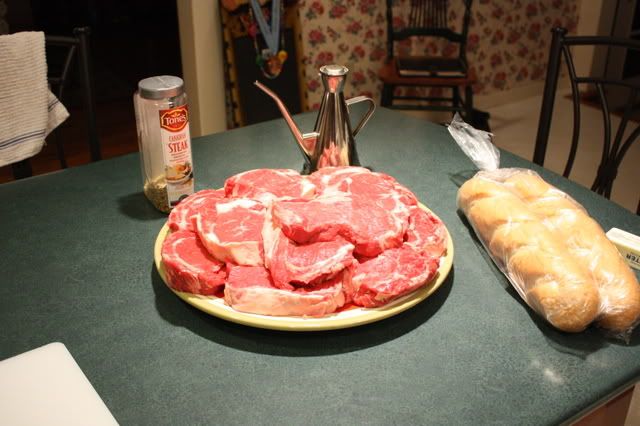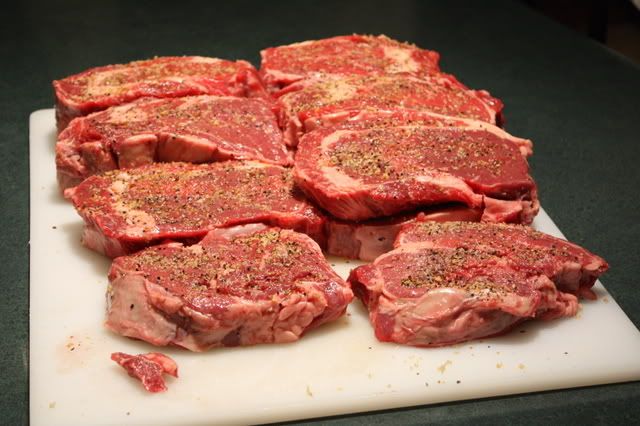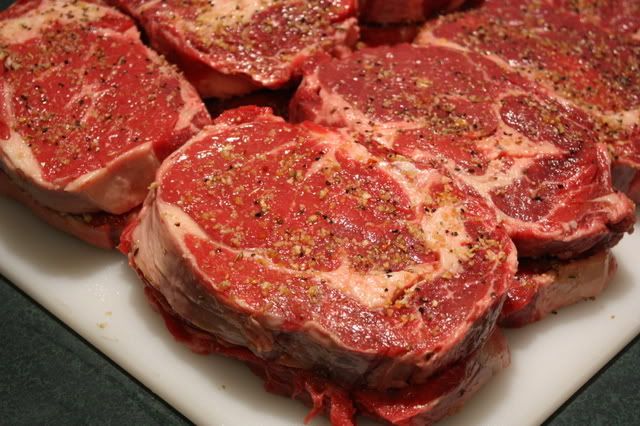 I fired up the girls to about 750. It made a heart warming picture with the snow falling:
Here they are searing with a handfull of Mesquite: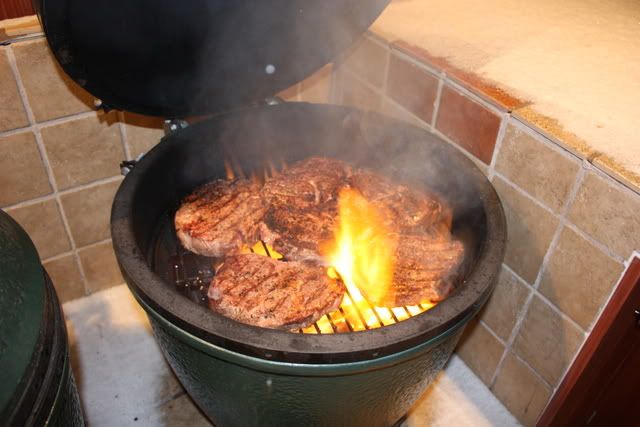 I seared both sides, then shut the top and bottom dampers and waited about 6 minutes (old school BGE instructions).
Finished product:
Very tender, medium rare. Seven of us couldn't put a dent in the pile! I figured the fourteen steaks cost just under $3 EACH! Plenty of leftovers for fajitas, lunches, etc.
John