I had a problem with my knives and think I found a pretty good solution.
Like many people I have a bunch of knives of different makes and models and need a place to store them. I wanted to get them out of the drawer where they all liked unhappily together in a clashing, potentially dangerous mess. I wanted to put them in a knife block but was concerned that the different types/sizes of knives would make finding a block with the right sized holes difficult. And what if I found some other "must have" knives that I liked better than my current collection?
Check this out: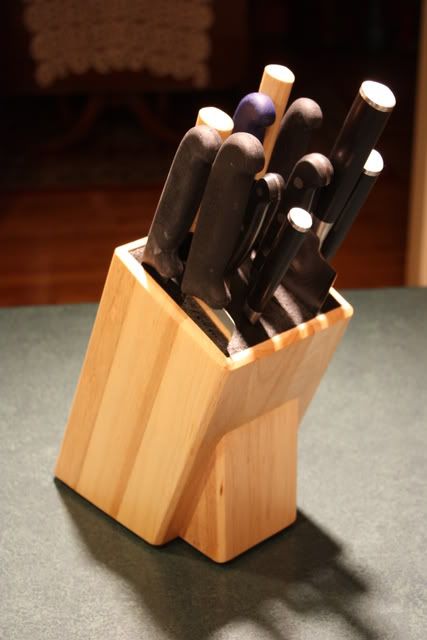 Without the knives:
Without the block: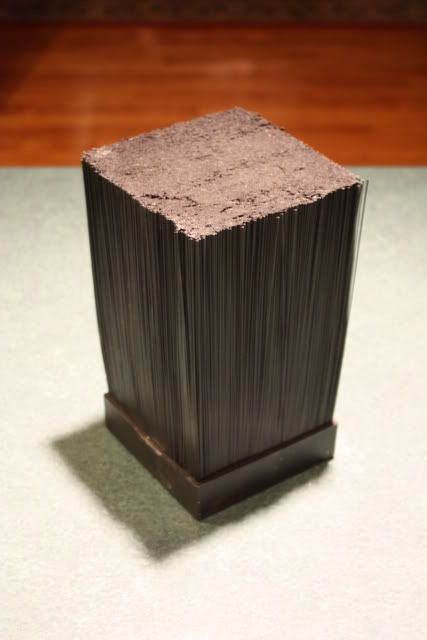 The "block" is made out of a mass of very small plastic rods that allow unlimited placement of the knives. Currently I have my most used knives in the lower right corner, but if I want I can change their location!
I bought it for about $30 at (of all places) Bed, Bath and Beyond.
Here's a photo of my Boos Butcher Block cutting boards, also:
Have fun with your tools!
John