well decided to make breakfast for dinner last night.. also decided to do it all on the egg
bob evans link sausage smoked with cherry on the small
thick cut bacon indirect saving the grease for eggs and french toast
somer home fries with onion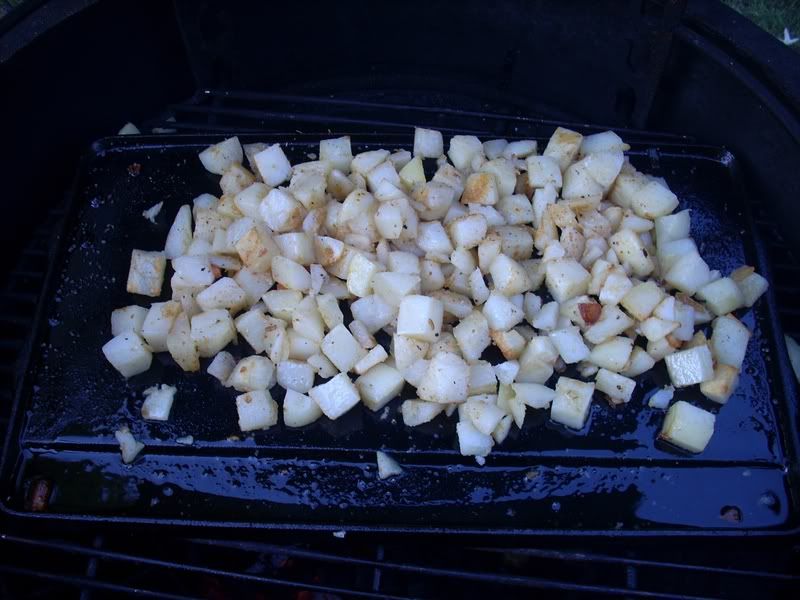 i cheated here and bought the bag stuff but put a little raging river and all was good
then threw some french toast on the griddle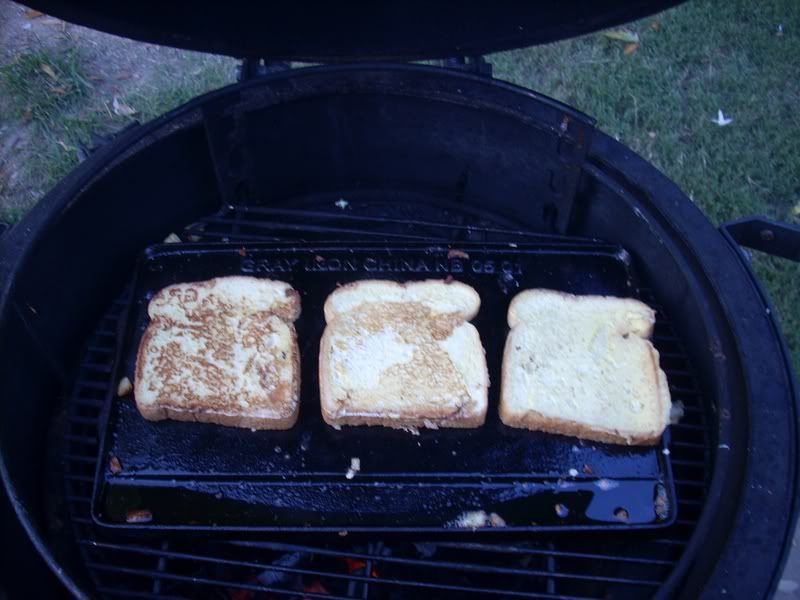 made the french toast with egg, orange juice, a little milk, some cinimon, and nutmeg ... son loved it..
i also scrambles some egg on the griddle but did not take a picture.. also did not take a picture of the fresh kiwi and strawberries
all in all i will make brinner again.. although i think i like hungry man breakfast and sausage cheese roll for breakfast.. there is nothing like french toast for dinner
happy eggin
TB
Anderson S.C.
"Life is too short to be diplomatic. A man's friends shouldn't mind what he does or says- and those who are not his friends, well, the hell with them. They don't count."

Tyrus Raymond Cobb