Had some great friends down this weekend and thought it would be a great chance to test out my new BBQ Guru DigiQ II and the just arrived Dizzy Pig Original rub.
In total there were about 17 pounds of ribs. The egg did great as expected too. I mixed some hickory, cherry and apple chunks of wood in there for the smoke. During the cook I sprayed with an apple cider vinegar/apple juice mixture. Here's a useful tip, don't spray into the wind unless you prefer the vinegar in your eyes! Lesson learned on my end. :pinch:
Everything went well and tasted great, here's some pictures to oggle.
The 5 slabs of baby-backs ready to go on the egg.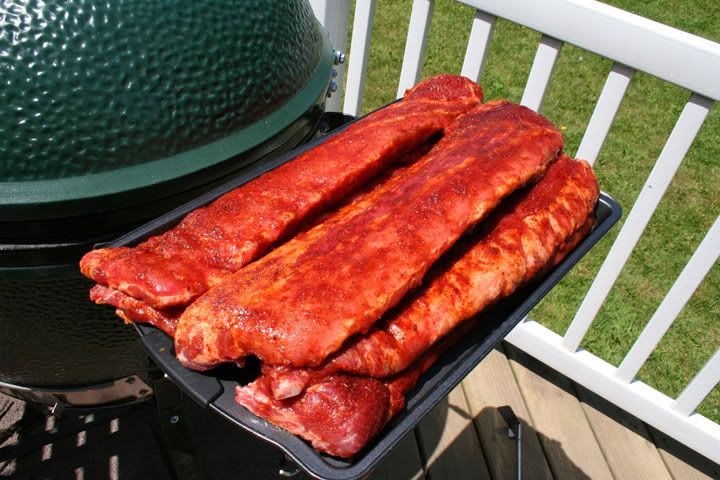 After a little over 5 hours...
My friend Andy putting some sauce on.
We used Famous Dave's sauce, some Rich & Sassy as well as Texas Pit.
Ready to eat!
Hope everyone had a great weekend.
John (PorkyDork's)
Rochester, MN