You may not want to view these if you are sqeamish as they involve a BGE completely destroyed!
Thanks to everyone who offered condolences and advice on repair the other day. I decided that I couldn't do any harm trying to repair, so here is the saga. I went with JB Weld after weighing the advice given here and at the hardware store where I purchased the epoxy. Without further ado.. here is the 4077th Green Egg field hospital in action!
The wounded soldier arrives in triage: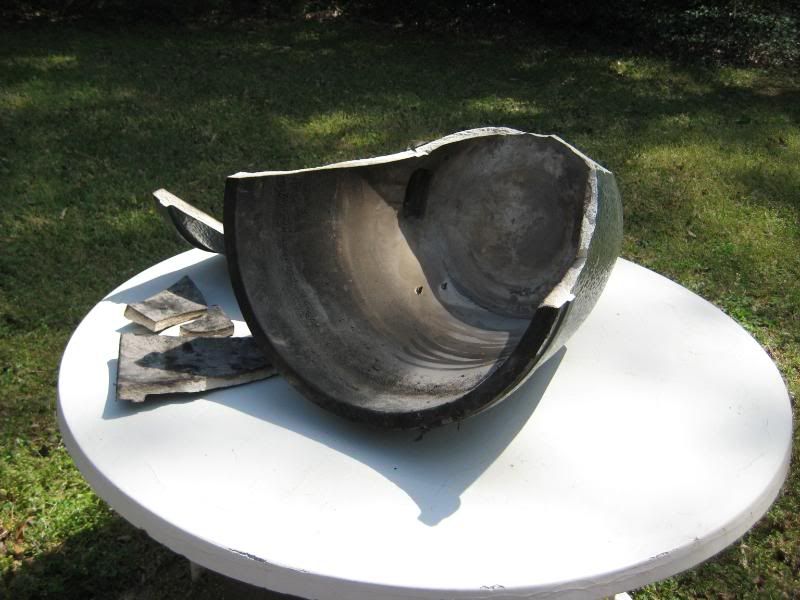 Look below for the rest of the story.., I hit submit instead of preview and forgot about the edit feature.