We're feeling pretty super, how about you? The big game is fast approaching, and while we love football, we love an excuse to invite people over and cook even more! You too can cook like a champion with recipes from
Dr. BBQ's NFL Gameday Cookbook
: Grilled Tuna Sandwiches from Seattle and Baked Brie from New England. Who's going to win? You'll have to cook both to find out.
The 17th Annual EGGtoberfest was amazing - here are the highlights 
Click Here
duck with wild rice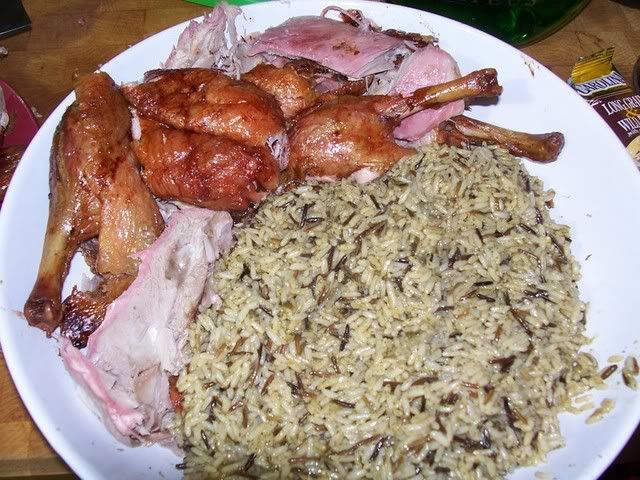 <p />
stuffed 2 ducks with oranges and onions and slow cooked them for about 4.5 hours at about 220 dome direct on a raised grill. nothing better than crunchy duck skin. had some cranberrys left over and made a cranberry blueberry ginger sauce to pour over the pieces after the skin was picked off. made the turkey broth yesterday so tonight looks like soup.