We're feeling pretty super, how about you? The big game is fast approaching, and while we love football, we love an excuse to invite people over and cook even more! You too can cook like a champion with recipes from
Dr. BBQ's NFL Gameday Cookbook
: Grilled Tuna Sandwiches from Seattle and Baked Brie from New England. Who's going to win? You'll have to cook both to find out.
The 17th Annual EGGtoberfest was amazing - here are the highlights 
Click Here
Announcing the 1st Annual Oklahoma Eggfest Golf Tournament!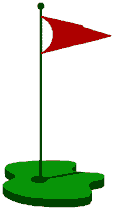 <p />
That's right; we are adding a Golf Tournament to the Oklahoma Eggfest. The Tournament will be held on Friday Morning, 04/21/06. We are looking at teeing off approximately 11am, depending on how many we have sign up. This should get everyone back in plenty of time for the meet and greet, Friday Night. The tournament will be held at Silver Horn Golf Club in Oklahoma City, OK. (North OKC Metro Area) The course is owned by American Golf, and is a beautiful track! [p]I'm working out the registration cost with the club; however it should be under $30.00. The more I get signed up, the lower we can make the cost. Next year I will add this to the Fest registration; however, this year I just need to know if you want to play via e-mail. I'm taking registrations until Thursday, 04/13/06. Please send registrations to: bray.c.marr@gmail.com [p]I'm going to need the following information:[p]Name:
Handle:
E-Mail:
Main Phone:
Cell Phone: (so I can contact you the day of, with any changes)
Golf Handicap:[p]All Skill levels are welcome to play! We just ask if you are going to play that you bring your own clubs. If you want to come out to just partake in few beverages and good fun let me know and will get you in a viewing cart. [p]Prizes will be giving for a couple of categories during the Fest on Saturday![p]This is another exciting addition to this year's Oklahoma Eggfest and we hope to keep the tradition alive for years to come. See you there and hit'em straight!