We're so close to Thanksgiving that we can taste it and we're ready to help you prepare the most delicious Thanksgiving feast you've ever cooked! Check out our
Turkey Cheat Sheet
for turkey tips, our
Thanksgiving page
for turkey recipes, and our
Holiday Entertaining Publication
for all other Thanksgiving needs to help you make this the best Thanksgiving yet! PS. Don't forget about
breakfast
Thanksgiving morning either!

If you missed the 17th Annual EGGtoberfest here are the highlights Click Here
Getting Ready for Ok. Eggfest! w/ some pics!
Put the order in today for my live Oysters. Got 2 1/2bags, about 200 hundred oysters! Getting them Counter to Counter via SW Airlines from Florida.. nice and fresh. I know the pic below aren't oysters, but I haven't done any pizza in a while and was feeling the need! Maybe one of the best I've ever done.

[p]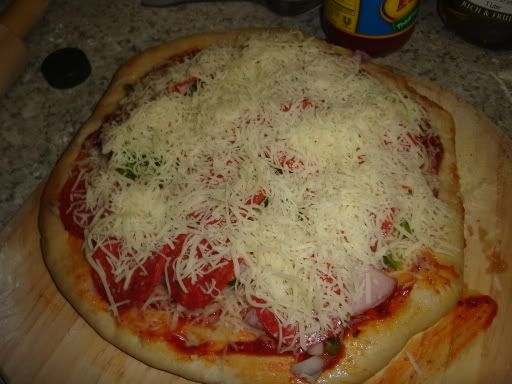 [p]