Hi All,
I came across an Alton Brown (Food Network) recipe for Fajita meat which called for caveman style cooking direct on the lump charcoal. I've seen folks doing this on the site. So, I thought I'd give it a try. First off, the recipe is quite good and I recommend using it. We loved the marinade's flavor (lime juice, soy sauce, dark brown sugar, garlic, scallions, cumin, red peppers, olive oil...). Also, my wife is on a gluten free diet....so, the end result was a made-up salad I concocted. I think this would have been awesome for real fajitas. I also think I may use that recipe for other cuts of steak.
These photos were from my camera phone (about as high tech as I get these days).
Skirt steaks after an hour in the fridge soaking up the goodness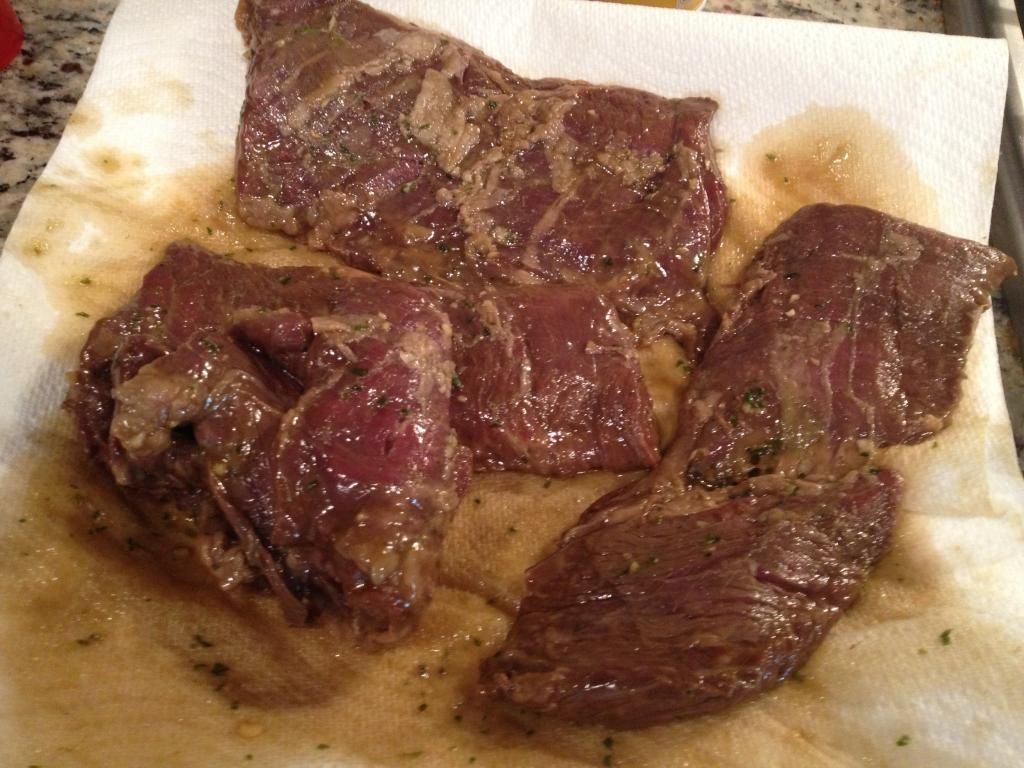 A corn, onion, and black bean salsa for the salad (no black beans in this pic though)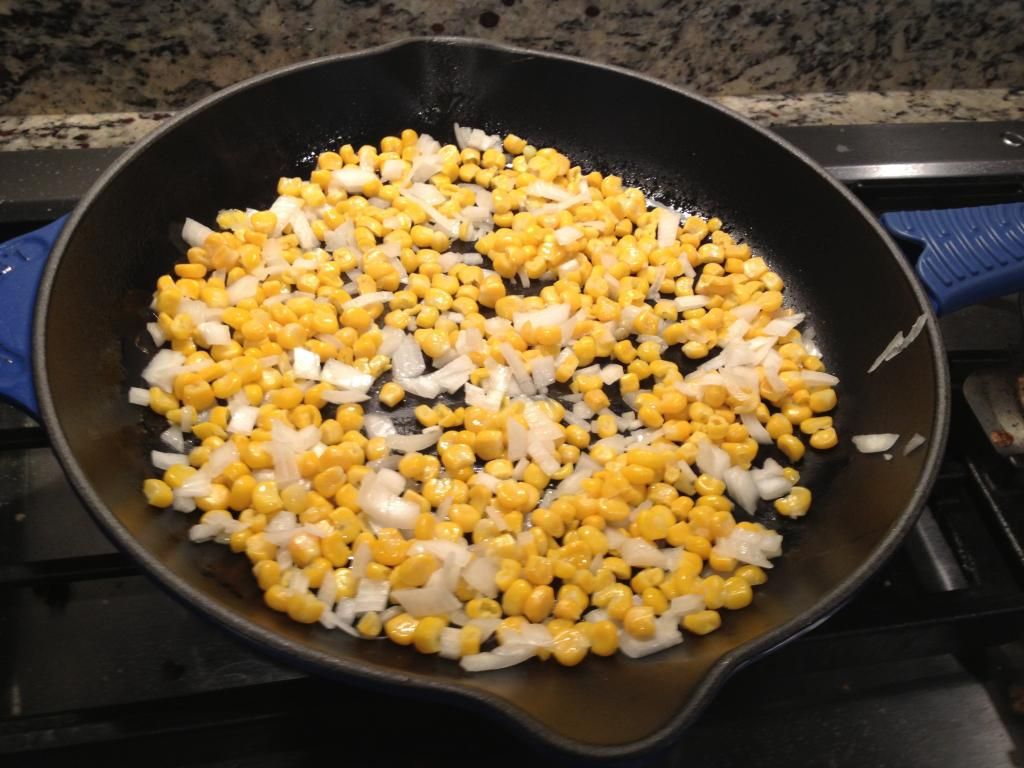 Here goes my first caveman cook! Egg dome temp was around 475. The recipe said to only do 1 minute on each side. I think my cuts were a bit thicker than Alton's, so I did closer to 2 minutes per side. A couple of mesquite chips added (not sure it was needed though).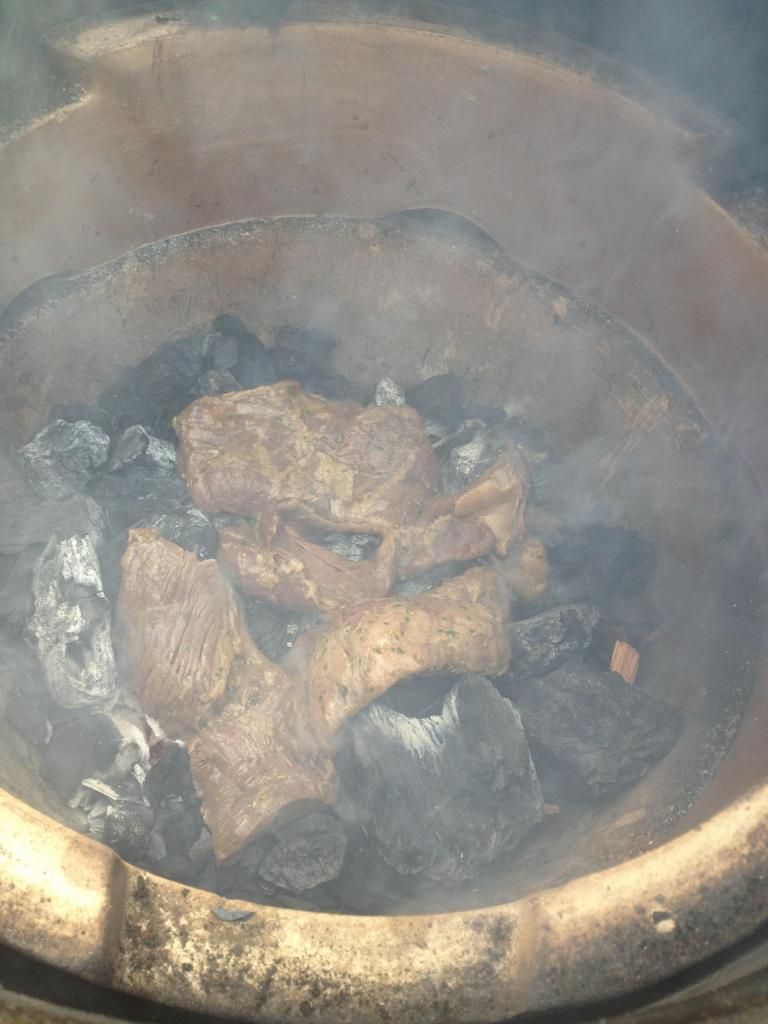 Hot off the grill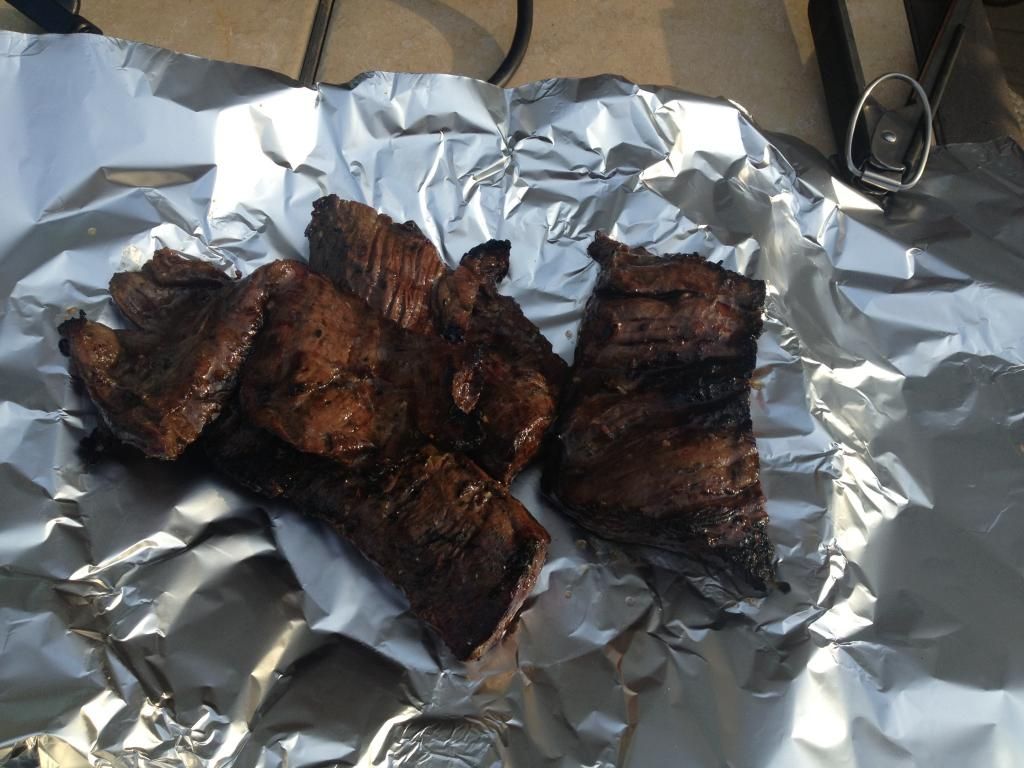 Nice crusty char in places and smelling great! I wrapped them in foil and let them sit for 15 minutes per the recipe. I then cut the steaks and was surprised that they were pretty rare (OK by me though). I do think I'd cook them a bit longer next time or get the egg hotter.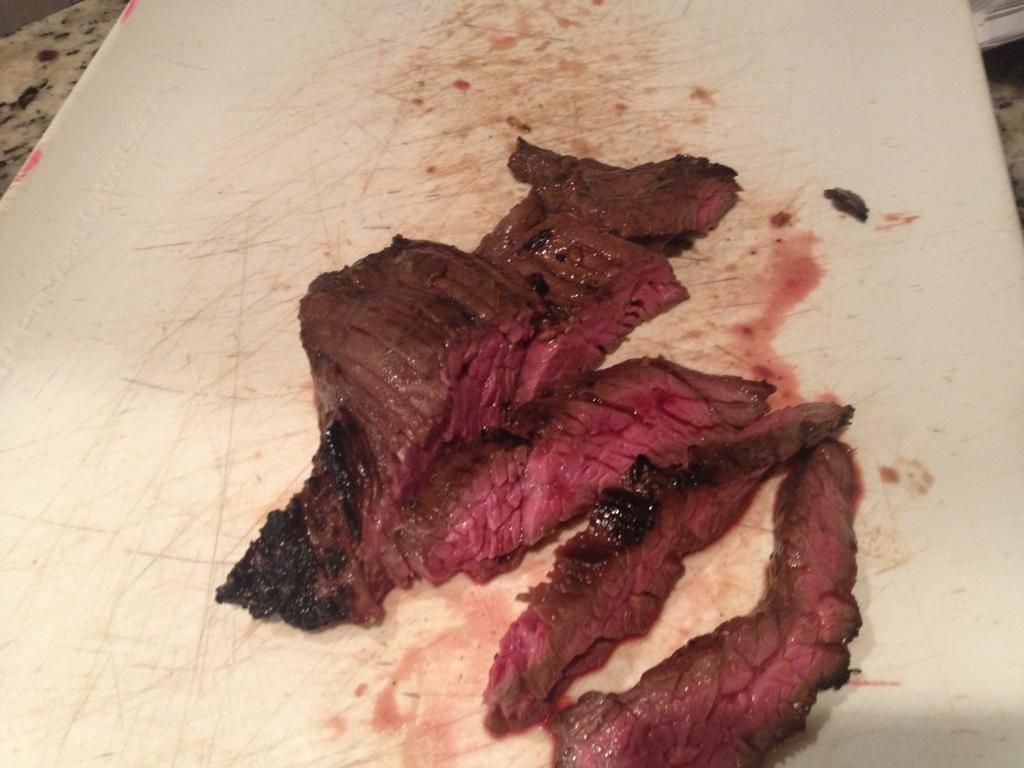 The finished product. Salad lightly tossed ahead of time with Newman's Ranch Dressing. Then the corn/onion/black bean salsa, fresh avocado, tortilla strips, and a drizzle of more Newman's ranch. Not bad, but like I sad -- I'd LOVE to have plain old fajitas with this meat. Gluten Free sucks...