Was going to post this yesterday, but sleep got in the way. The pizza dough was left over from wednesday's pizza cook.
out of the fridge after one hour on the counter
mustard on (should have used more)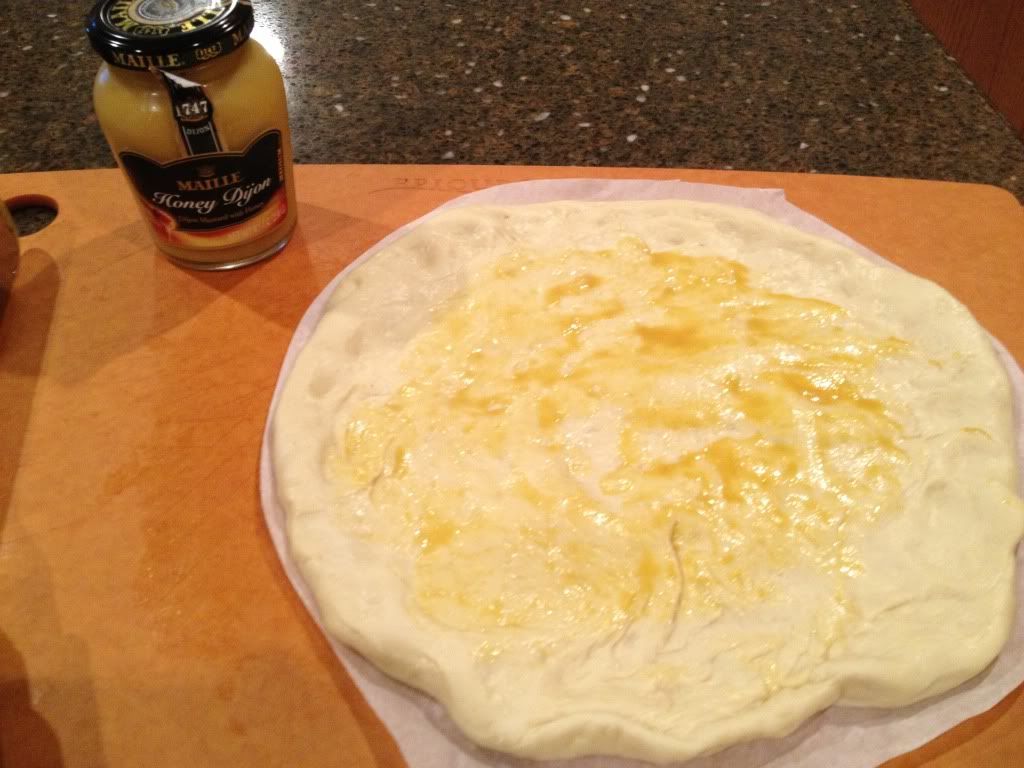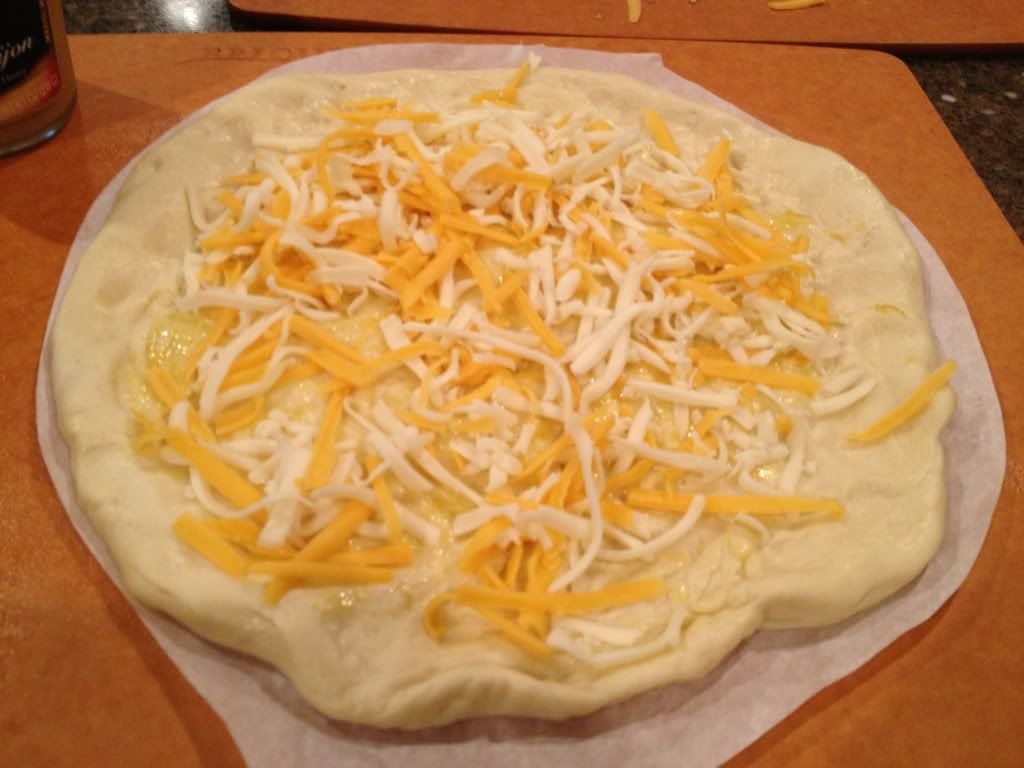 Honey Baked Ham
Tomatoes were added when I removed the parchment paper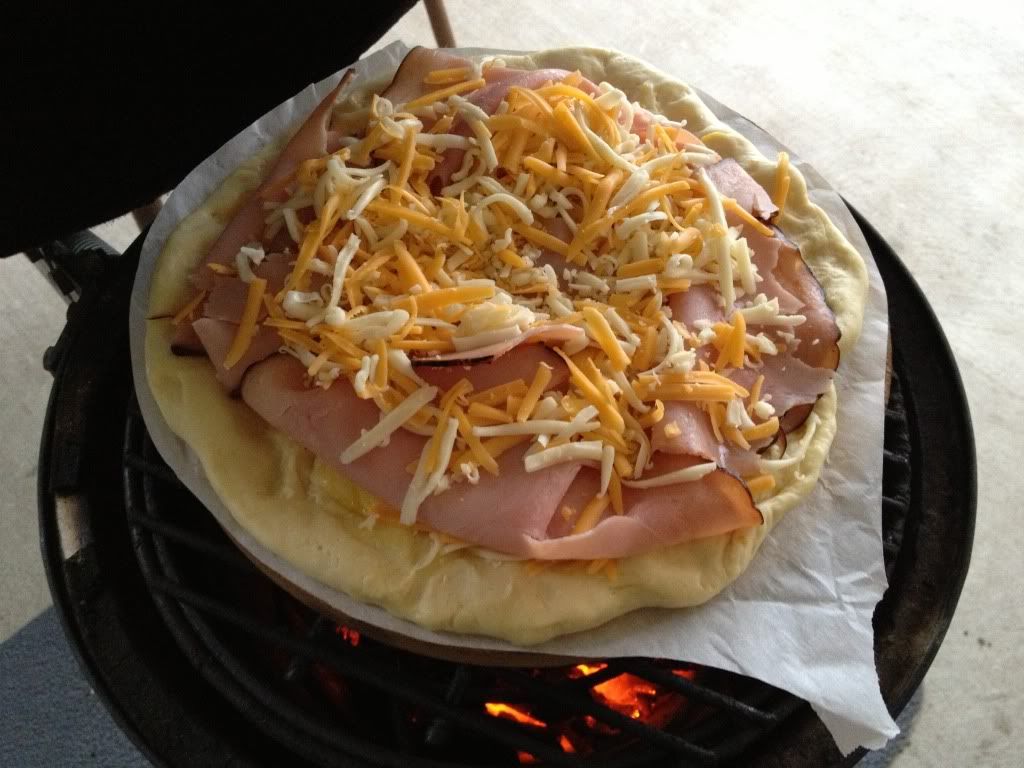 The condiments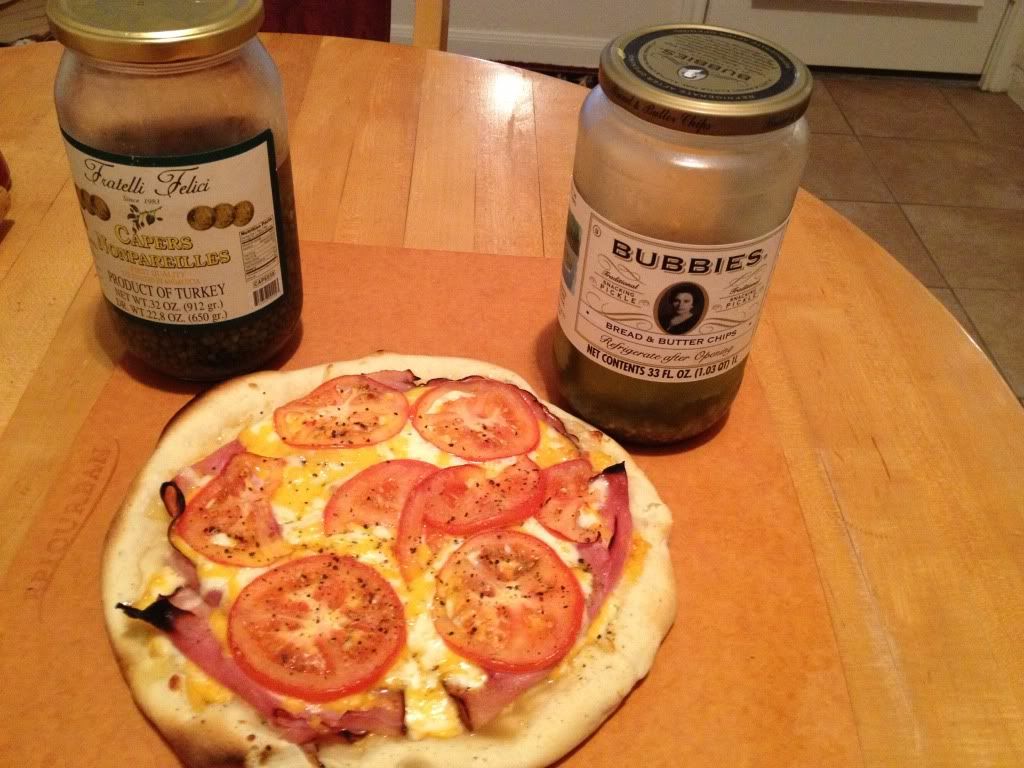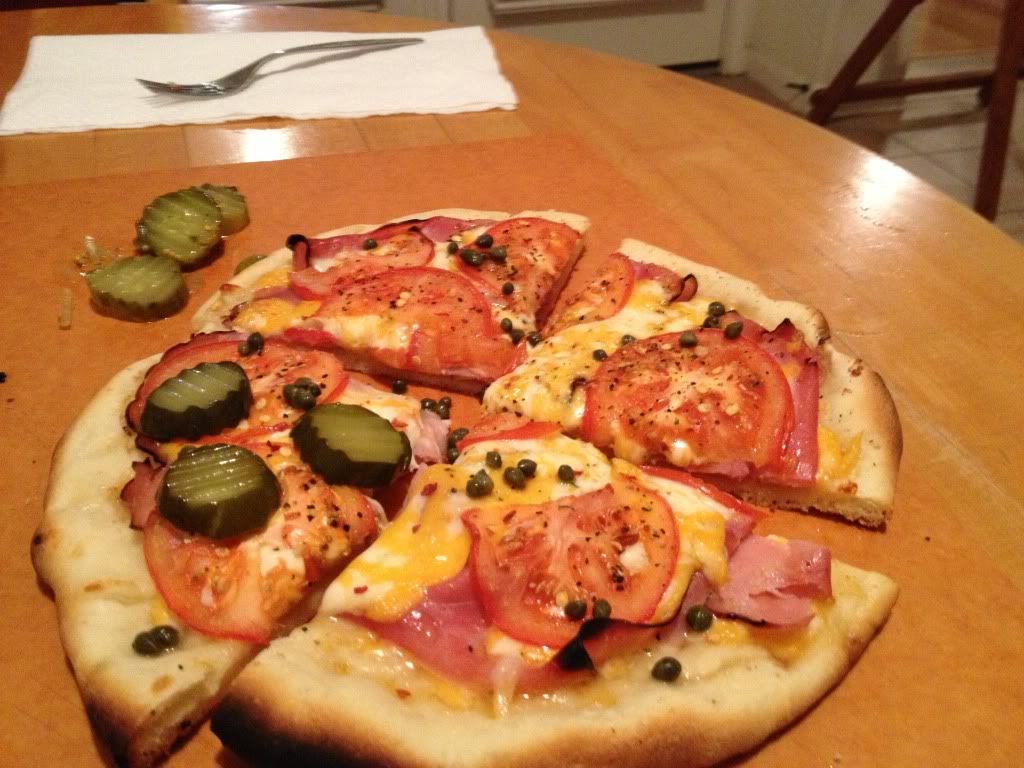 Over all pretty darn good. We will be doing this pizza again.
Large, small and mini SW Austin