After a few months away from my BGE (I know, it's blasphemy, but I had some issues on Super Bowl Sunday) I've been reading, researching, and thinking. After getting a PSWoo3 and a Thermapen, tonight was the night to retry getting control of my temperature, and to see if I could realign my grilling karma.
Oh yes. It's amazing what cleaning out the firebox, using better lump, and taking notes to help me fine-tune the temperature does for the confidence in cooking. I got it to 350 and kept it there without having to make any adjustments for 90 min. So now, I'm enjoying Big Daddy's Campfire Potatoes and a pork tenderloin that makes me go to my happy place: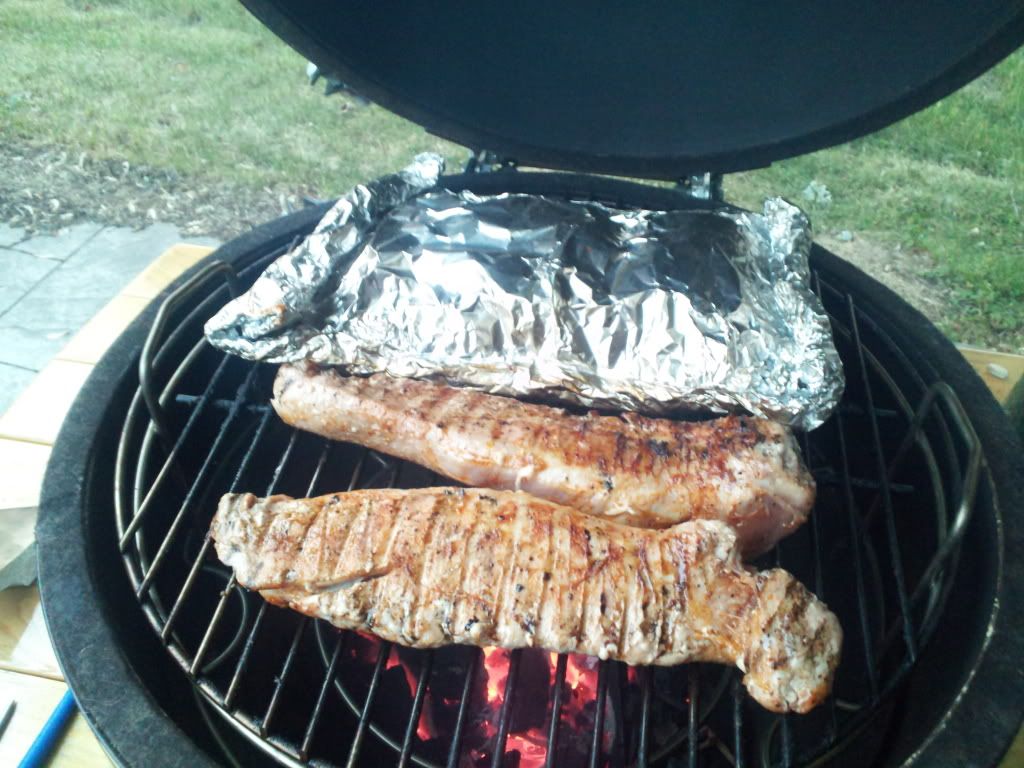 Couldn't do it without this forum!
--------------------------------------
30 miles west of Chicago, buried deep in the suburbs.

LBGE (May 2011), SBGE (June 2014) and a growing pile of accessories.