Woke up Saturday morning and decided I wanted to do a brisket for the first time. Knowing I was short on time, I just bought a flat. It still had a decent amount of fat.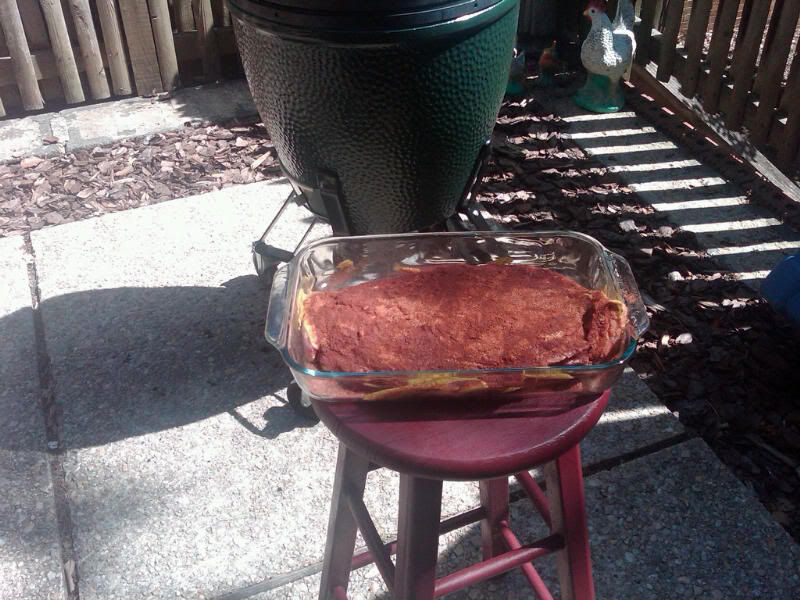 Got it on at 10:30am with mostly hickory and a little bit of mesquite. Egg was 275 dome. Had some honey-to-do's, so I just left it alone until 5:30. Much to my surprise, at 5:30 the thermometer read 205, so I immediately pulled it and wrapped it.
Made some ABT's afterwards.
Brisket after cutting.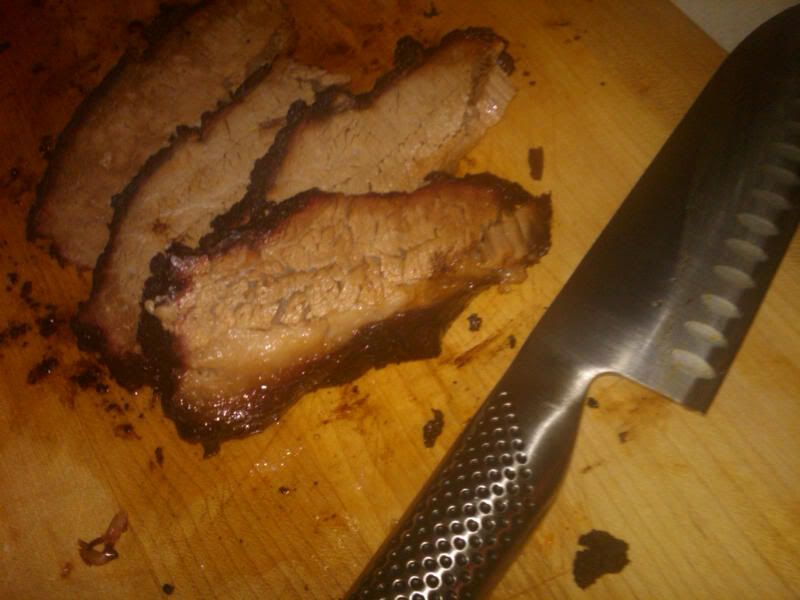 All in all, I thought it was a pretty successful cook considering I have never cooked a brisket before in my life. Always been a little intimidated. It was a tad on the dry side, but it just makes me want to do another.The bark turned out great, and the meat had excellent flavor. Lessons learned: 1. I need to invest in some type of pit monitoring equipment (I'm a cheapscape,just ask my wife, but really want an ET-732 or the grand stoker) 2.Meat cooked less than perfect on the egg is still better than most restaurants.