Found this great presents when I got to the States last week. THANK YOU VERY MUCH GUYS!!!!!!! YOU ROCK!!!!! :P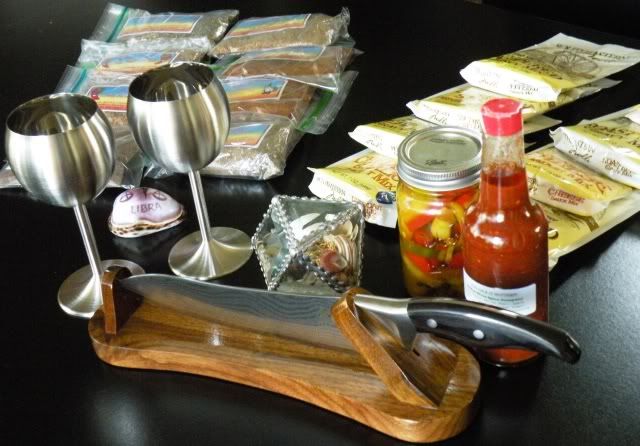 Doug (Sparky) for the unique hand made (by himself) black walnut base stand for my 10" Shun Chef's Knife. It displays the knife in an elegant & practical way. I think he's really talented.
Kari (Desert Oasis Woman) for the stainless steel wine glasses, she really knows what I need :laugh:
Richard (Richard Fl) For everything else: His delicious spices, rubs, sauces, gravies, bread mixes,preserves & Valeria's presents. A most generous present.