Well it took a long time to complete this project. Since I began this table I had an emergency root canal and my wife had emergency gall bladder surgery. Add to the mix temperatures to high to apply the finish. Well it cooled down just enough so here is what I have.
frame complete...had to make some engineering changes due to the lumber guys cutting some pieces too short and very few square cuts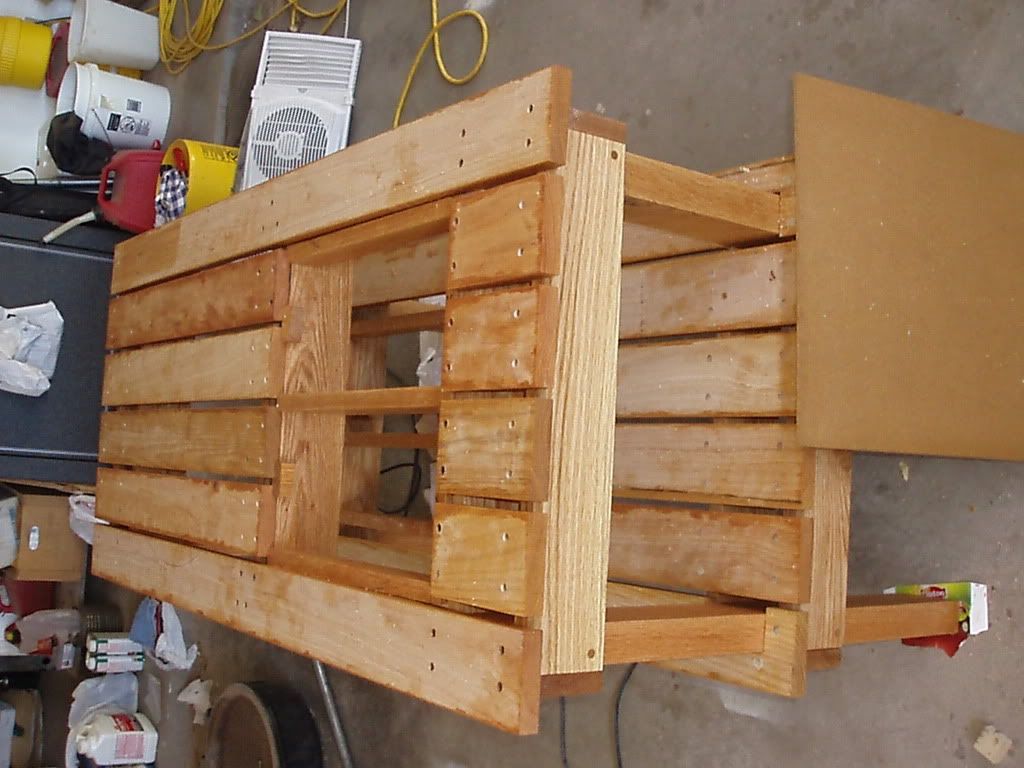 the hole is cut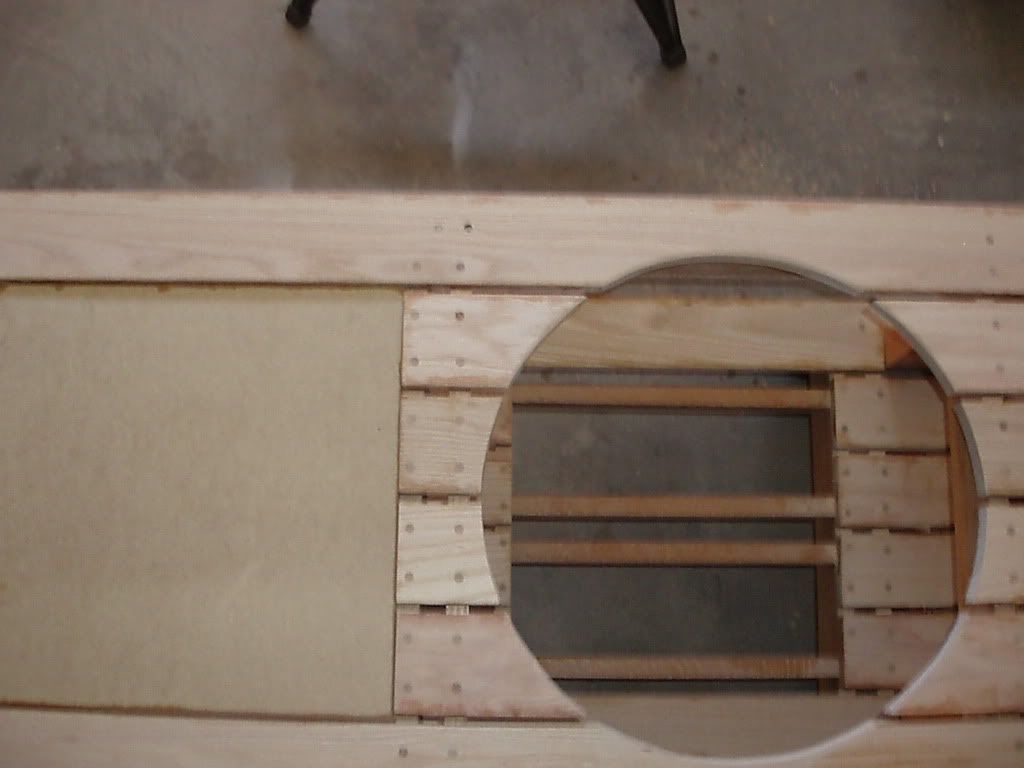 I have wheels!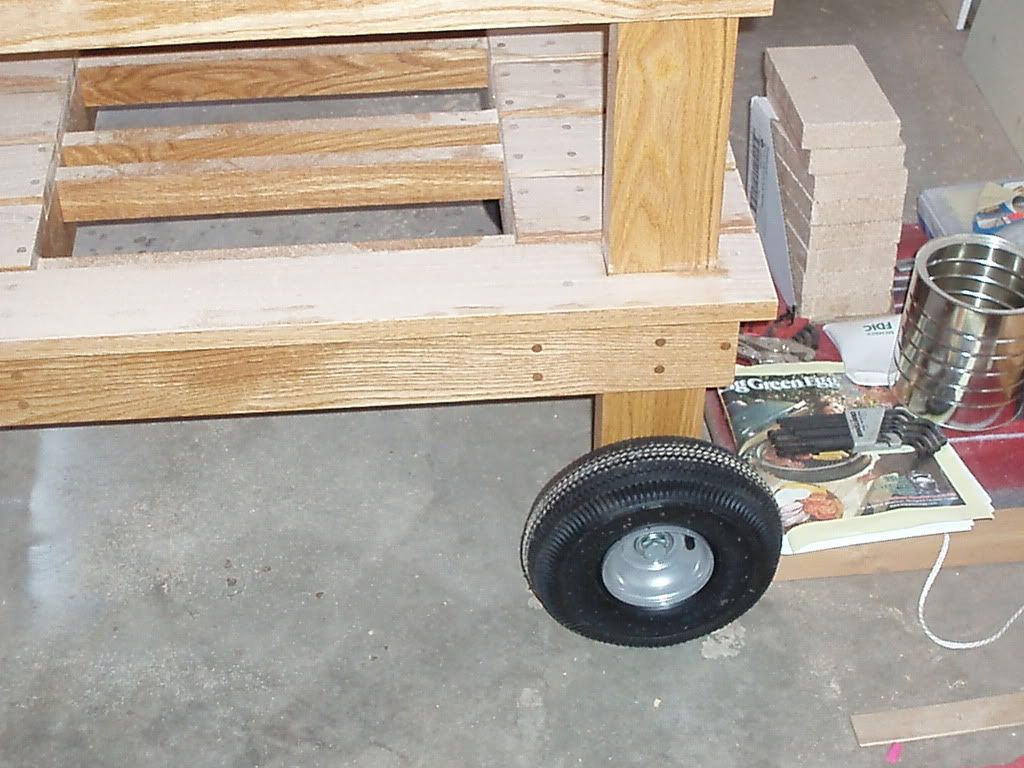 remember to erase any marks you do not plan to use ... one hole too many!.
Happy mistakes ... dowel rod later I have a place to hang stuff.
almost there ... keep working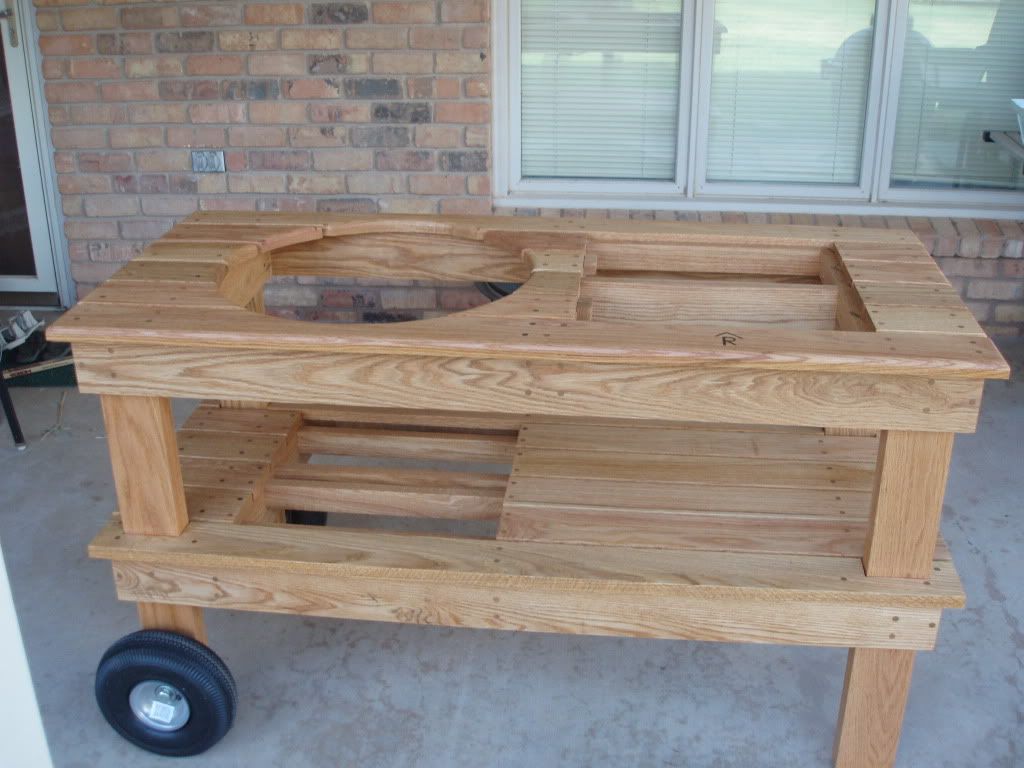 COMPLETE!
need a place for the kids bottle openers
Now I just need to find some one to help me put that egg in its place! Thanks NakedWhiz for the plans.