decided to do breakfast after sparky and i were talking about how hot it was yesterday...
homemade biscuits, and sausage, bacon and cheese eggs
prepping while eggs were heating up
tried the eggs and biscuits on the small...
could not shut lid , so moved the eggs to large where i was cooking a pork loin. that is why you need two or more eggs.
plated with strawberry jam on the biscuits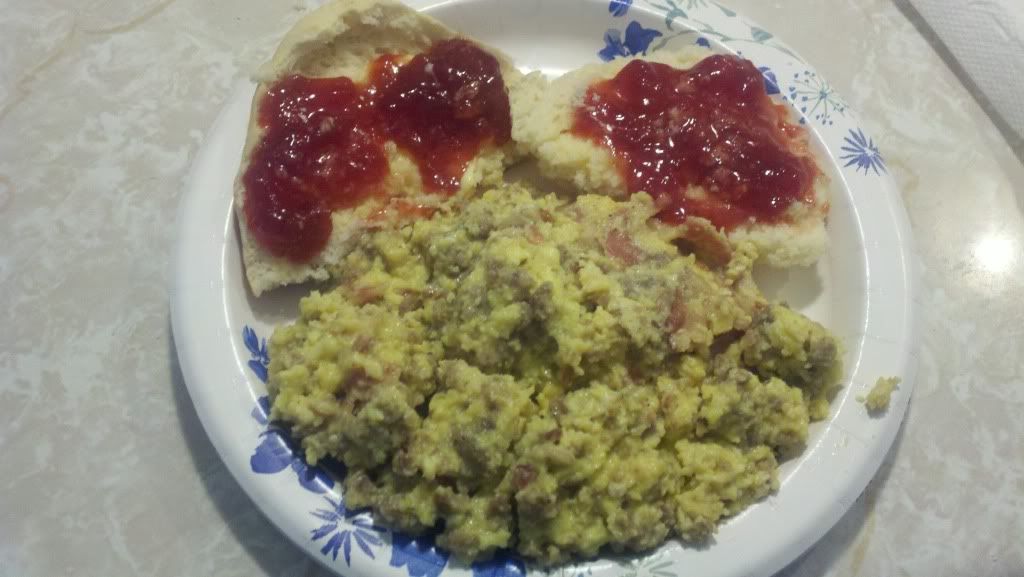 not a bad way to start off the day.. :woohoo: :woohoo:
Large egg and mini max egg plus a Blackstone griddle
South Ga. cooking fool !!!!!!!!