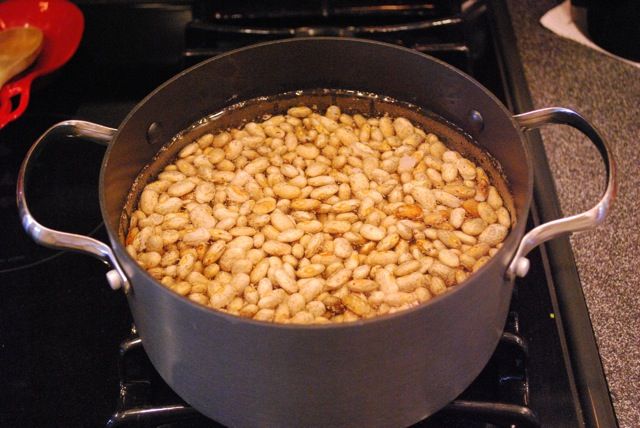 Friday night I put 1-lb Pinto Beans to soak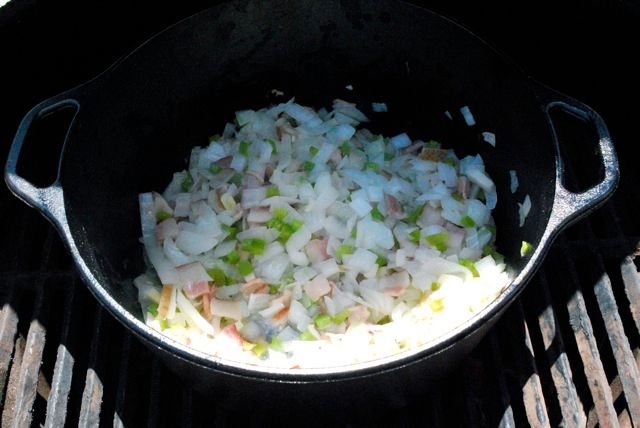 Saturday Fired up the BGE 5-qt. Dutch Oven 1/2 lb. bacon diced, 1 whole white onion diced, 6 cloves of garlic chopped @ 300* direct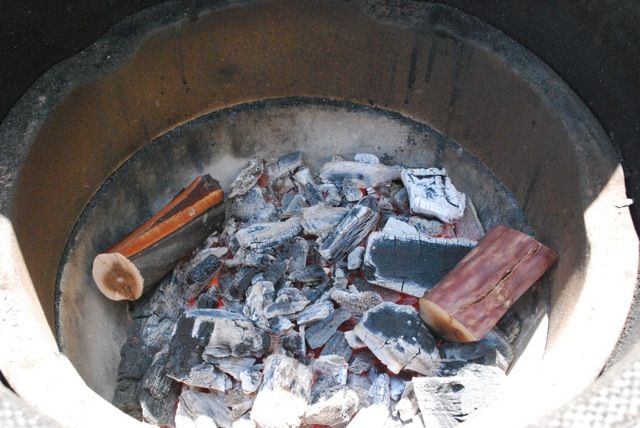 Manzanita wood for smoke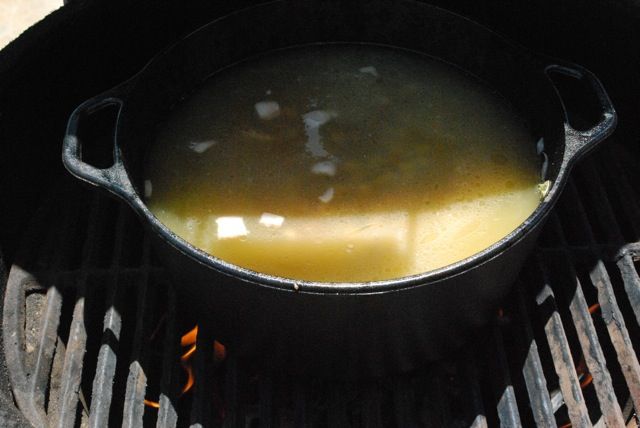 All the fixings, cooked for 4-hrs without the lid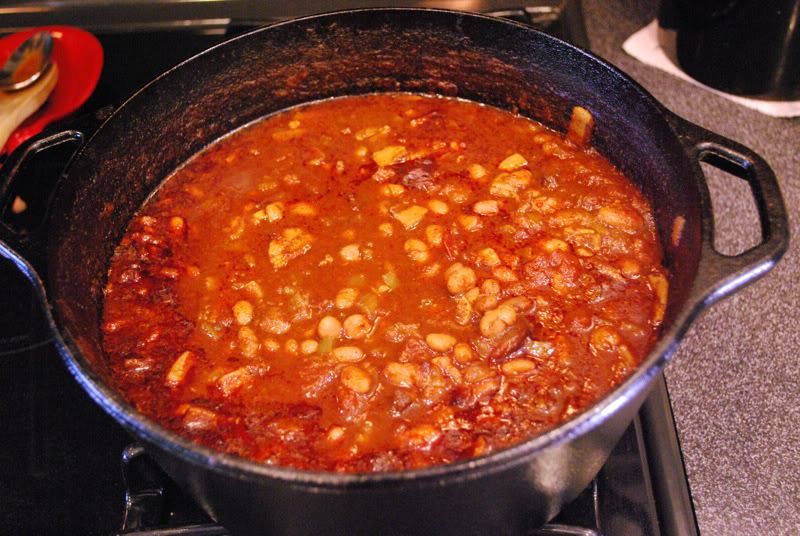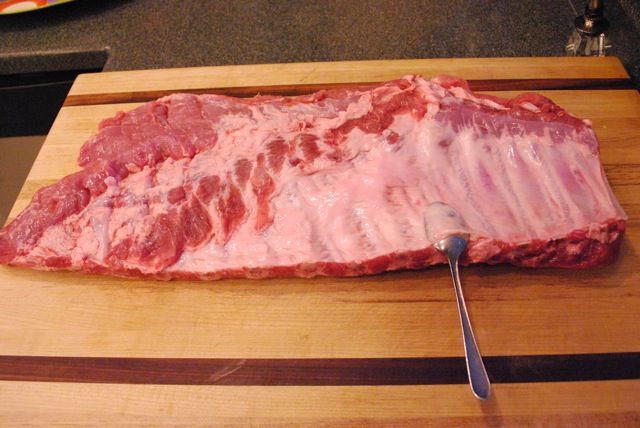 Found these Spare's at COSTCO $1.99 a lb.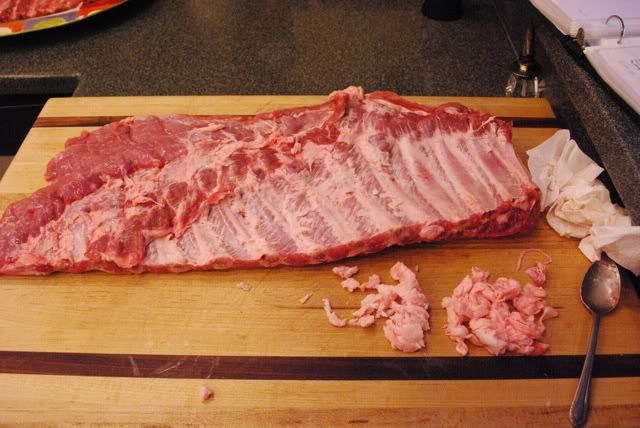 Pulled off the membrane and fat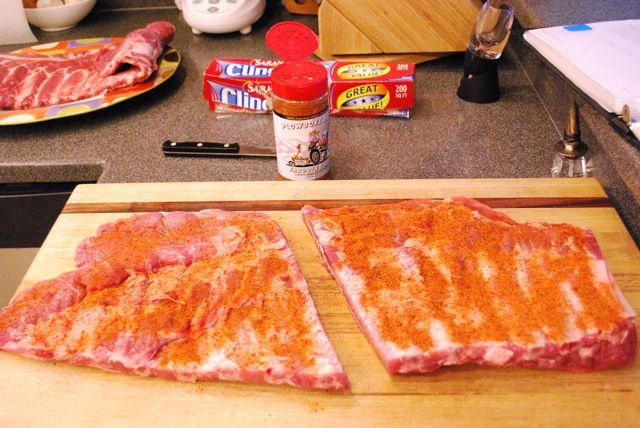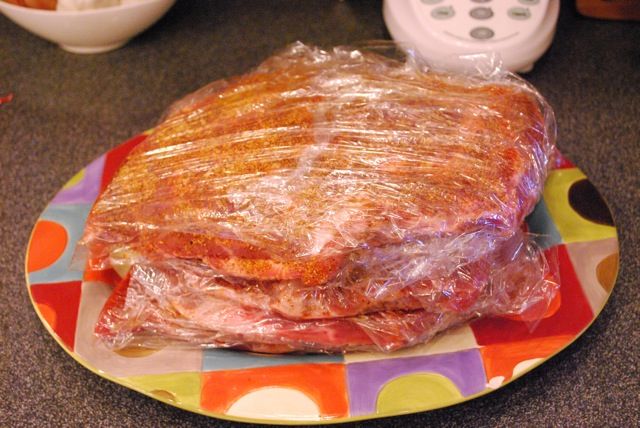 Rubbed with Plowboys Yardbird and Simply Marvelous Pecan Rub on the other Put them in the refrigerator over night.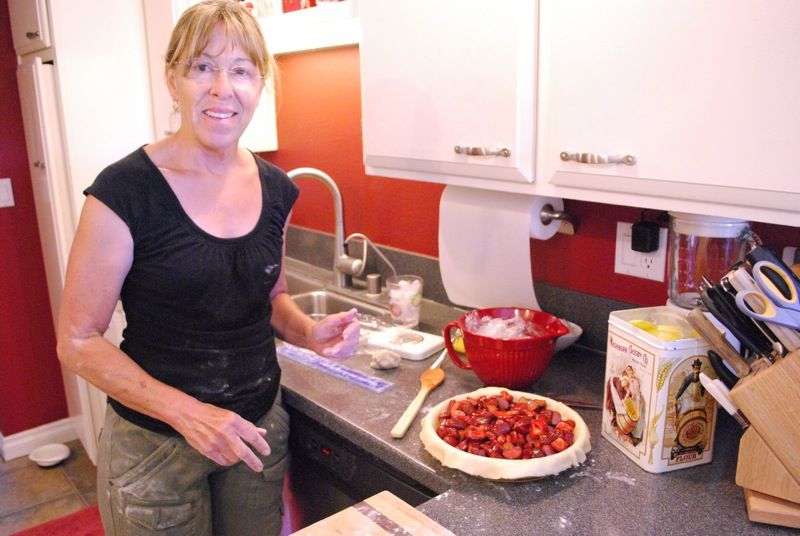 Sunday Jackie made a wonderful Strawberry Rhubarb pie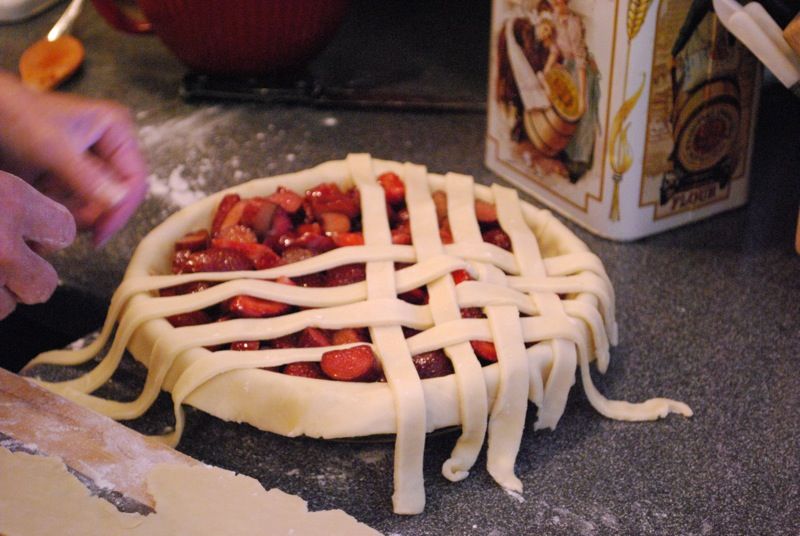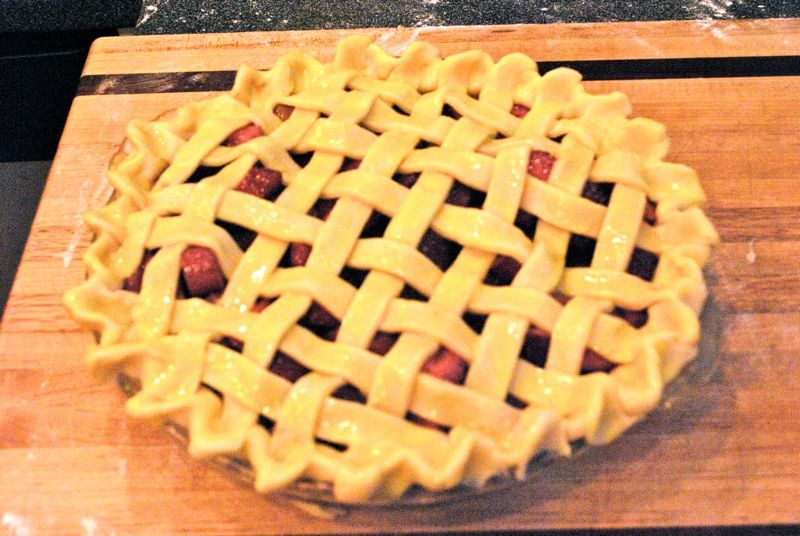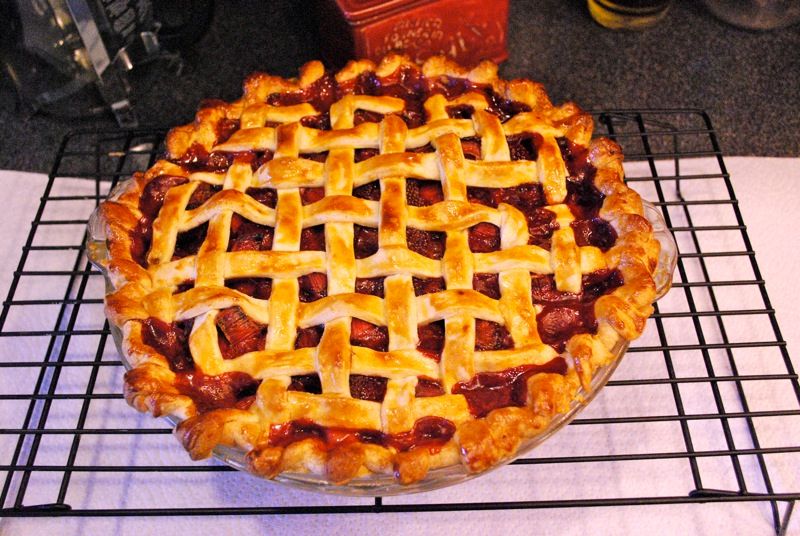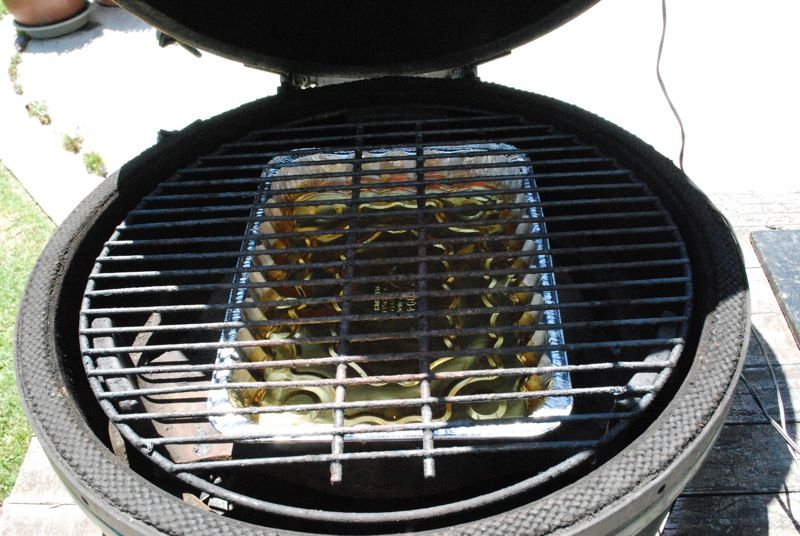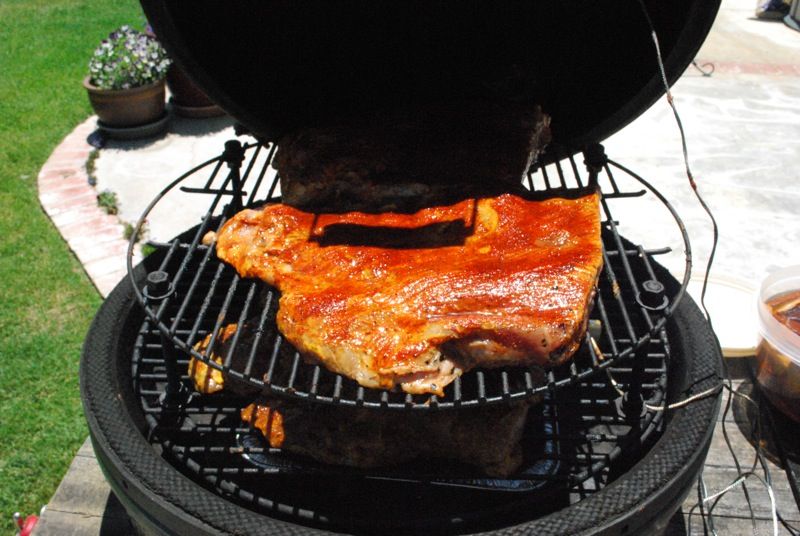 I got the Ribs going
@250*
indirect with a drip pan filled with Apple Juice and Apple cider 50/50 for 5-hrs.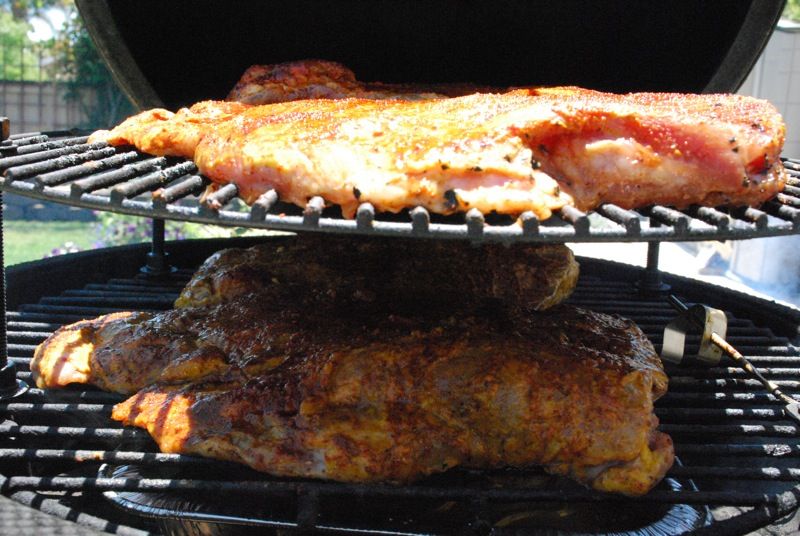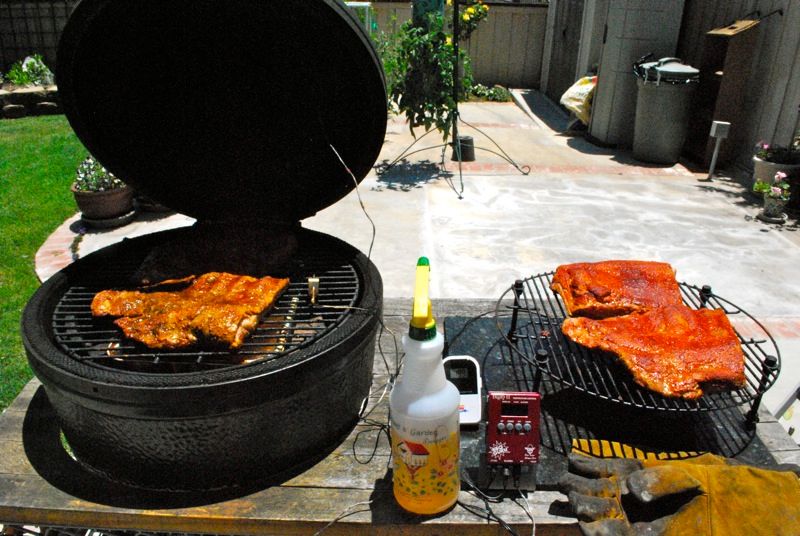 Spritz with 50/50 mixture of Apple Juice and Apple cider every hour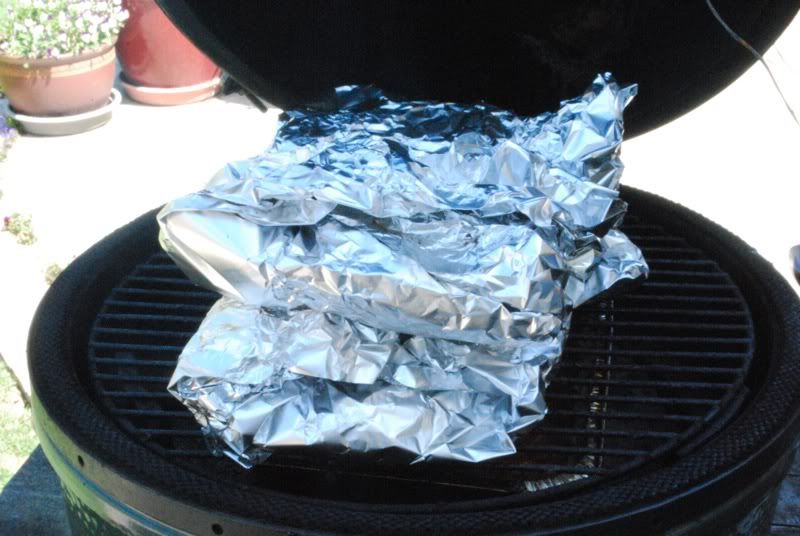 Foiled the last hour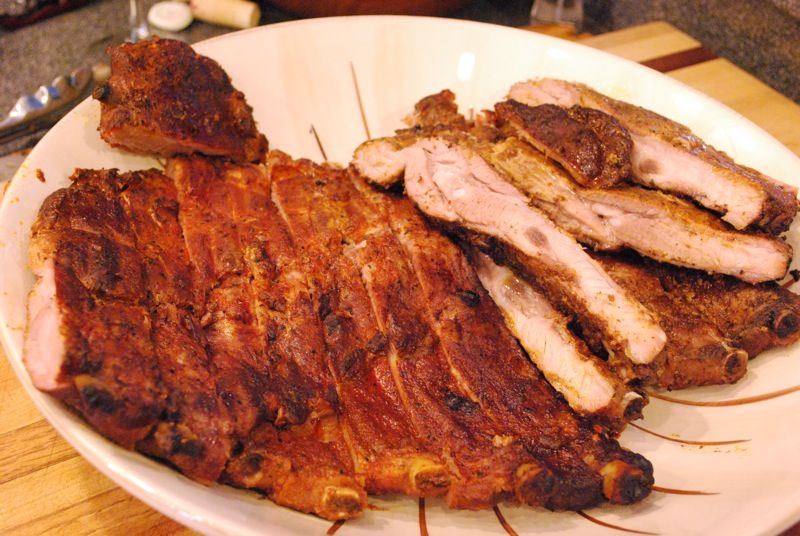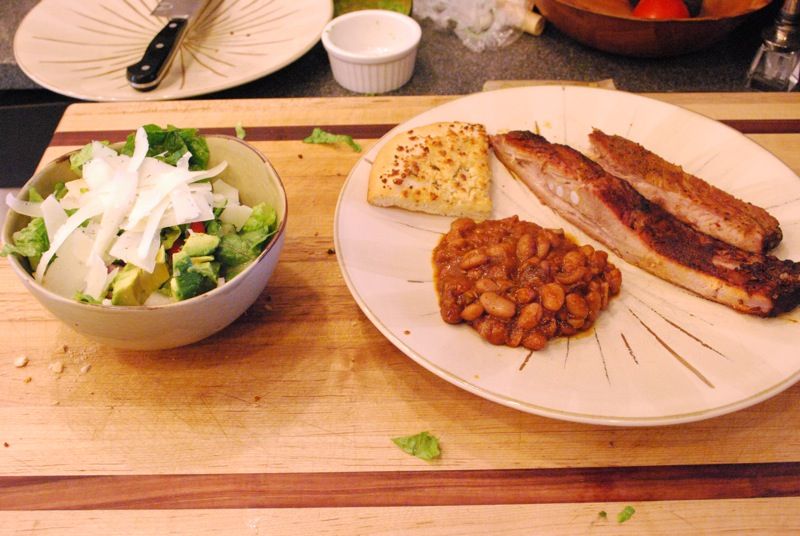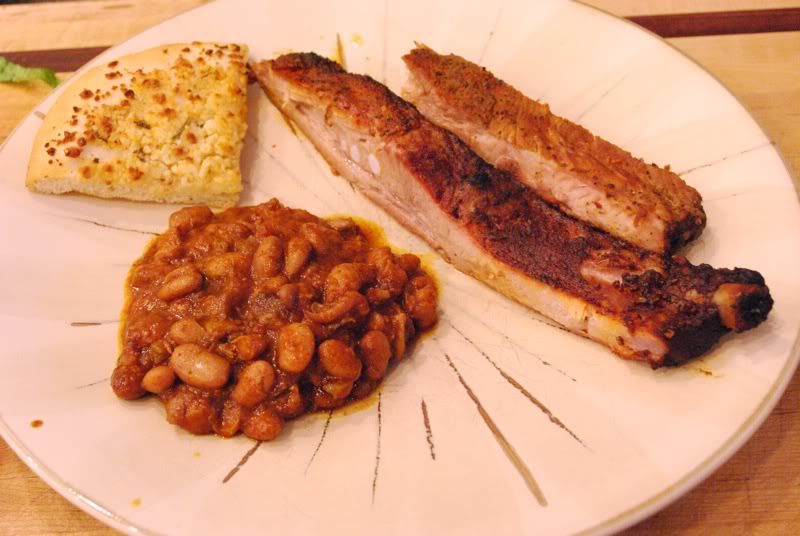 Served with salad and garlic and cheese Focaccias bread that I bought at Costco. This was a great meal and good company.
Recipe for the beans:
Cowboy Beans or Ranch Beans
"Cowboy Beans" or Ranch Beans or whatever.
2 Lbs. pinto beans, rinsed sorted and soaked overnight (or quick soak. Boil for 2 minutes and let stand 1 hour and drain and rinse.)
1/2 stick of butter
1/2 pound bacon, diced
1 onion, chopped
2 bell pepper, finely chopped
1 14.5 oz.. diced tomatoes with juice
3 to 4 cloves garlic, minced
3/4 cup chili powder
1/2 to 1 tsp cayenne pepper (depending on your taste)
1 - 6 oz. can tomato paste
1 cup chopped cilantro
2 qts.. chicken broth, 1 qt. beef broth the kind you get at the market
Melt butter in large pot or dutch oven. Add bacon and next 4 ingredients and saute' for about 4 or 5 minutes until vegies are tender but not burned. Add cilantro, chili powder, cayenne and tomato paste and cook about 3 minutes. Add beans, broth, salt and pepper to taste, bring to boil then lower heat and simmer 1 1/2 to 2 hours or 'til beans are tender. During this time liquid smoke (remember, a little of this stuff goes a long way) and tabasco and adjust seasonings to taste. If you want this thicker you can mash beans against the side of the pot to thicken.
Recipe for the pie:
http://smittenkitchen.com/2008/05/strawberry-rhubarb-pie/
Thanks for looking
Ross