To day is day 22 straight. Poor Eggs have been gathering mold!! :blink: Really quick cook as well as post just to let ya'll know we are still alive. The raws:
Enjoyed the bloody merrys while the sausage smoked.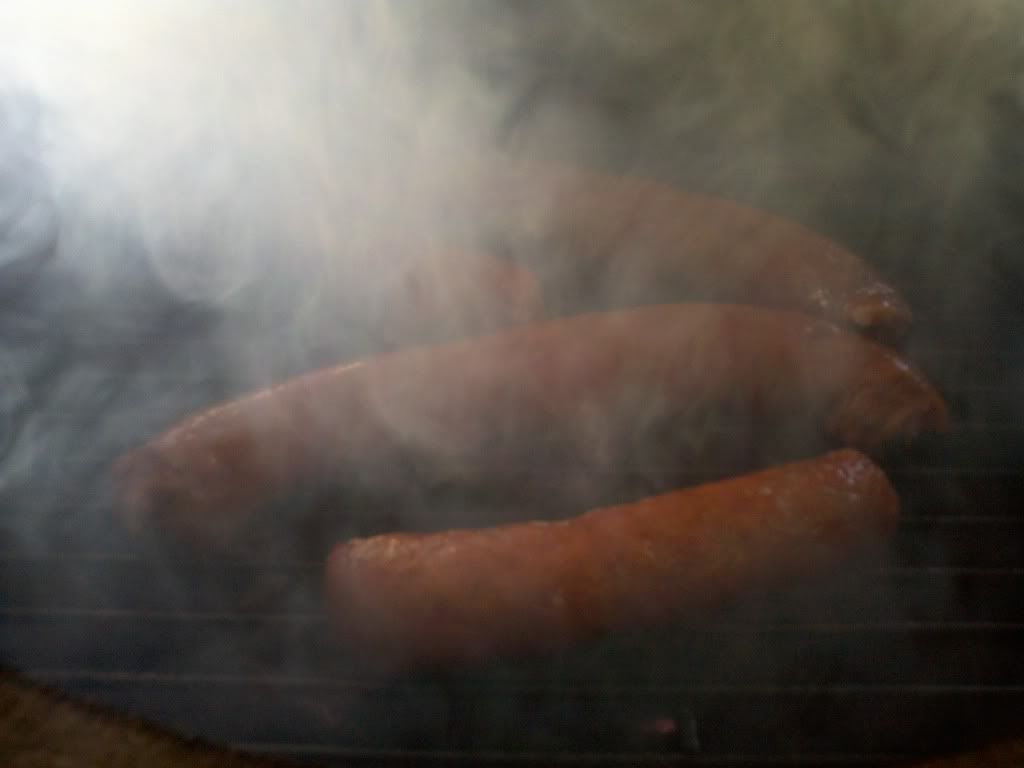 Then turned it up for the stake. 128 internal temp.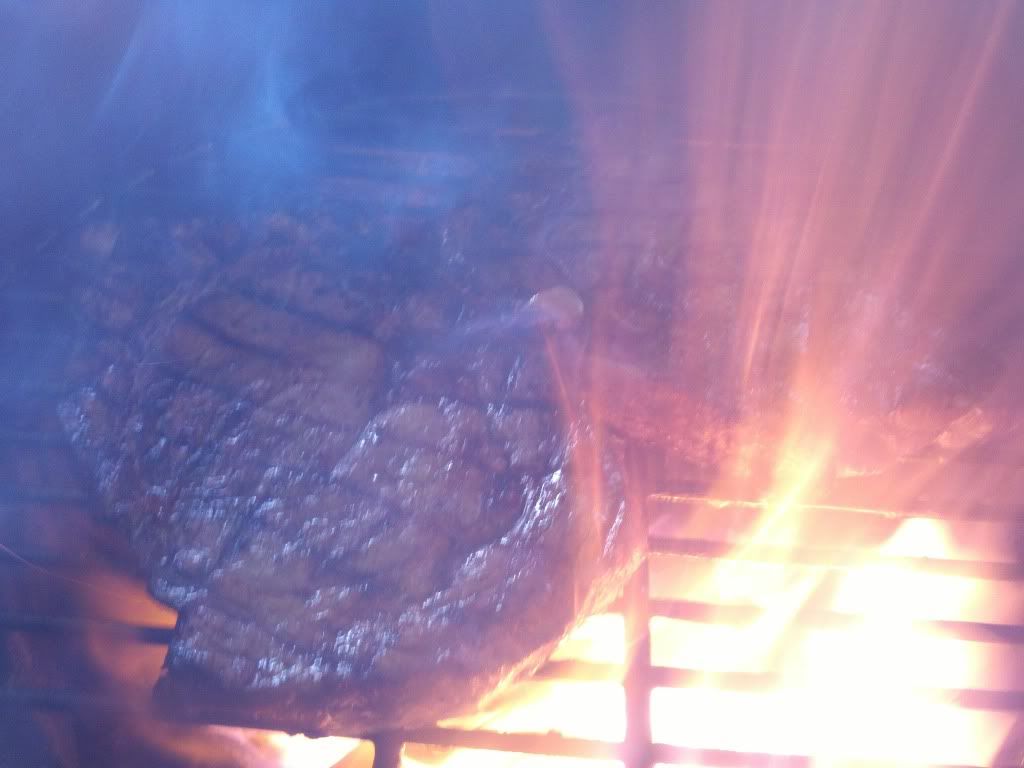 A little animal abuse!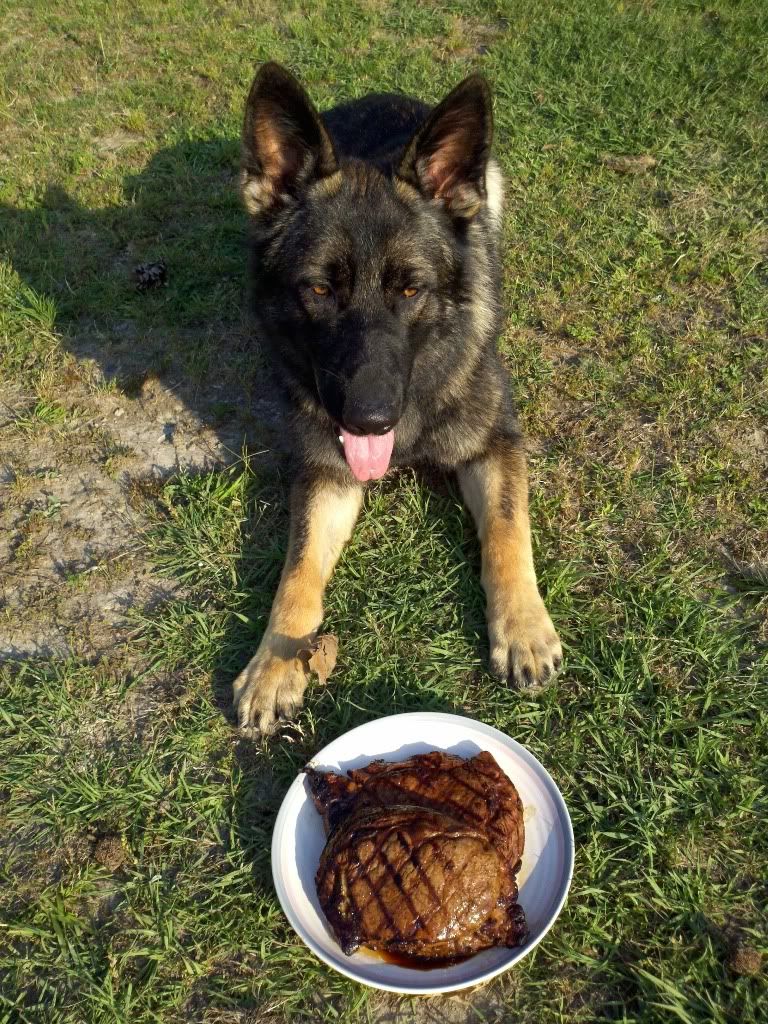 Had better plat pics before but it will eat! :laugh: