Happy Mother's Day DianaQ! Momma wants ribs, Momma gets ribs.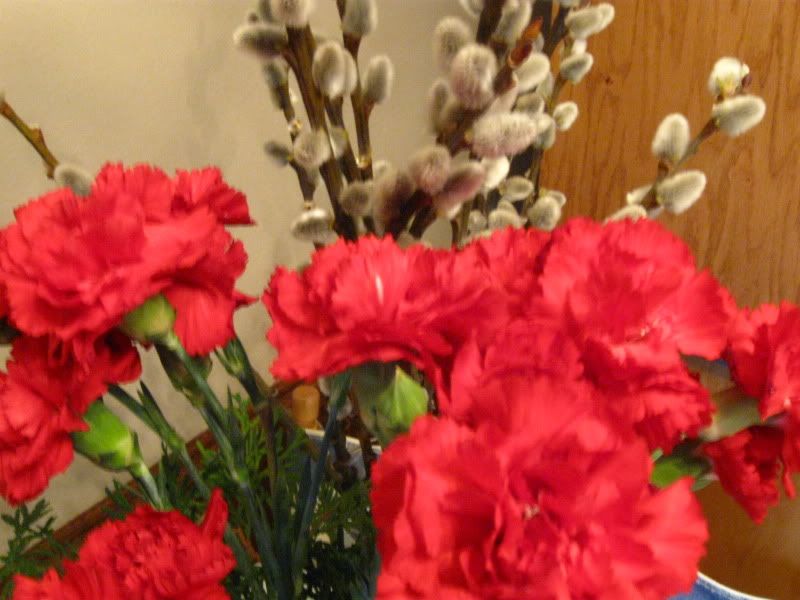 Smoked up 3 racks, most I ever done.
cough, cough, cheery wood smoke, chough
chough, chough, yeah baby..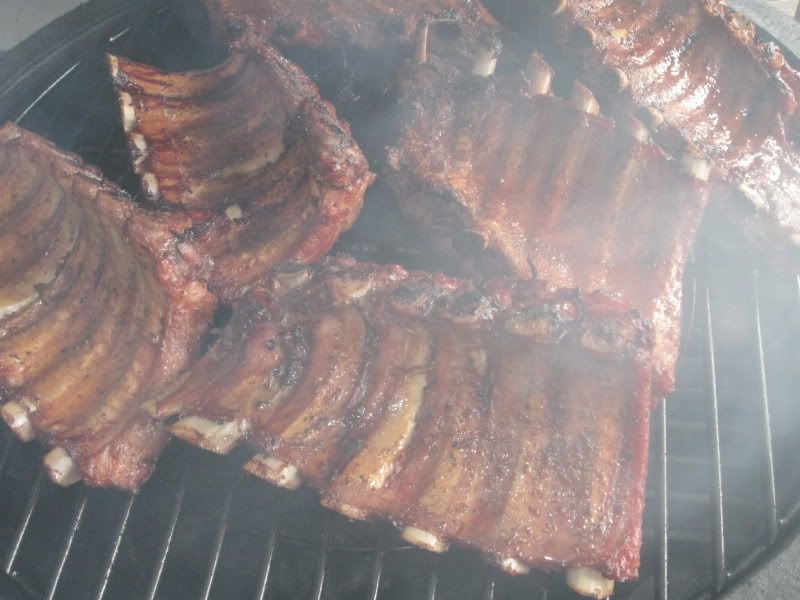 CD of bluegrass playin in the background....
Lookin good...yes sir. Taters in the mini are done, perfect timing, I think it's time to eat. "OK honey, ribs are done, could you pour me another beer? Thanks babe."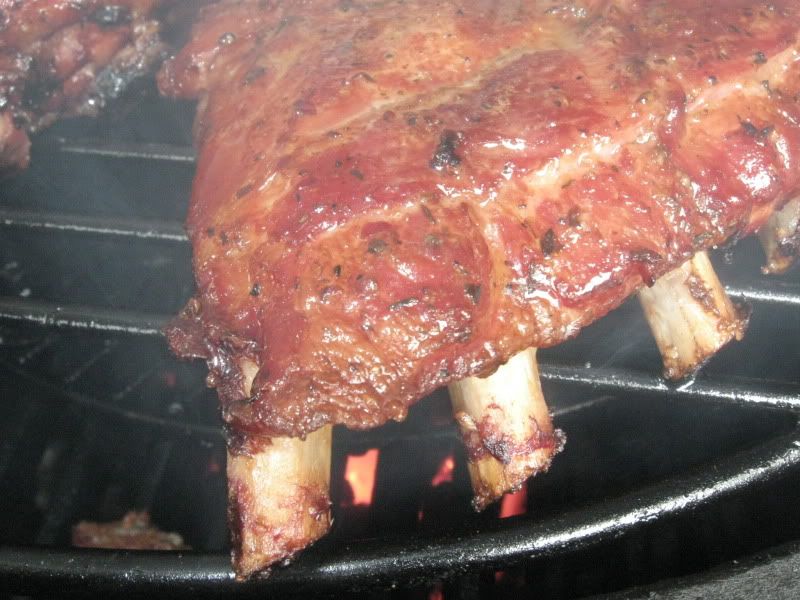 "Here ya go honey, happy Mother's Day."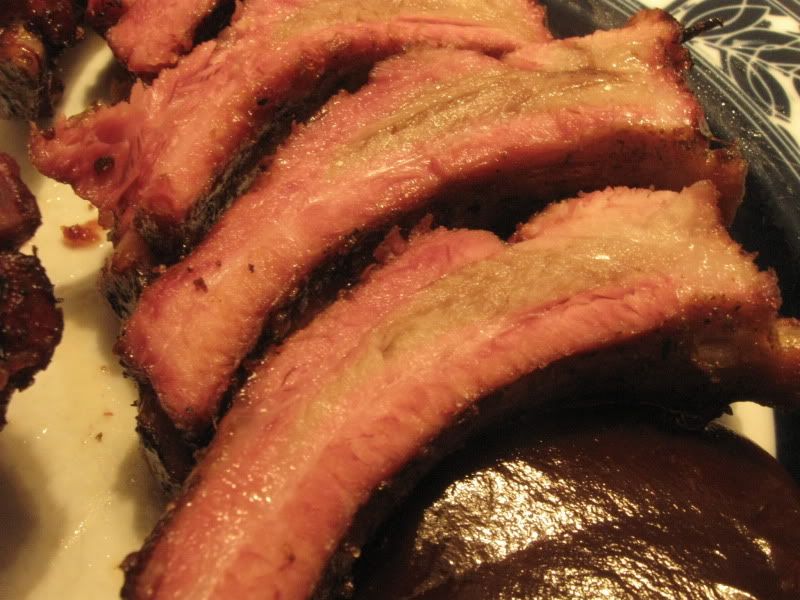 DianaQ, "Oh my gosh! Look at that smoke ring!"
~King of the smoke Ring~