I've always been envious of our fellow eggers in Texas, Georgia, and Florida always seeming to get together. Finally, the bug has been spreading to my little hamlet in Ohio. Several weeks ago, the lovely DianaQ and the talented ClayQ and dhuffjr dropped by. The following week I had the honor of Mad Max, Sam, dhuffjr, Angela, and Rick's Tropical Delight dropping over. Max was taking his son Sam on a college scouting trip.
Max with his son Sam: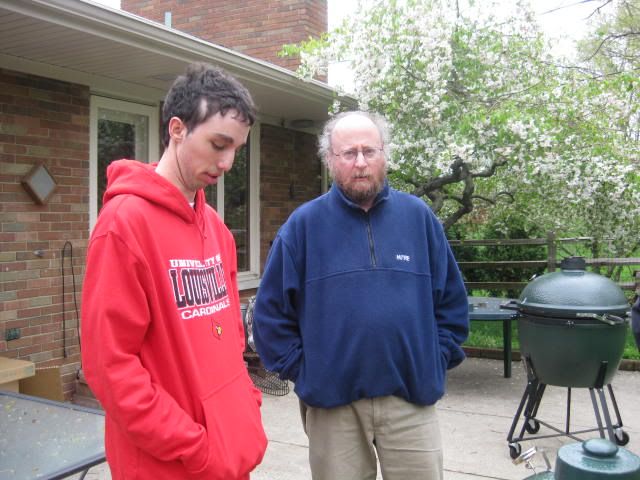 The guys admiring my new ClayQ egg table: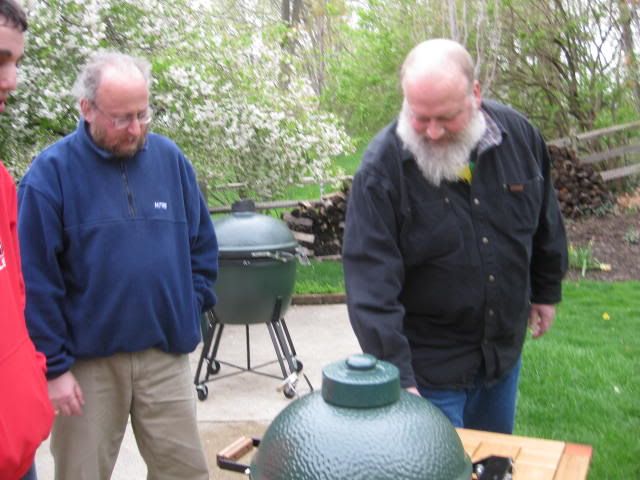 Because of doctors orders (not mine) RTD was only allowed one beer. He choose wisely, 26 ounce ales.
He was lead astray by Max and imbibed further.
Dennis and Angela grilling the lobster tails:
Grilling steaks by committee: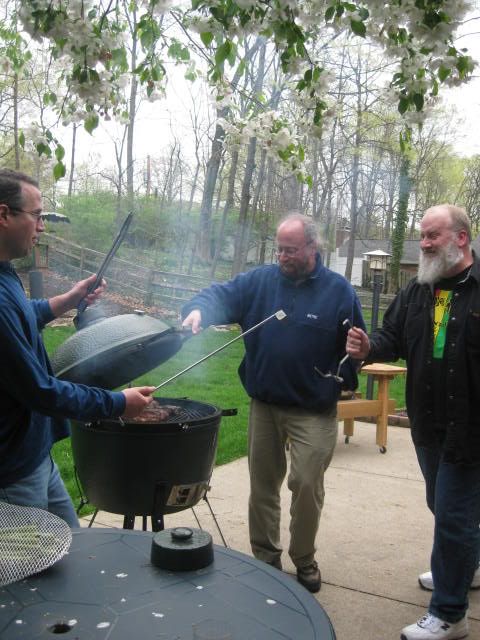 When smoke gets in your eyes(we were having way too much fun):
Max's plate:
Yeah, yeah......I know what you're all thinking. Should have had Rick take the pics. :unsure:
Don't worry Max......next time you visit, you aren't sneaking out before donning 'the' apron.
Aren't Dennis and Rick handsome :evil: 's?
I was given marching orders to have Sam and Max off by 8pm. They had arrived at 5pm. This was the first dinner party I've ever held that was completed in 3 hours.
Sam and Max, you're welcome back anytime!
And if any eggers are passing through Dayton you are welcome to drop in and share a meal.