Day number 13 in a row working 12 hours. Only 3 more weeks to go!!! :woohoo: High point of my day is grabbing a Corona road pop on drive home when I'm in the cage! :laugh: I did manage to Egg some prepackaged, preprocessed food stuff from my local butcher. Actually the stuffed shrooms and breast were great for the little time I have so hear they are pluse it lets me run my Forum count up! The....ahummm raws: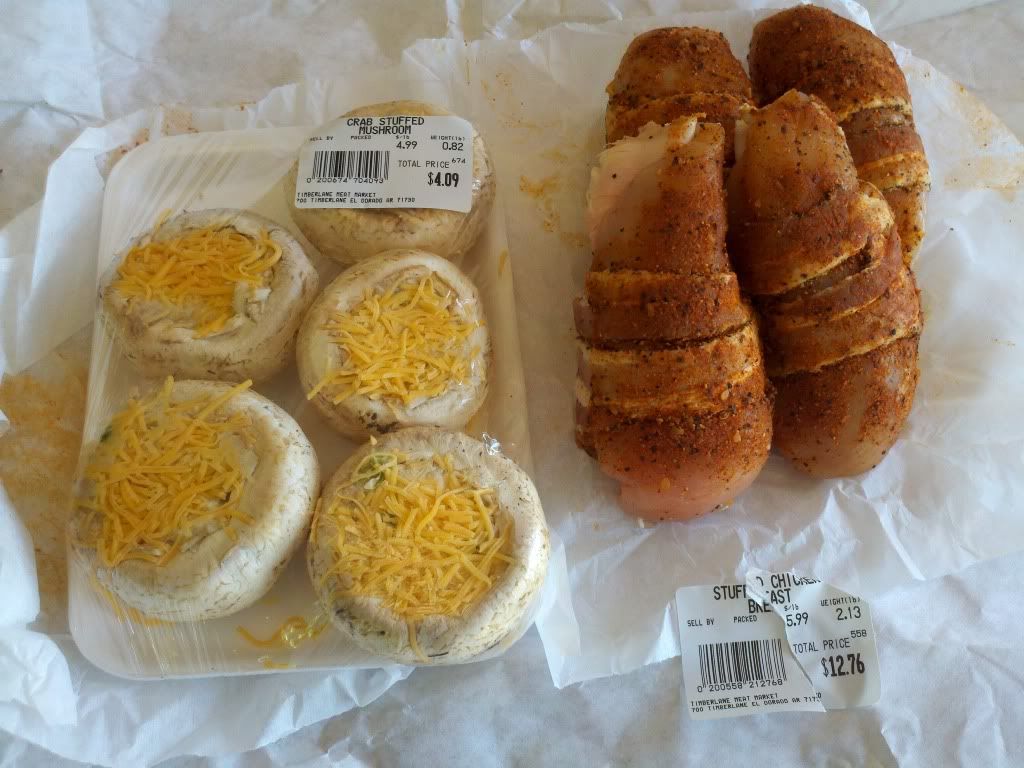 Alittle presimmon wood direct at 300 to 140 internal.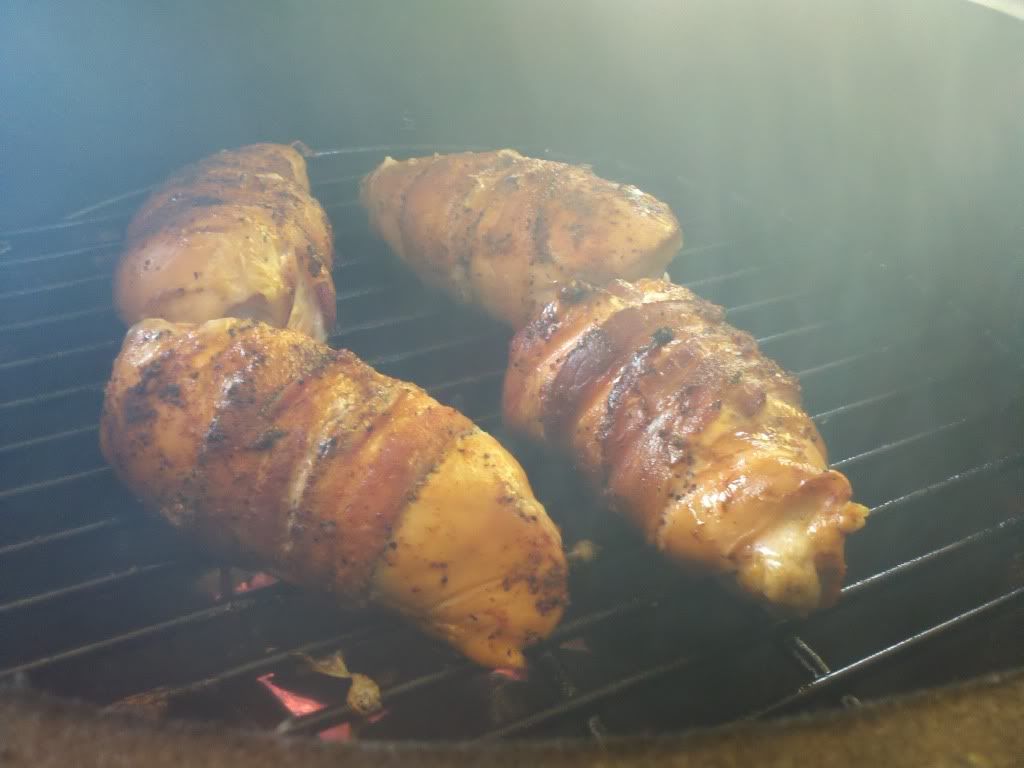 Crabed stuffed shrooms.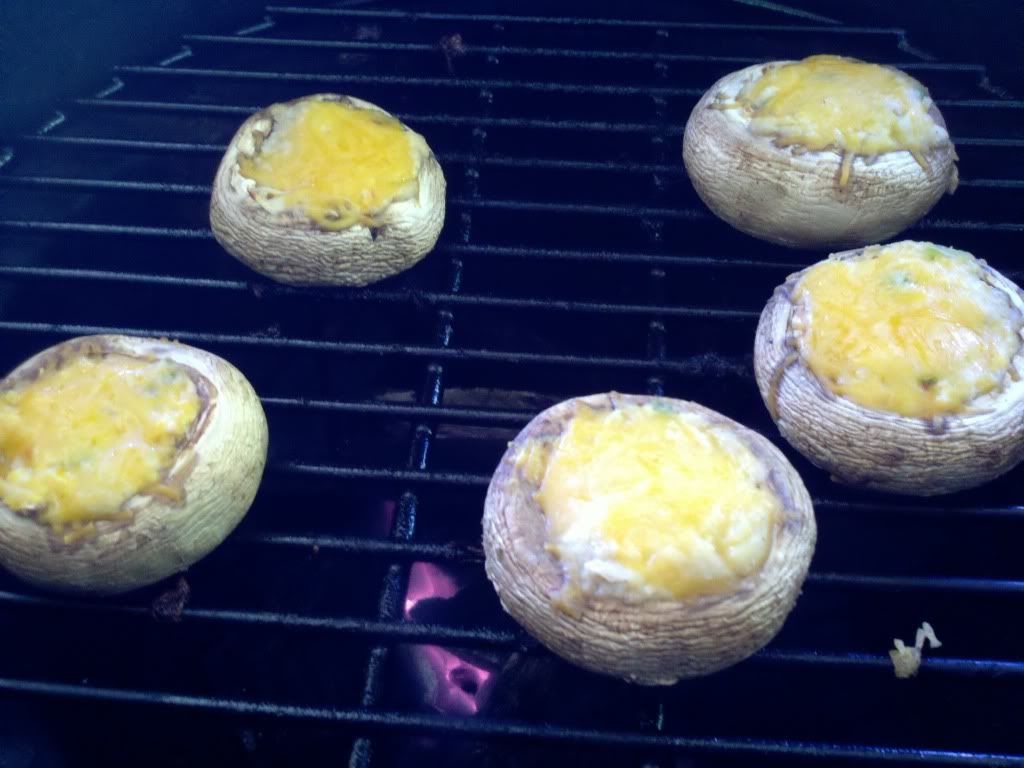 And if I lied and said I did it all myself wouldn't look to bad!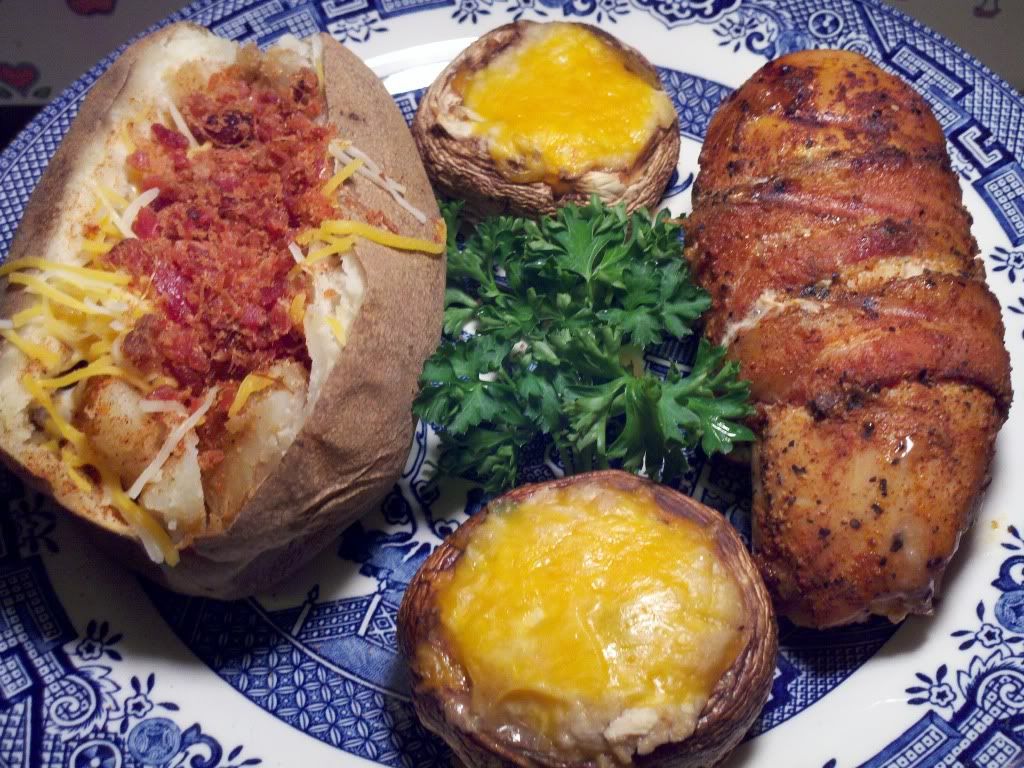 And your bonus pic is of little Ben so named after lower case bill's younger son. He's been wanting me to name some hamburger after him for some time. I got an Eggplant I will name after him as well as a bonus!