Thanks Richard for the wonderful selection of spices. Got them today and I must say they are terrific.
Amazing spice blends. I decided to use two kinds for tonights grilled seafood dinner. Indian River for the scallops and Pixie Dust for the salmon. Very impressed with both, the Pixie Dust is really good.
DianaQ got the egg going while I worked on prepping the food. I wanted to use our new frogmat for grilling fish and gave it to her. I came out to see how she was doing and this is what I found.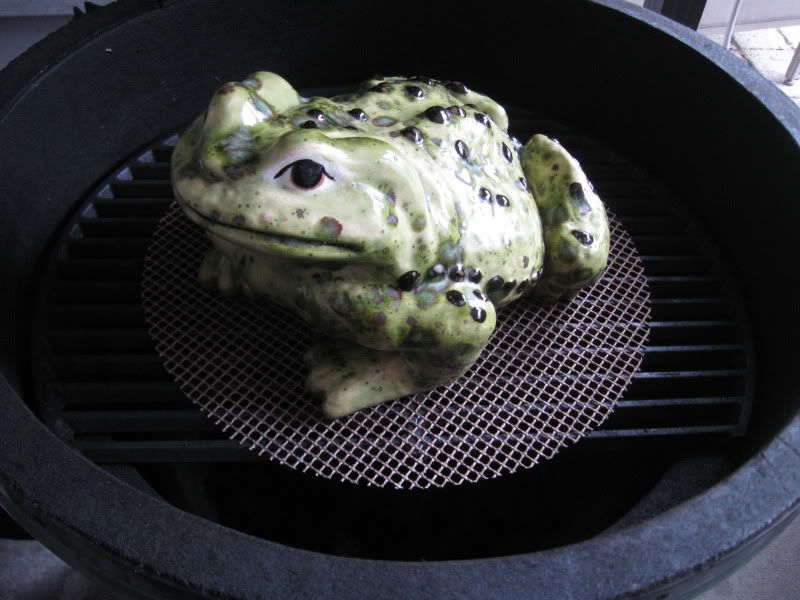 No, that's not how it goes sweetie.
I got a few dry scallops wrapped in bacon and hit them with Richards Indian River Spice. Perfect. And I hit the Copper River Salmon with Pixie Dust. Onto the frogmat and grilled at 350 degrees dome. Nothing stuck to the frogmat and turning the fish was very easy. I like the frogmat very much.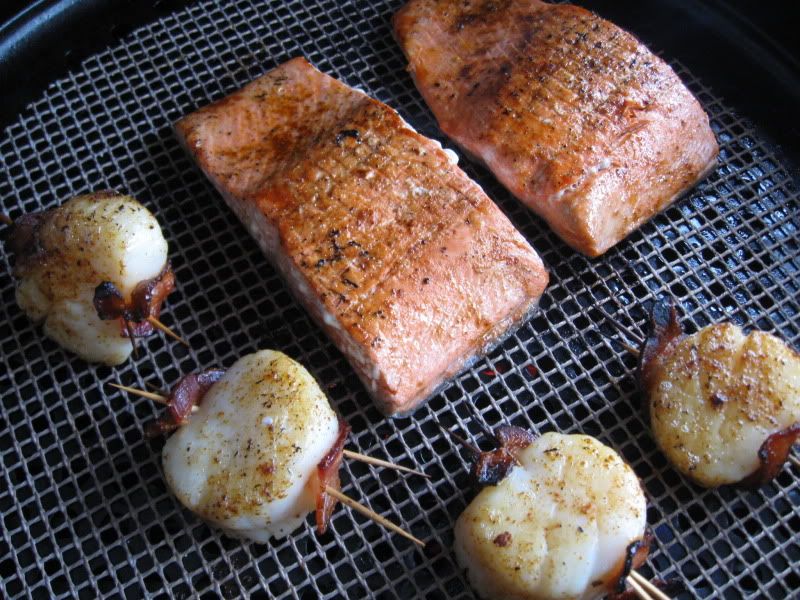 Scallops sweet as candy, salmon moist and wonderfully seasoned with Richards Spice Blends. Delicious cranberries, caramelized pecans and raisins added to baby organic greens helped to make this dinner lip smacking good.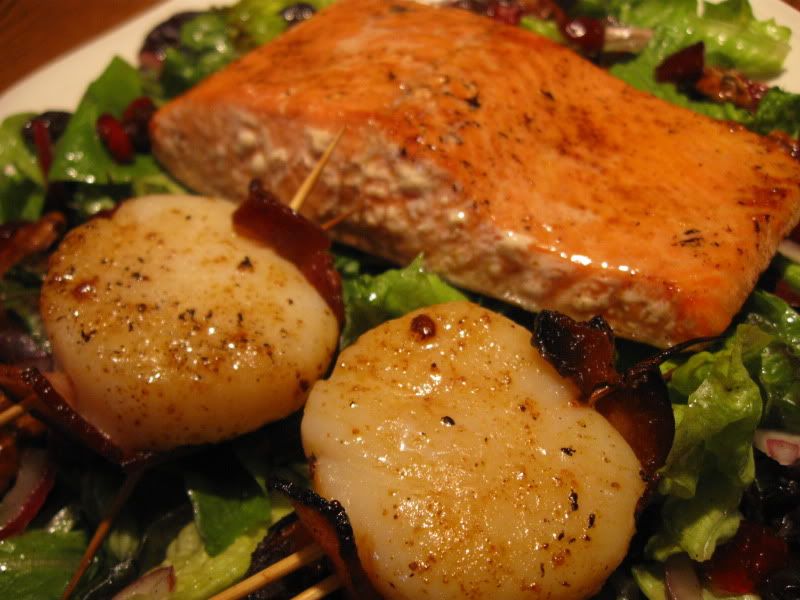 Thanks for looking.