Well another Oklahoma Fest has come and gone and a good time was had by all. As all ways it was great to meet old friends and meet new ones. Sure missed The Chickens, AZRP and Filly, Frank and The Bride, Ann and Del, and Dr. Zaus just to name a few.
We got up there Thursday afternoon after a looong ride.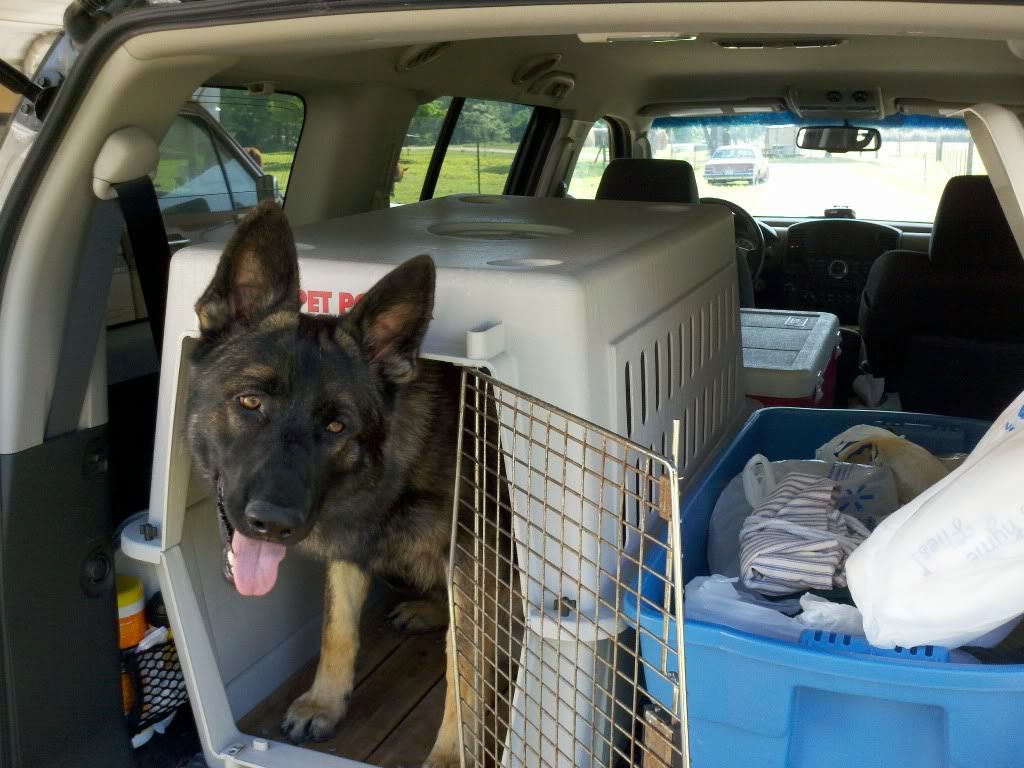 Photo Egg and his wife were all ready there so took a little walk up to Everything BBQ to look at the Eggs. Meet Chris (Snoop dog), Marc, Darren and his wife (Photo Egg)Doug and his wife(Doug in Eggmotoon) at Mexican Resturant for a little preparty.
Friday we skipped out on the Golf and went to the Oklahoma Bombing memorial. If you ever go to Oklahoma you need to see this. Quite powerful and well done. Makes you realize the depth of human hatred and compassion both.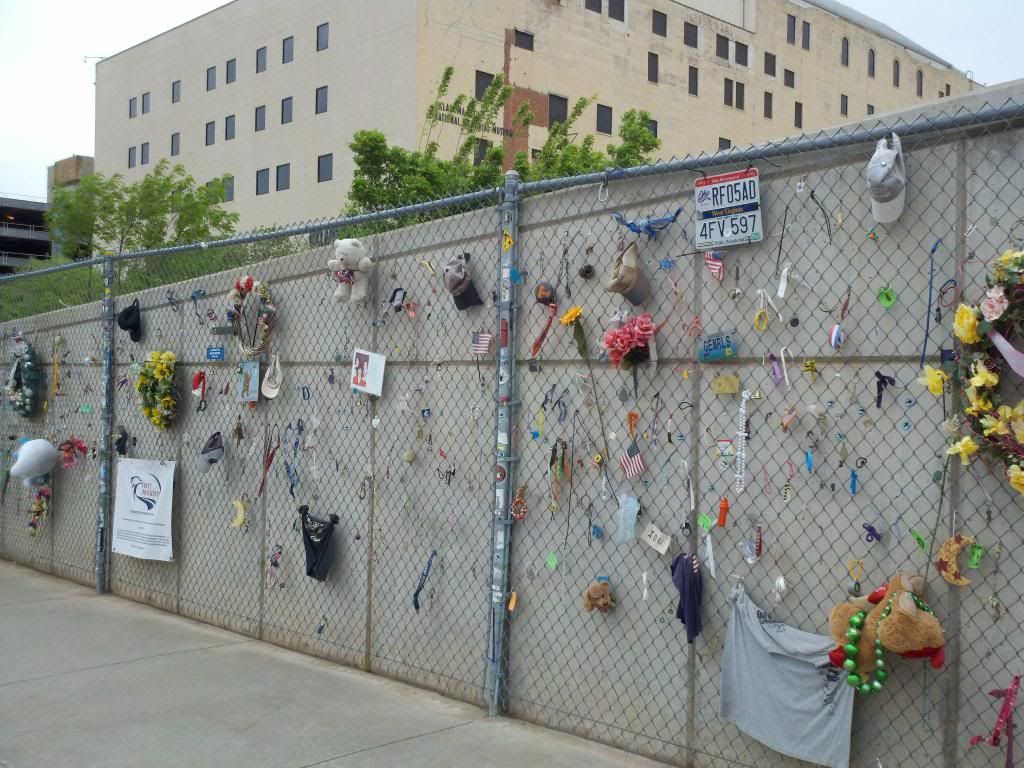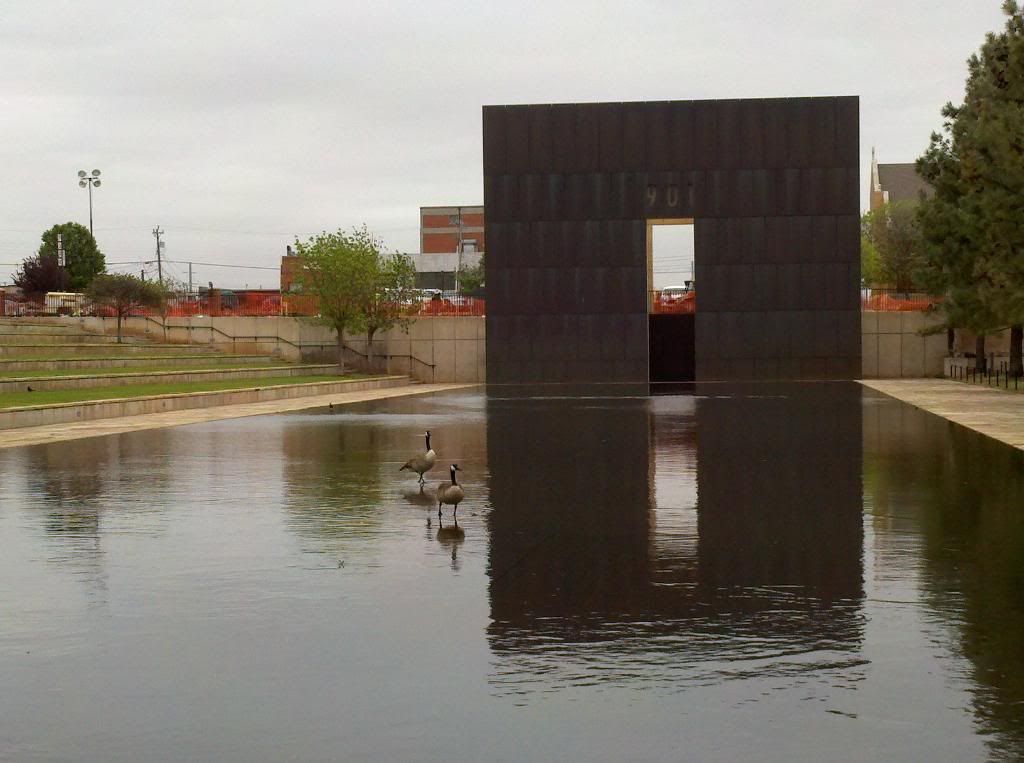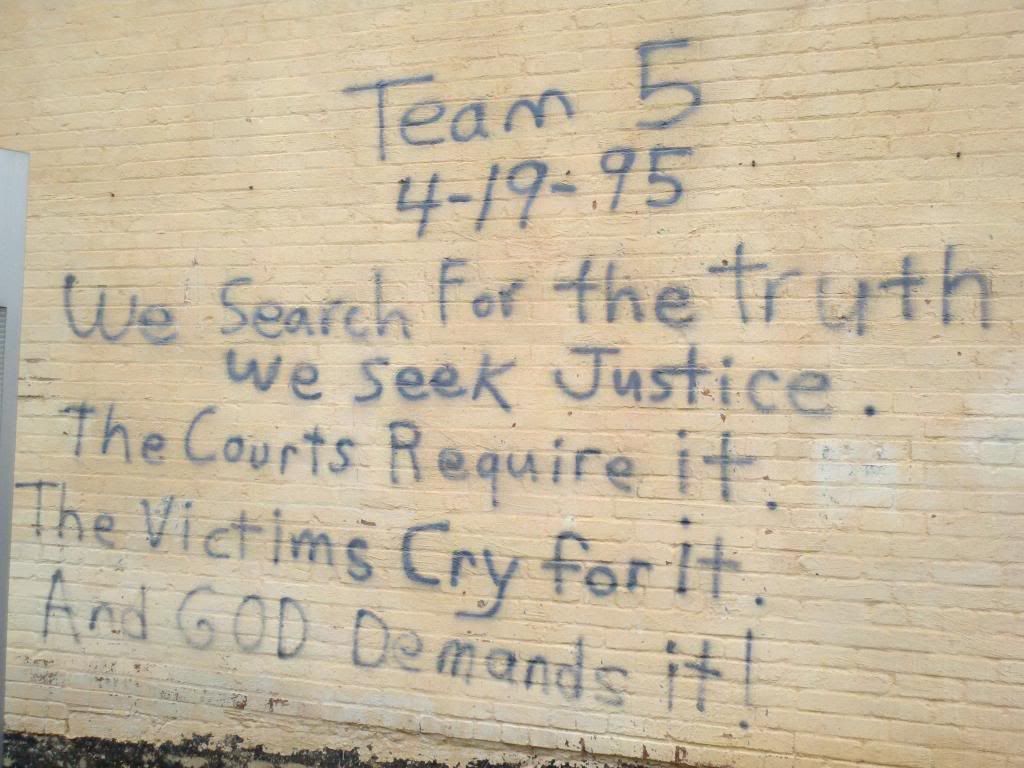 Time for something a little more up beat..The meat and great at Everything BBQ!! Supper was great and a special thanks to the guy and his wife that cooke it. Sorry I'm terrable with names and spellen! :laugh: Jerry explainin some'en to my wife while Chris stuffes his face.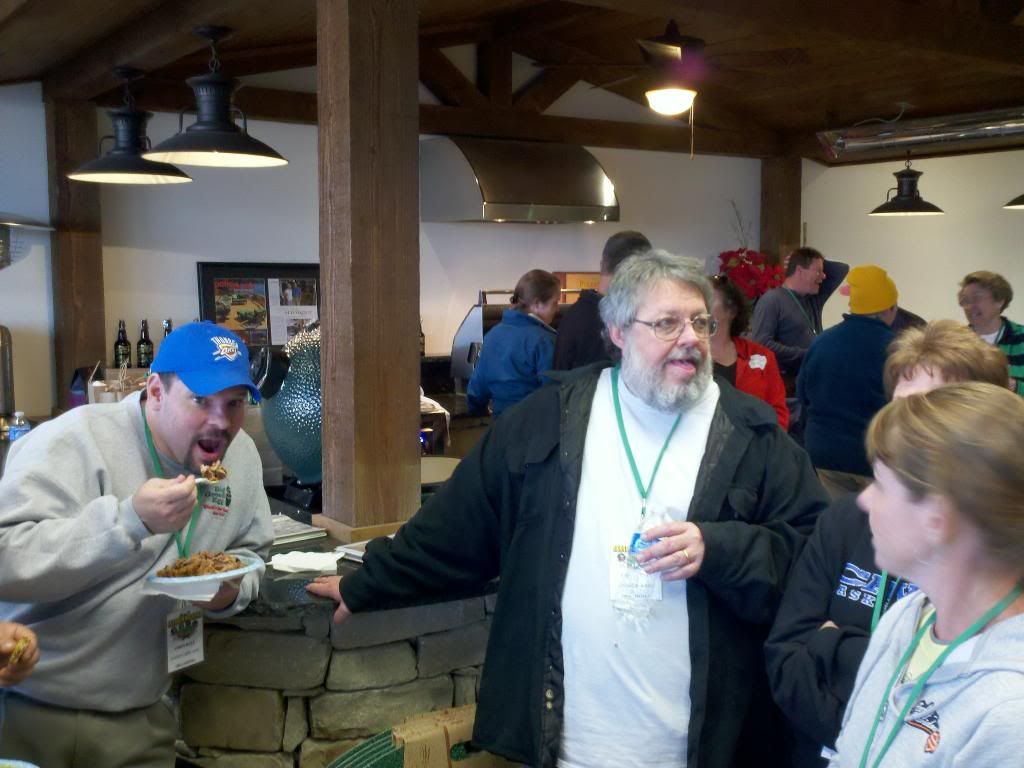 Randy (Doug in Eggmenton's wife, Satin's helper her self Desert Oasis woman, Lori and Darren(Photo Egg) Oasis husband Mister Diversity himself John ;)and I'm sorry I can't remember the Lady on the right.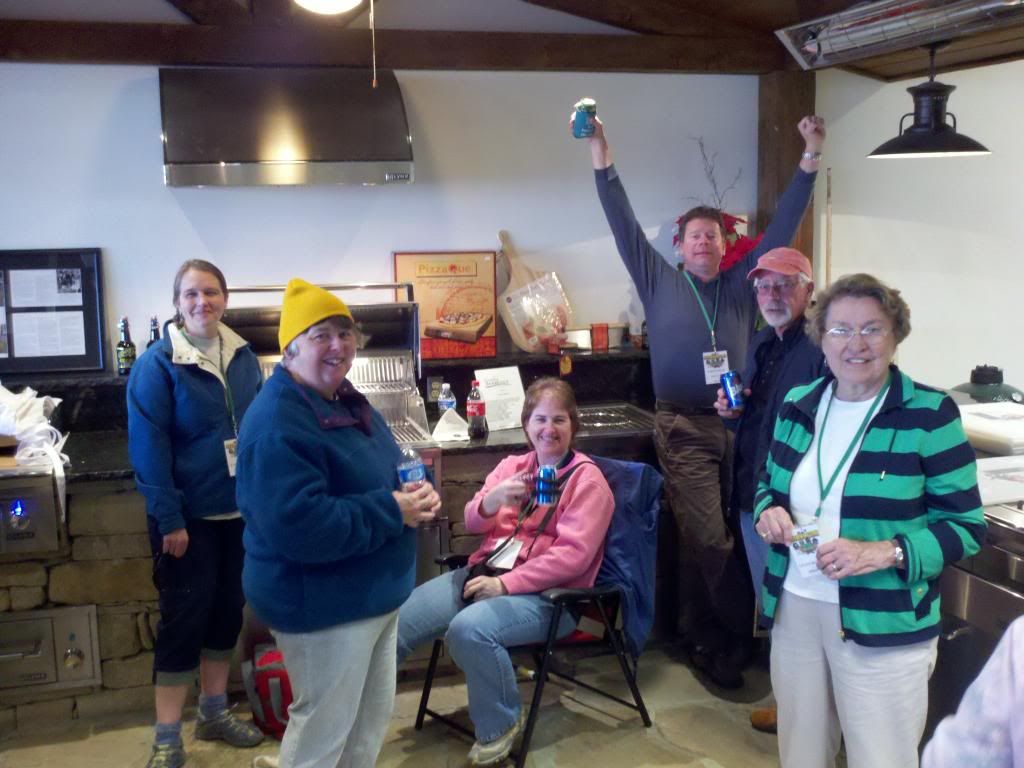 Auron protection the Eggs for the next day.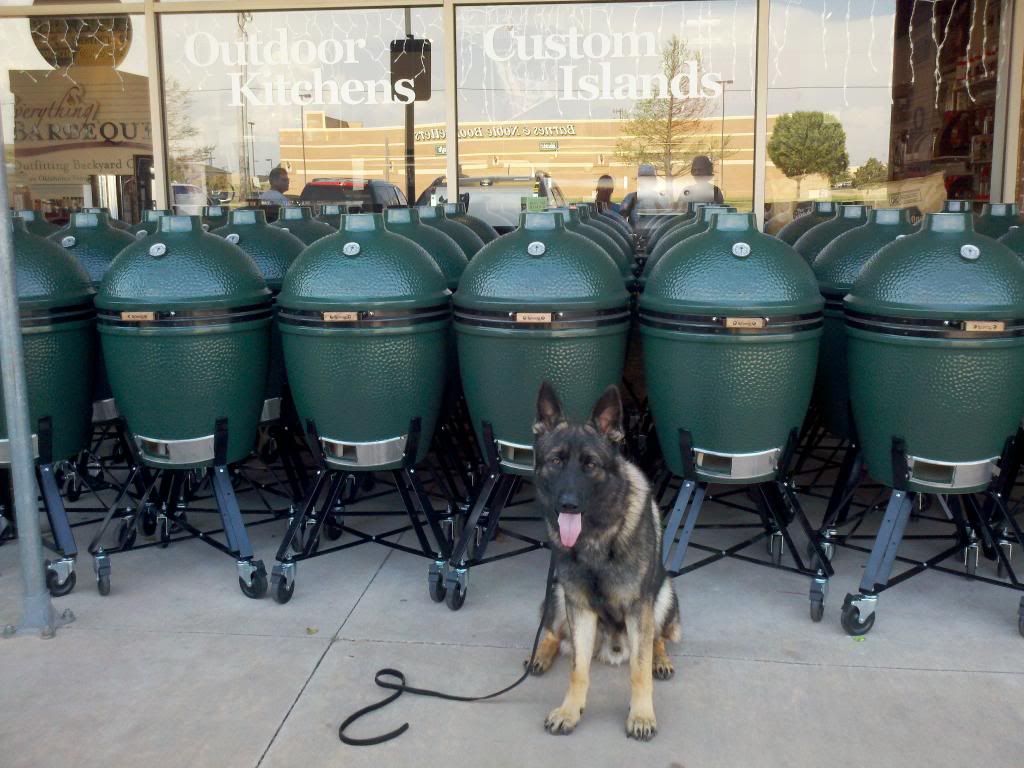 Saturday was beutiful since the wend layed down and sun came out. Me and Doug getting chummy.
Kanuk drinking beer while his wife does the work! :laugh: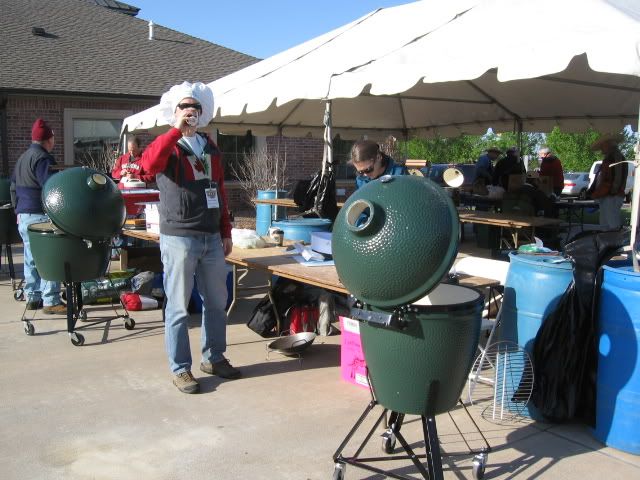 Marc was stingy with the food!!
Tweety reaching for a frying pan to "give a correction"! :pinch: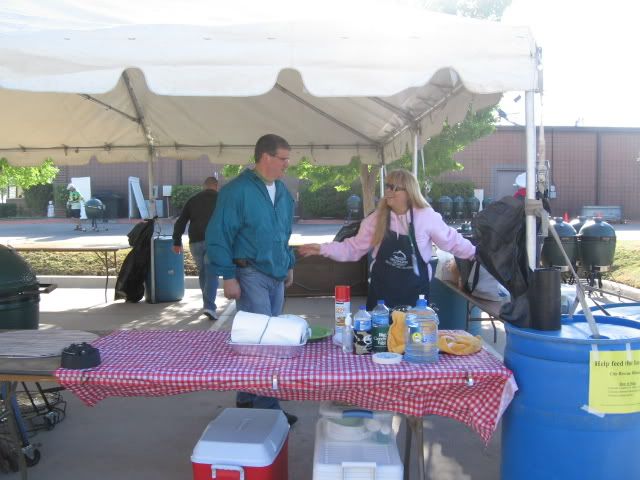 Mrs. Popsickel with her goodies.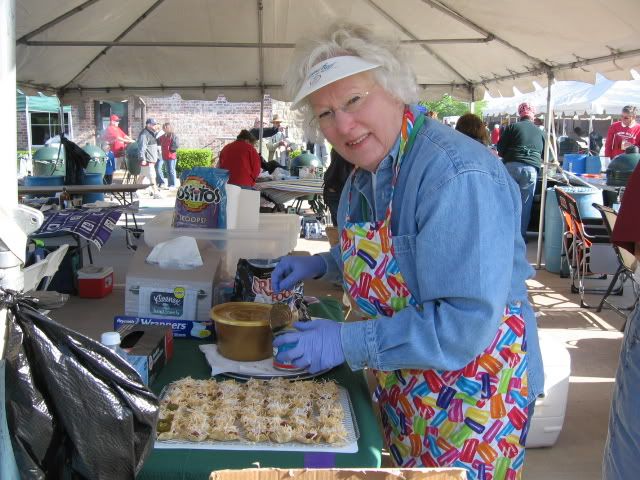 Lori with her tators!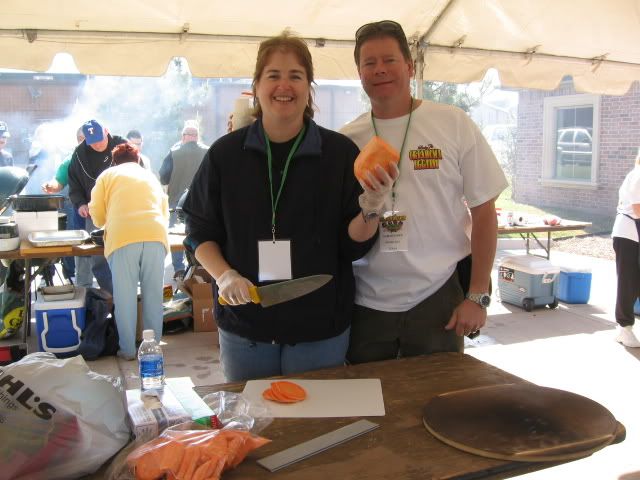 Hornhonk cook'en up something good!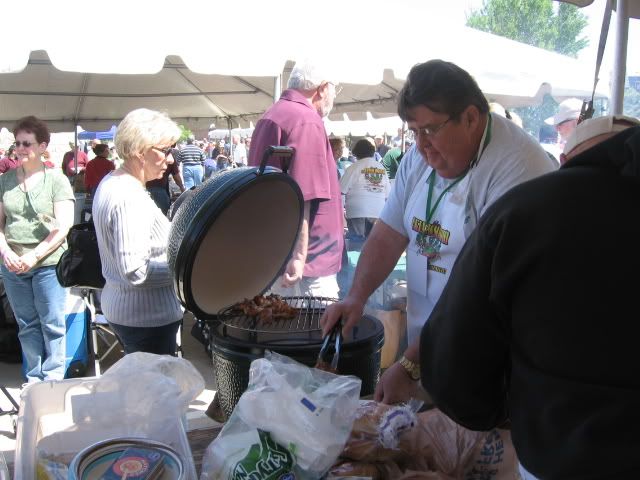 Locoengioneer and his "Happy Juice" :blink:
Me and Miss Egg 2011 getting Chummy! :woohoo: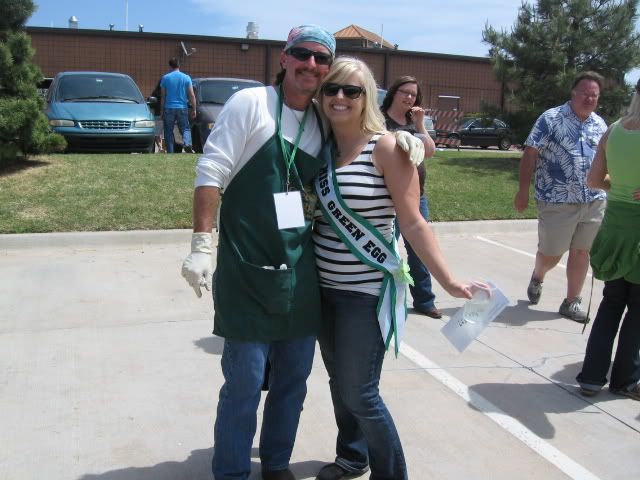 Me cook'en and explaining.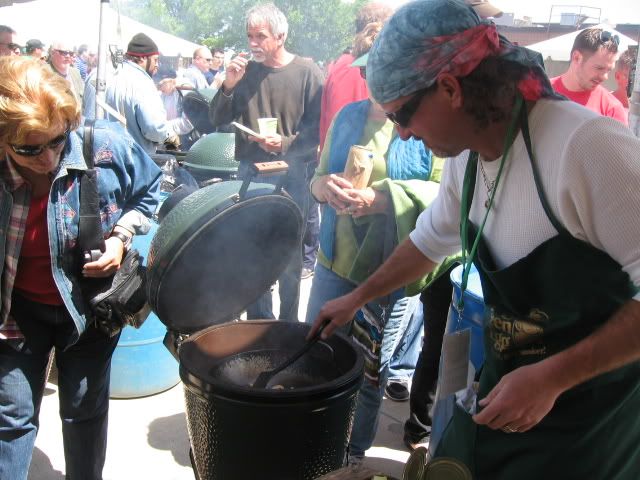 The Iron chief competition.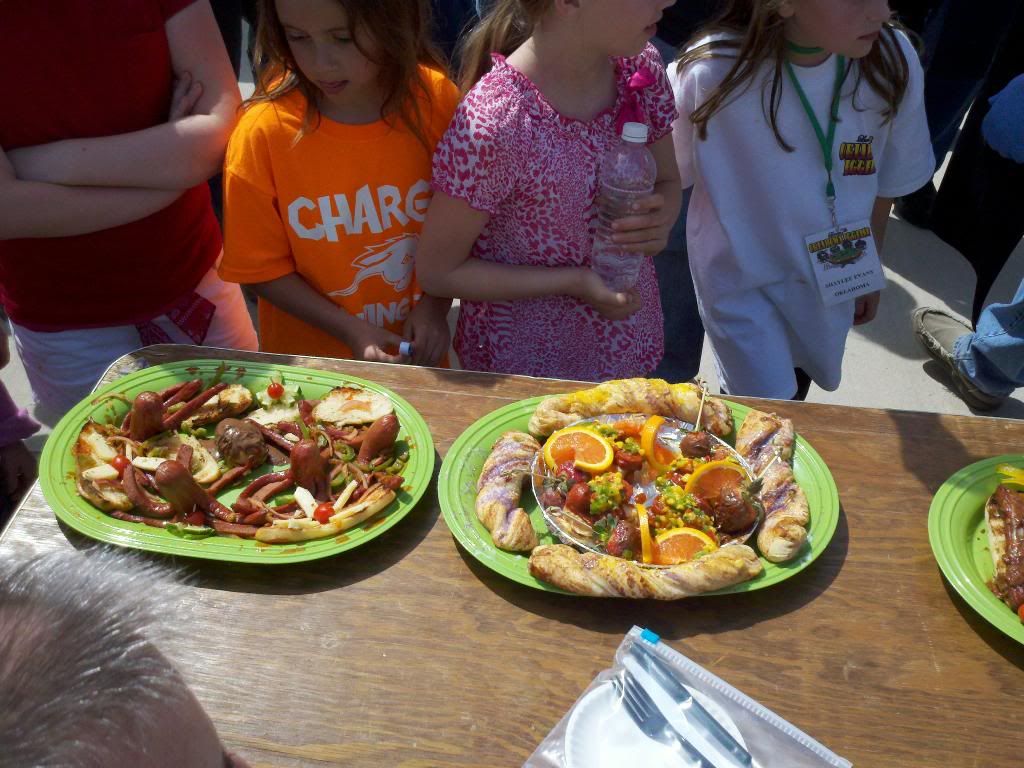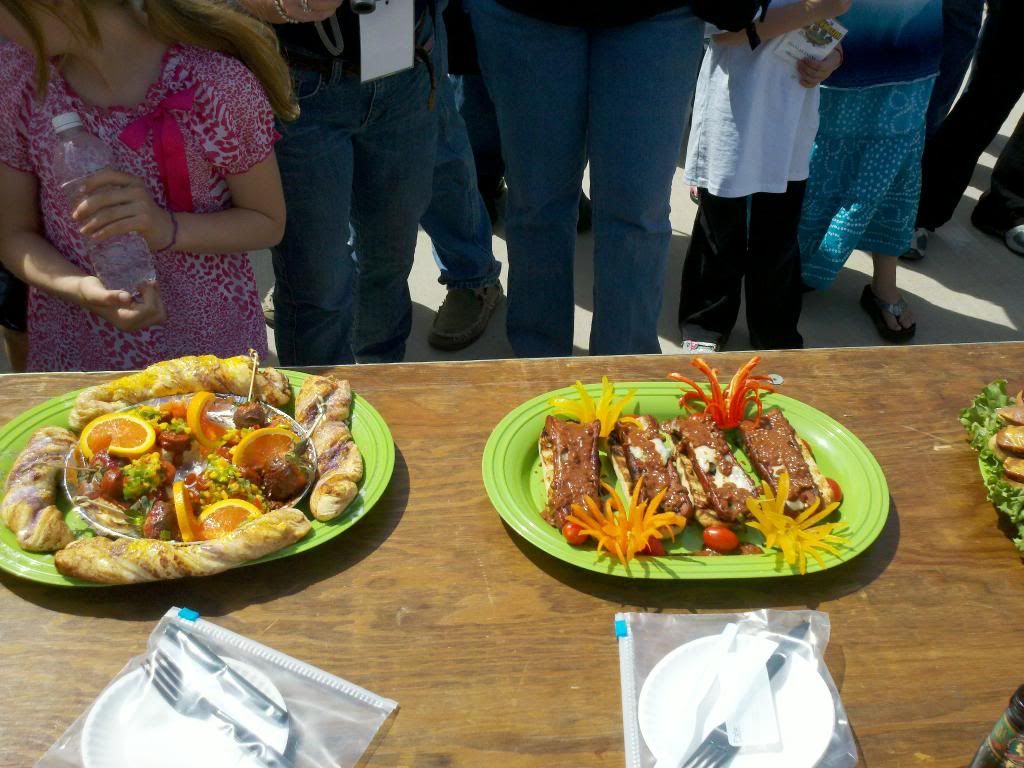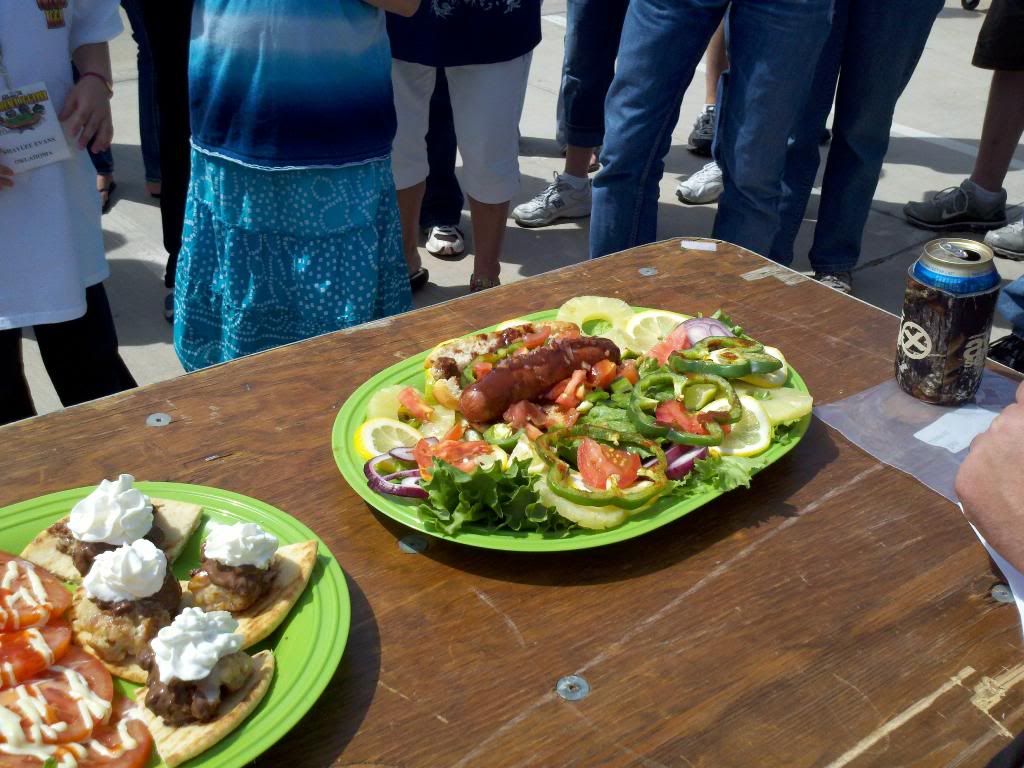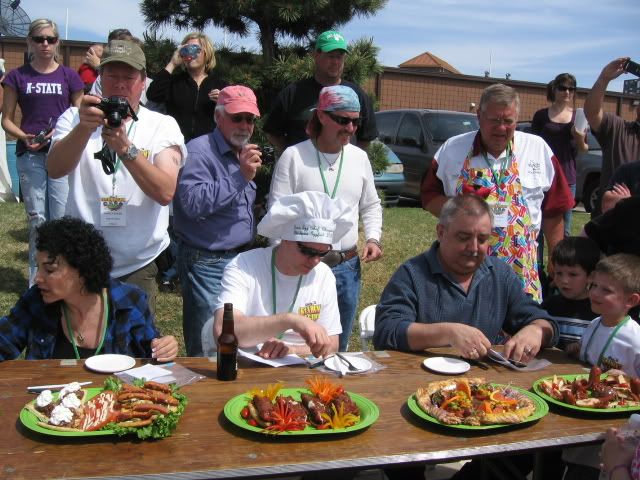 And Marc the winner!!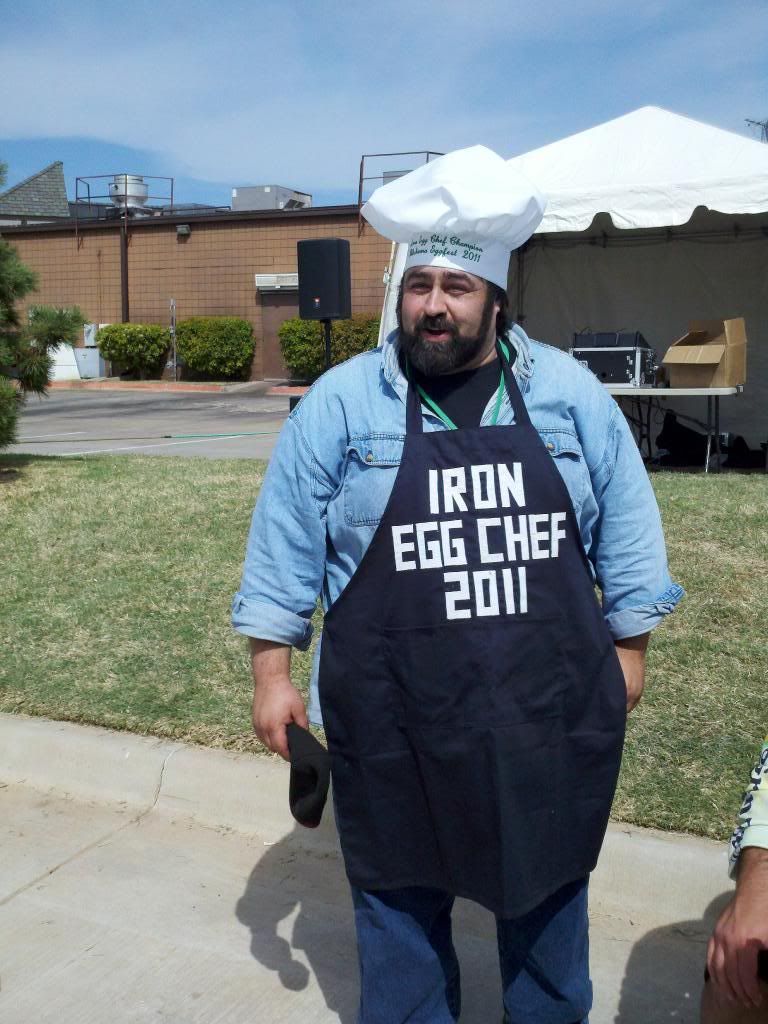 The only pic from the After part of me and some guy with a kilt and a rainbow bag hanging under the motel drive way.Note the two wine glasses for that complete alcholoic look you can't get from beer alone!!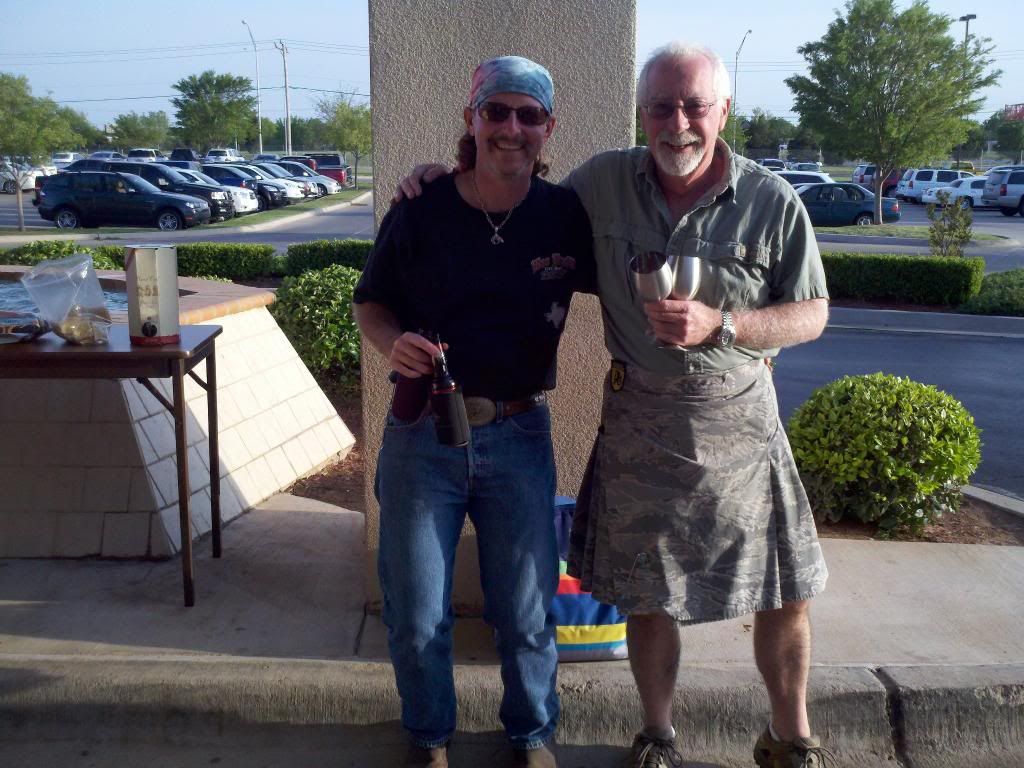 Thanks Everything BBQ and Chris for making this thing happen. With the burn ban it could have been called but a lot of hard work went into it and it was appreciated by all!!!!!