Proofed on the counter, a little spritz.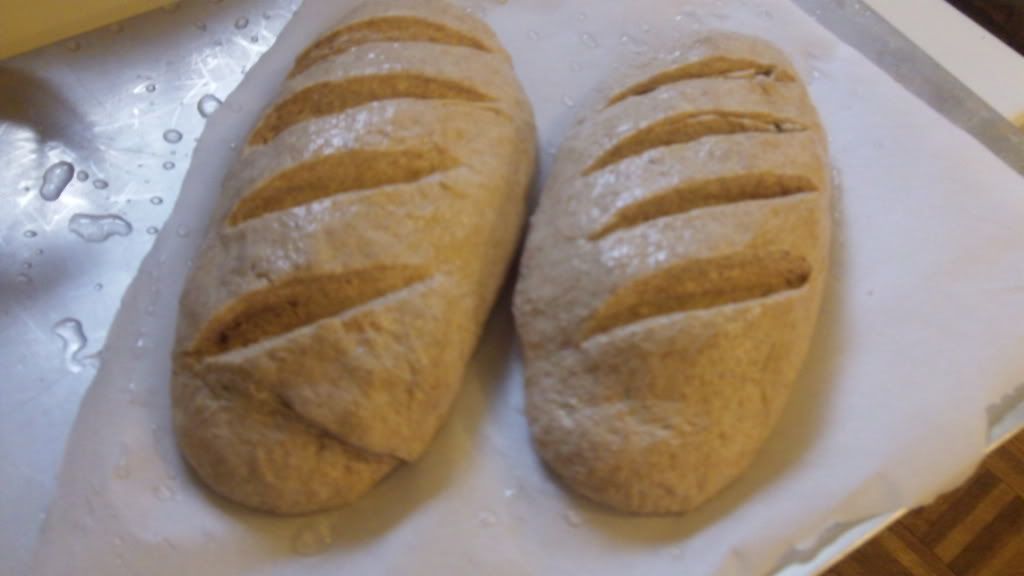 Looking right at home in the egg.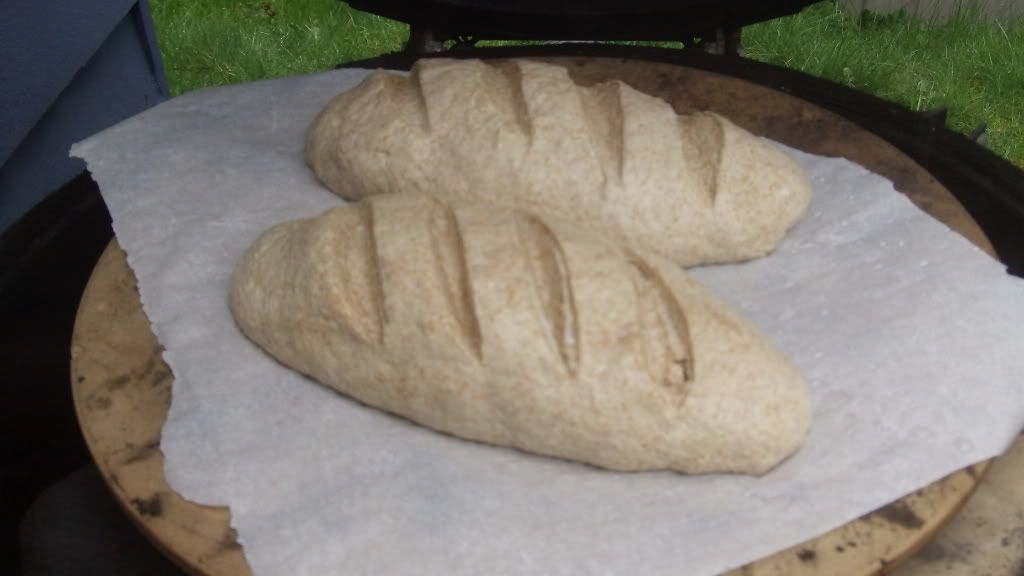 Counting down the twenty five minutes.
Edit Note: Putting cold dough into the egg brought the temp down to 400°. I think that it wouldn't be bad to preheat the egg to 550° to get maximum oven spring.