Only had a 24hr turn around from nights to days but been so long since I fired an Egg just had to do some'en. Grabbed some salmon andy shrimps out of the freezer and try something new for me. Panko crumbs. The
raws: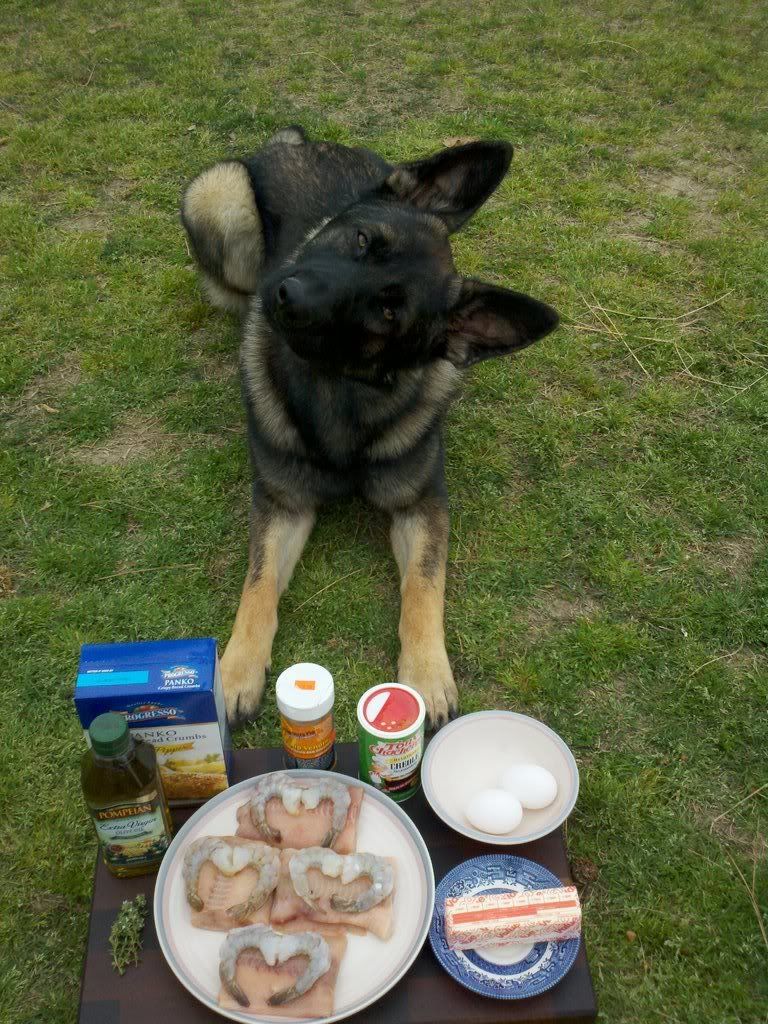 Really easy. Just took my crumbs and added fresh thyme and Tony's to the salmon and DP's Swamp Venium to the shrimps. Fired the Small up to 350ish indirect and put the cast skillet on the rack and let stabilize. Dragged the fish and shrimps threw flower and dusted off. Next dragged threw whipped egg and finnaly rolled in the crumbs.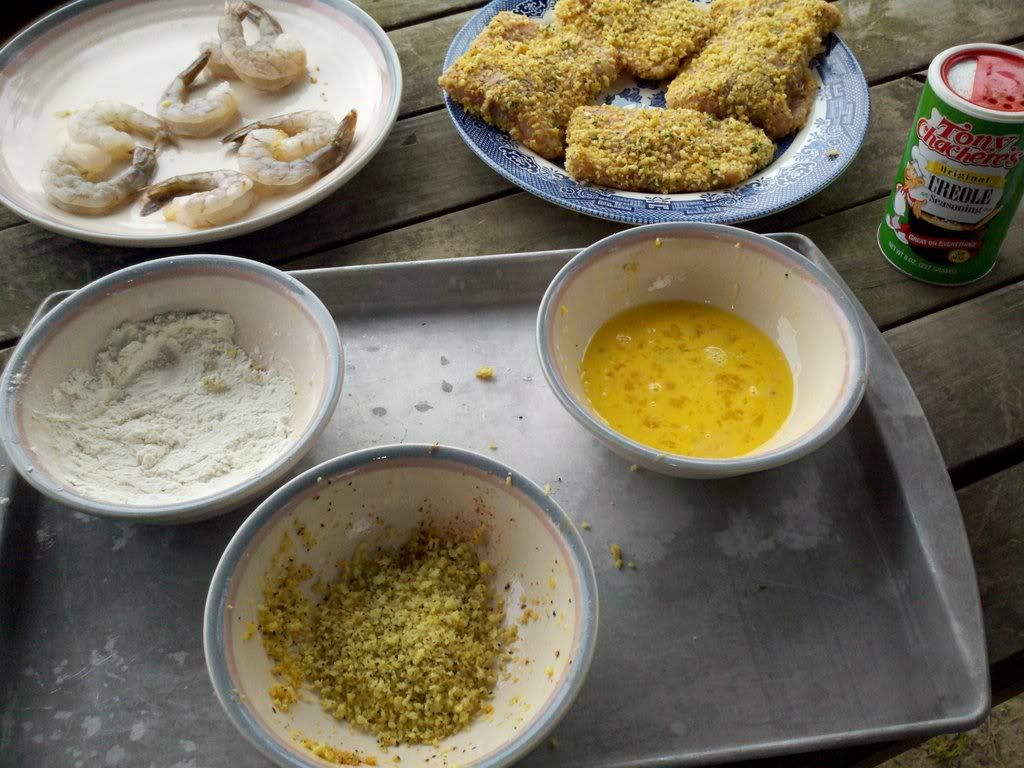 Toss in a chunk of butter and A little evoo and cooked salmon about 20 min. flipping once. Alittle done for me but wife likes her fish and bird cooked well.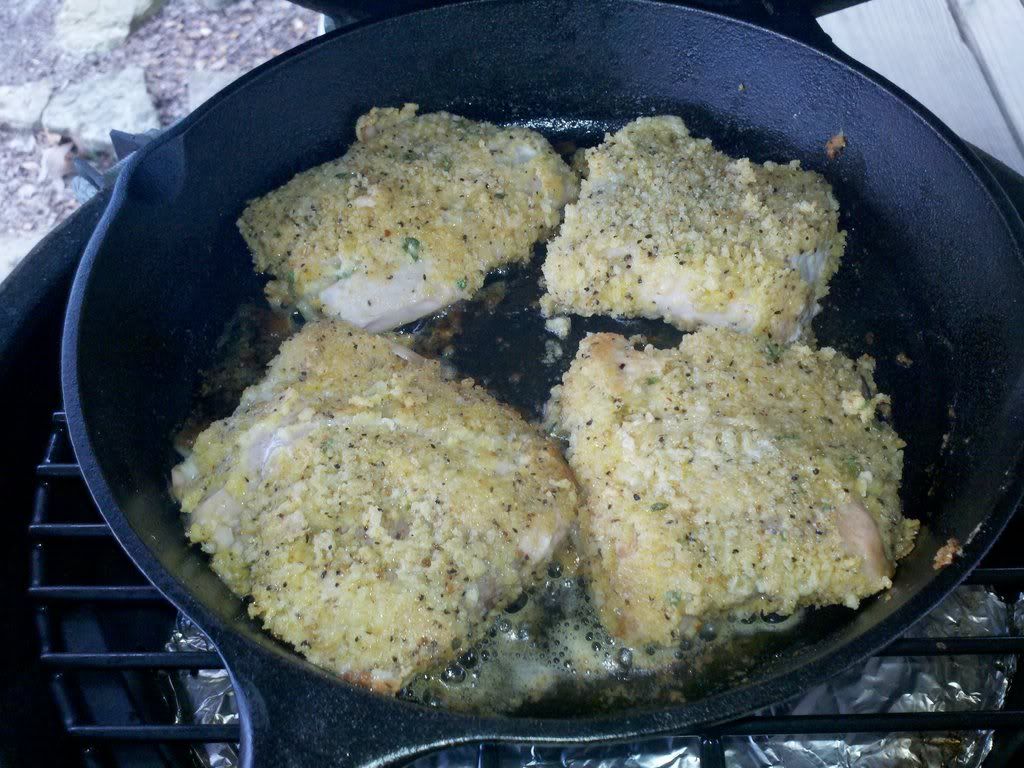 Same with shrimps but about 12-15 min. flipping 3X's.
Add a little wild rice and assparagas to round it out.
Garden had a hard time last year with the excessive heat and drought. Wipped out my moss and killed out my Crimson Queen's top. :( Planted mondo grass this year along the stream bed and trying to start the top limb on Queen as new leader.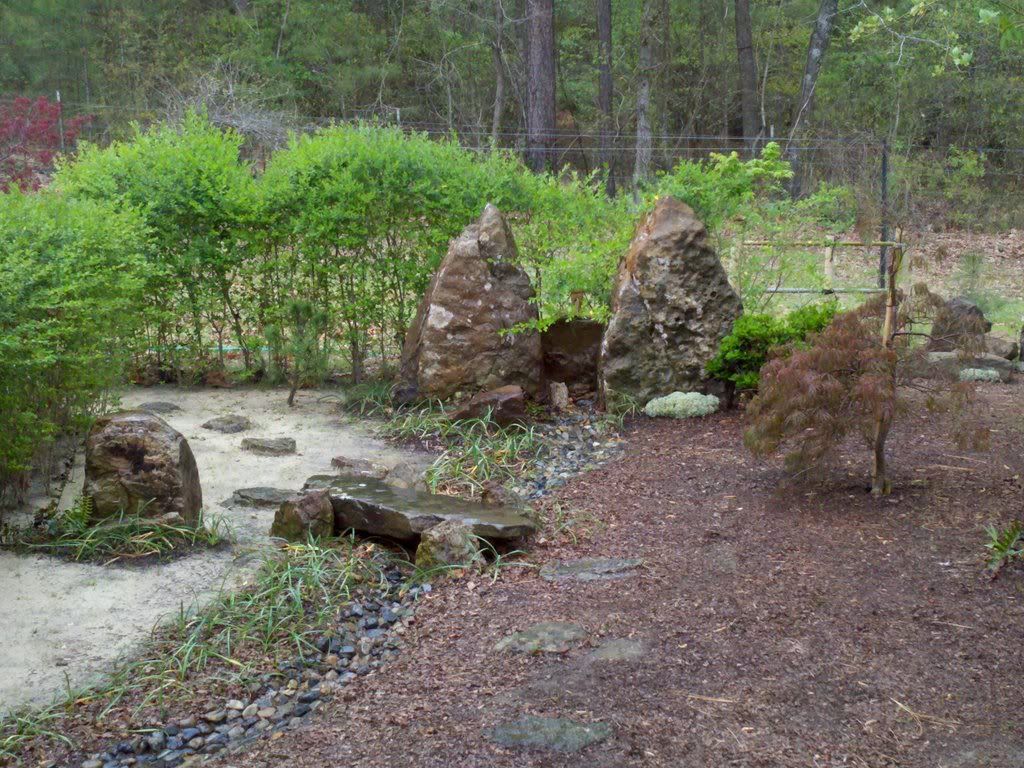 Took my first ride this Spring yesterday threw the bottoms on Fancy. 18 years old and treat her 2x a day for melanoma for last 3 years. Blooded Arab and still need two hands to keep her in a trot reather than a full gallop
. Woods were lovely with spring flowers and growth.