I was in the mood for shrimp for lunch, so I lightly egged some shrimps and made a salad with a cilantro avocado dressing -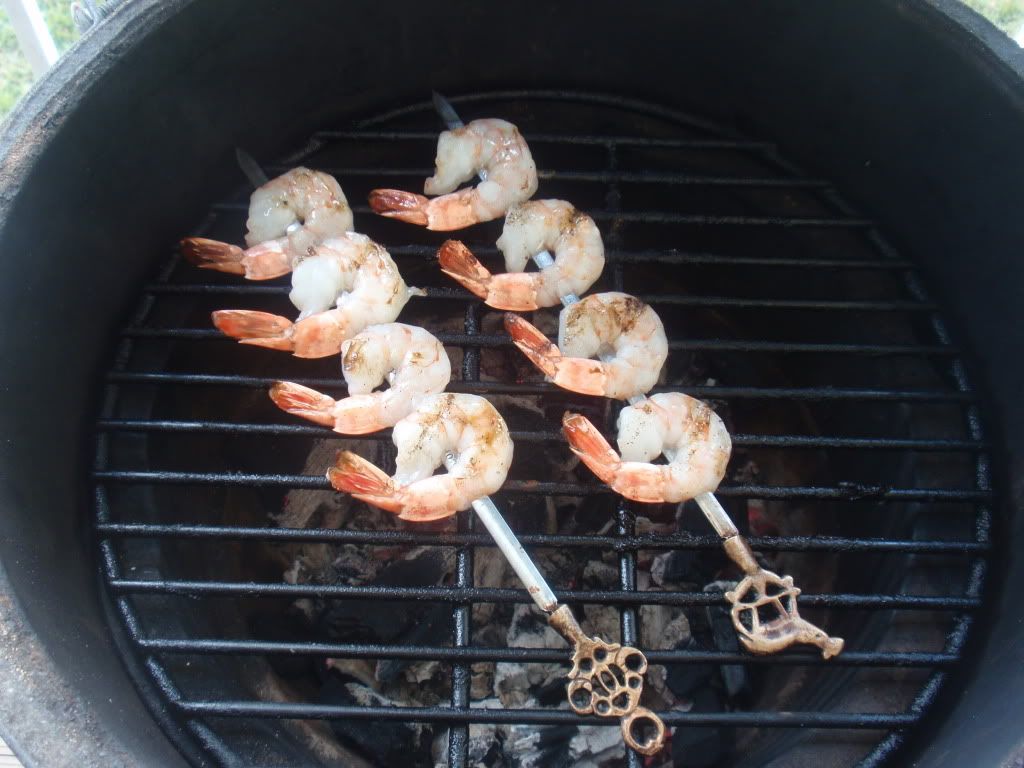 Served over lettuce with tomatoes and hearts of palm. The dressing was mixed in a bowl and poured over. Really good!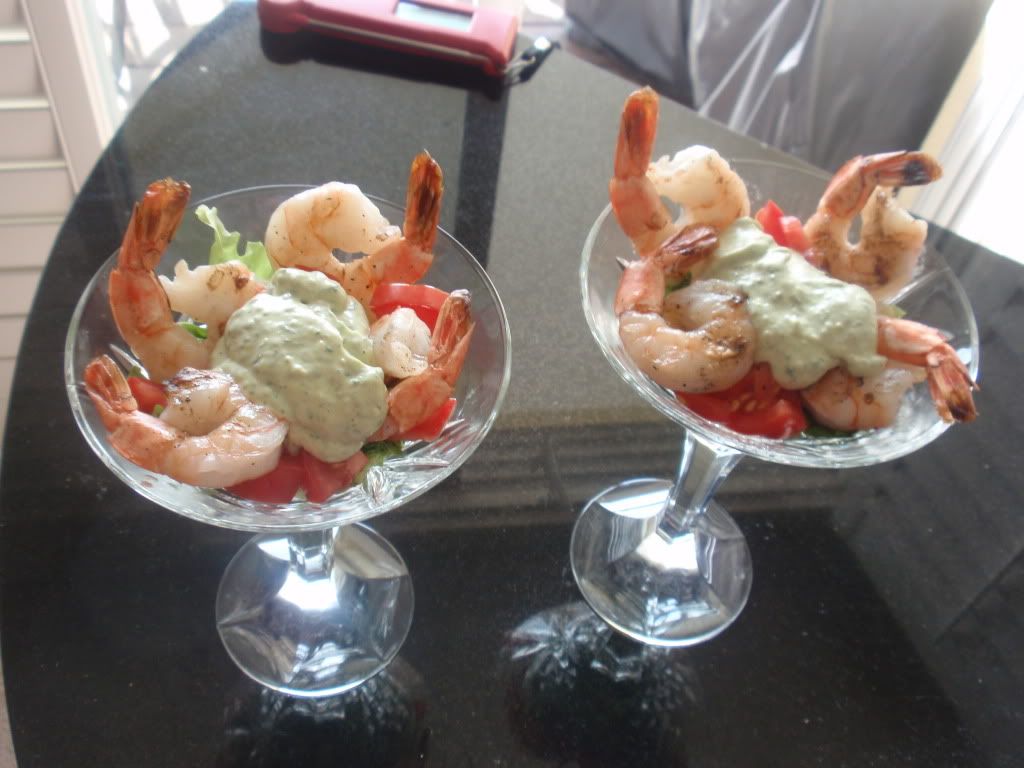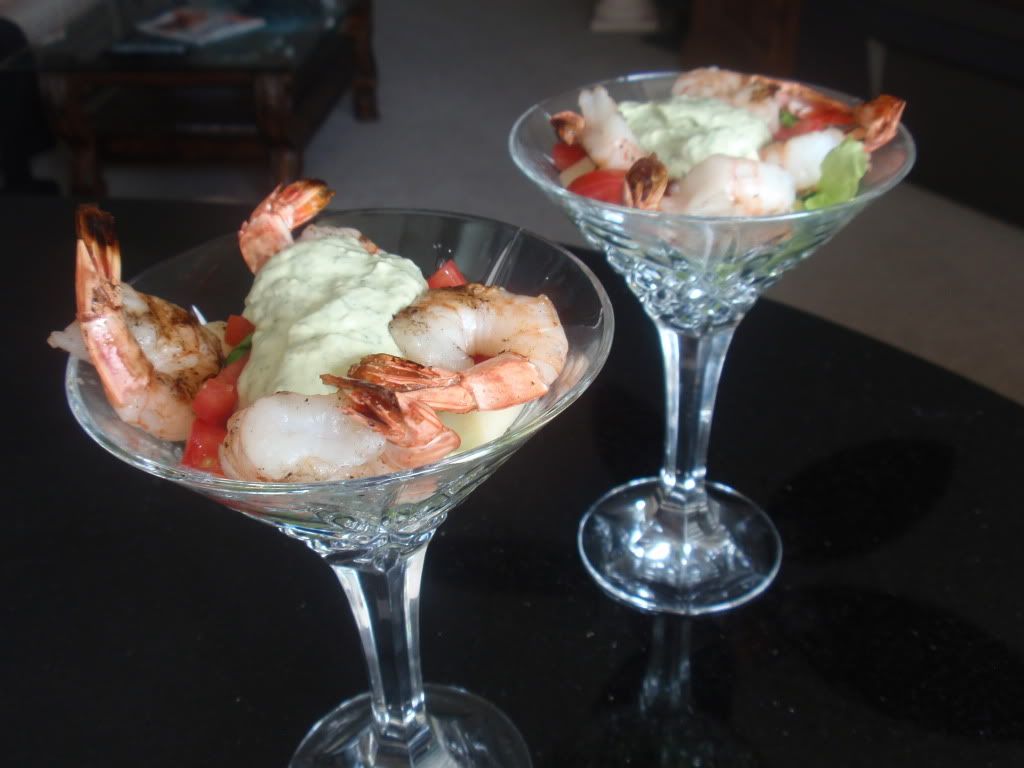 Cilantro Avocado Dressing
1 ripe avocado, diced
2/3 cup mayonnaise, preferably homemade
1/2 cup packed cilantro leaves, chopped fine
1 1/2 tablespoons orange juice
1/2 lime, zested
1 to 2 limes, juiced (4 to 5 tablespoons)
1/2 teaspoon salt
1/4 teaspoon white pepper
1/4 teaspoon green hot sauce, or to taste
The dressing was delicious and tasted great over the still warm shrimp.
Happily egging on my original large BGE since 1996... now the owner of 6 eggs. Call me crazy, everyone else does!