My better half and I decided to have a date nite "in house" tonite....cuz we can cook better than any 5 star place 'round here
Took recipes right out of the new Big Green Egg cookbook...pages 33 (bruschetta w white bean salad) and page 251 (Kahlua coffee brownies)...little twist on the bean salad-served over penne pasta- both incredible......
the raws-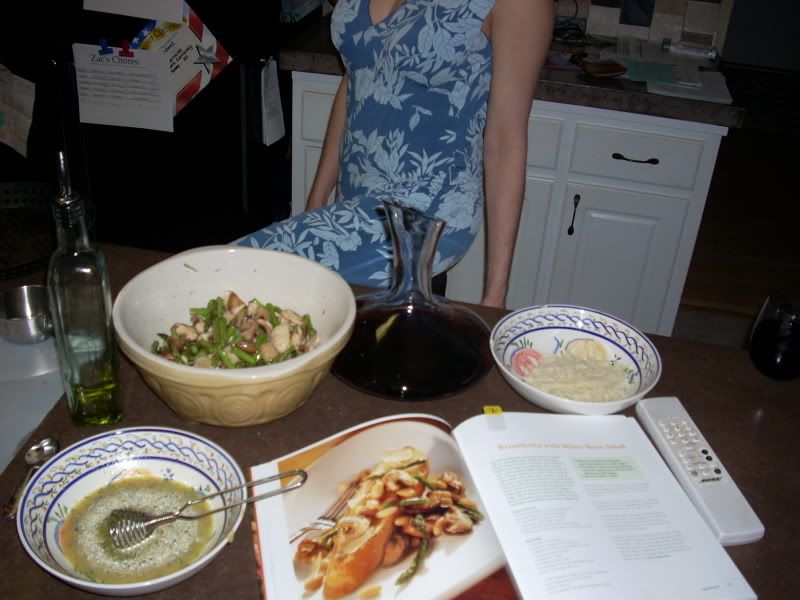 on large-
Plated with parm reggiano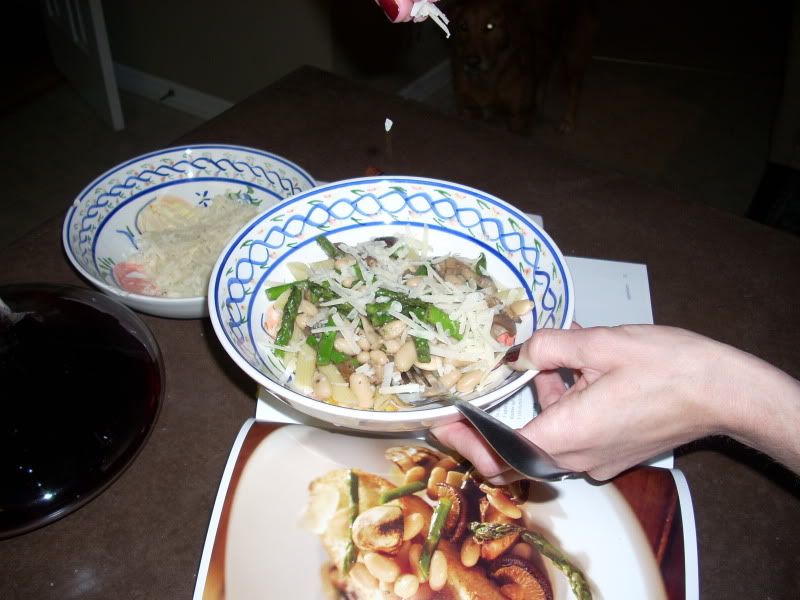 Brownies goin on-
and plated w/ vanilla ice cream (this one is for the guys! :woohoo: )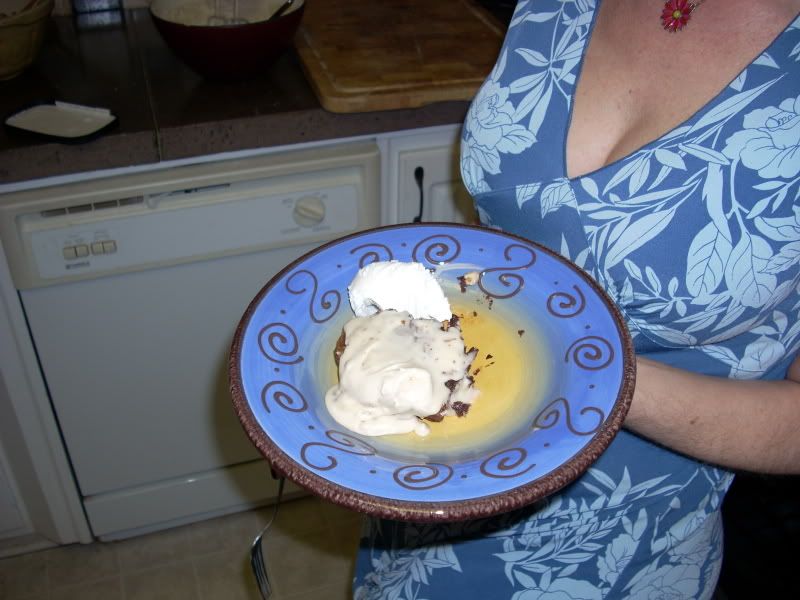 Finally, my new sbge-my youngest calls it his, so I had him write his name on the handle, and I burned it in...thought it was kinda cool as he loves to cook with me!
Everything was incredible! Recomends highly!