Yep wife cooked it not me. Even took all the pics except last couple. Been working straight 12 hour shifts for last week or so with no end in sight cept a 24 hour turn around. A chemical plant in a rough winter is not fun. Thank goodness for a good wife! The raws: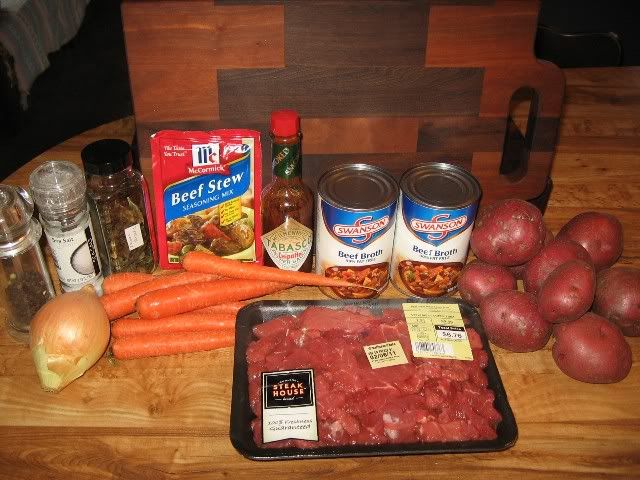 onions, potatoes and carrots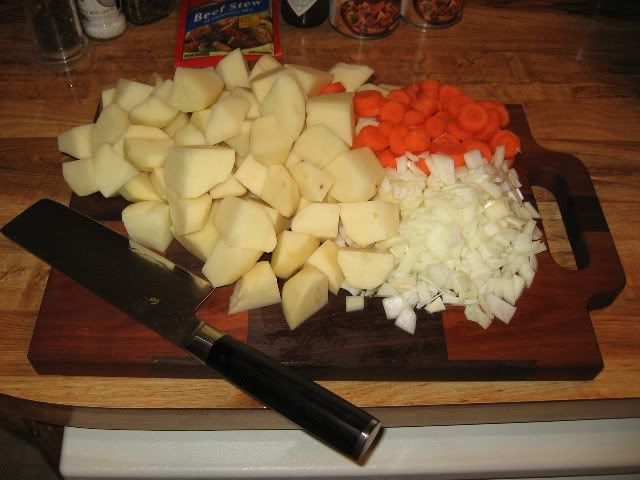 flowered and brown stew meat.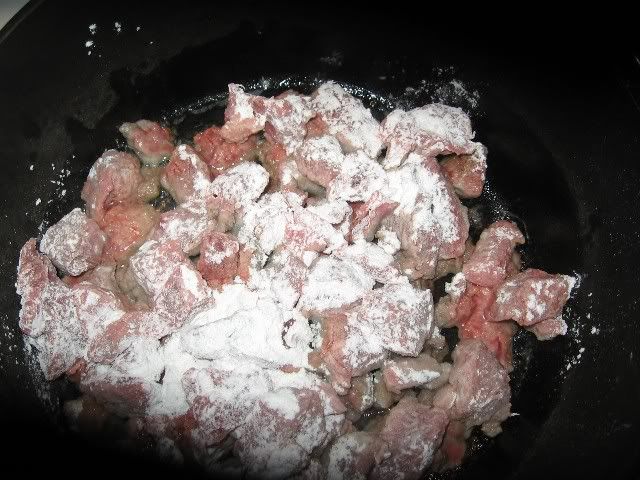 On the Egg at 350 till vegs tender. Took 1 1/2 Becks dark to keep the stew thinned out.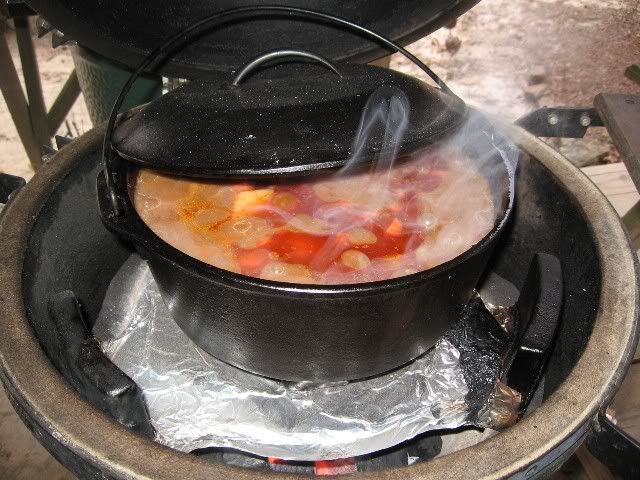 Jake doesn't know how good he has it this winter!! :laugh: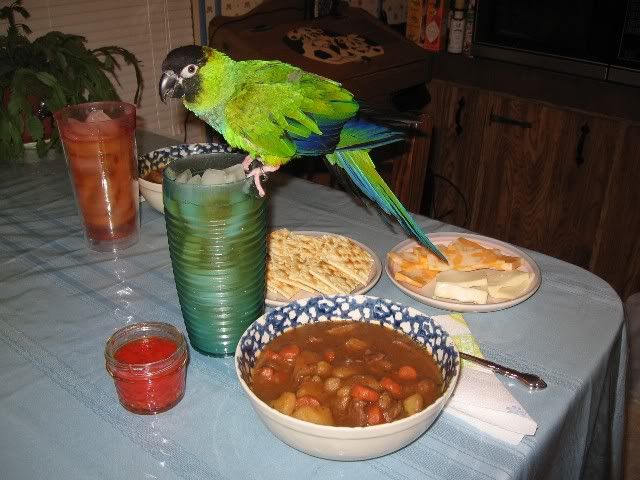 Managed to eat 1/2 a jar of pickeled ADP's bill sent. :pinch: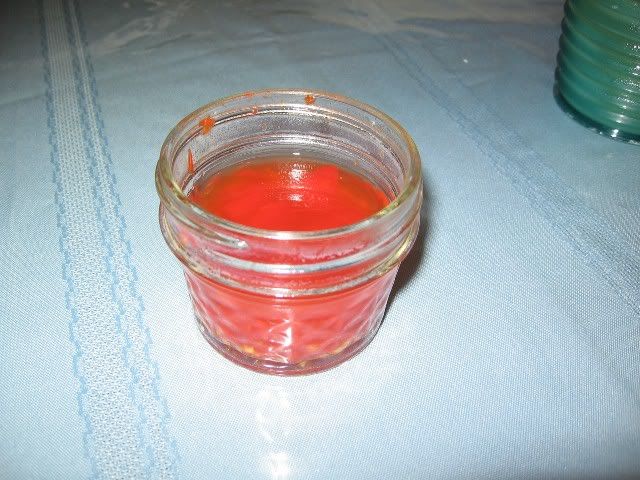 One of the few redeaming things about winter is it makes for some nice pics to look at.