It's almost Halloween and if you're cooking on your EGG, you may end up with more people knocking on your door asking for
pork chops
than candy! In case you're willing to share and want to please a crowd, we recommend warm
Margherita Pizza
,
FGL's Lemon Pepper Wings
or our favorite,
S'mores in a Cone
!

If you missed the 17th Annual EGGtoberfest here are the highlights Click Here Fall is upon us, and it's a great time for getting out to one of the many #EGGfests around the country - see a list here
Low and Slo Tsunami Spin Chicken (4 pics included)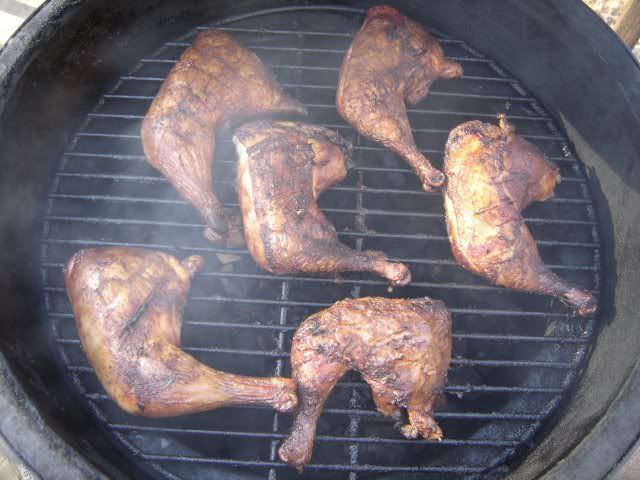 <p />
Thanks to my brother-in-law and his brother (who made low and slo chicken this past week) I decided to try it myself. Got these leg quarters for a whopping total of $2.98, so I figured it wouldn't be too devastating if I royally messed it up. It was WONDERFUL (despite the fact I should have pulled them 10 degrees earlier). I sprinkled a little Tsunami Spin and cooked them direct @ 225-250 degrees for about 6 hrs. I will make these again and again!!![p]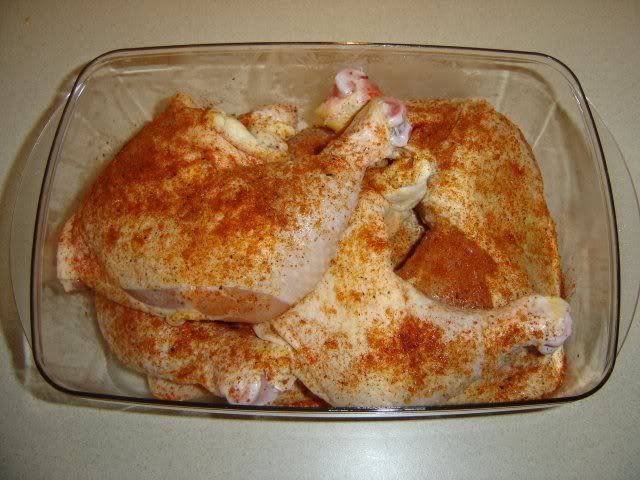 Sprinkled with Tsunami Spin[p]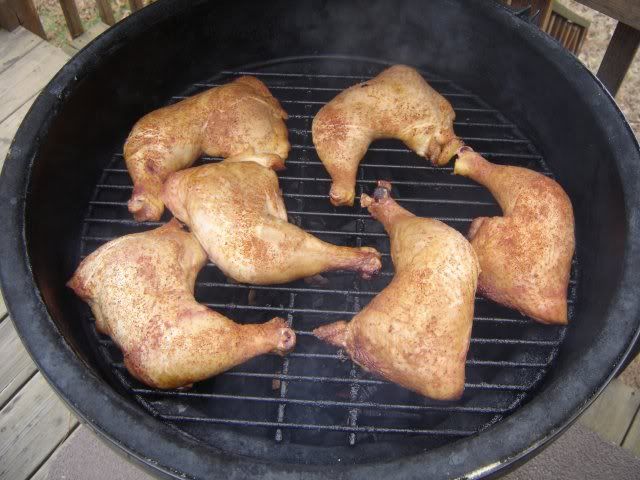 Two hours into cook[p]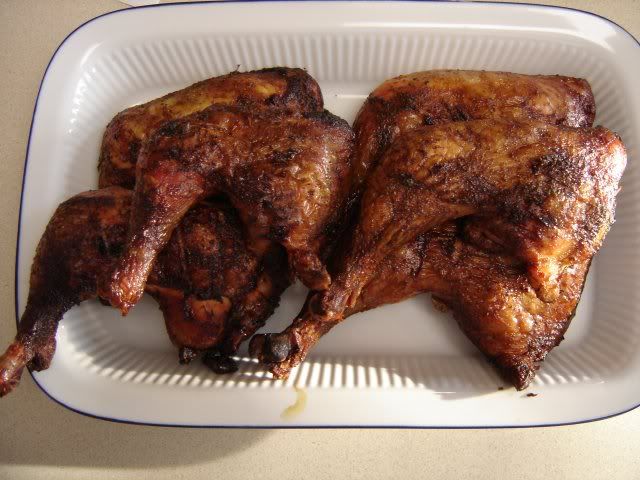 Done - Yum!!!!!!!!!!