Sleet and freezing rain all day down hear in the land of cotton. Global warming my foot. Been burning stuff all day trying to help it out with no luck!! :laugh:
Nothing like a bowel of chili on a day like this. Also decided to make some maki sushi with shrimps marinated in rice vinager and light seared tuna. Threw some stuffed peppers into the mix for good measure. The raws: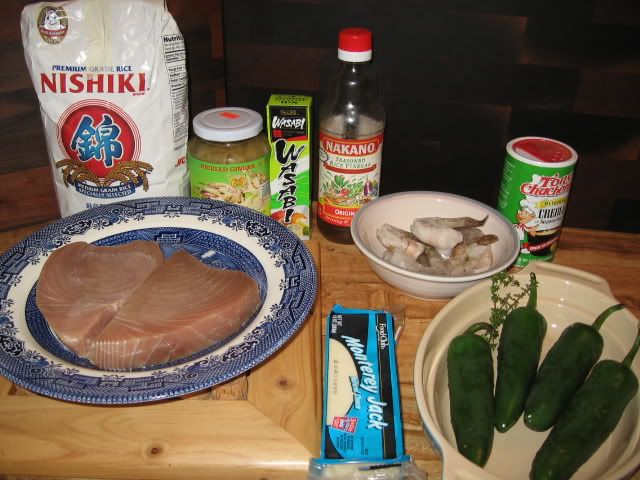 Pretty straight forward cook. Wife preped chili in house, peppers stuffed with monteray jack,Tonys, and fresh thime, sushi rice w/rice vinager and tuna w/salt and pepper.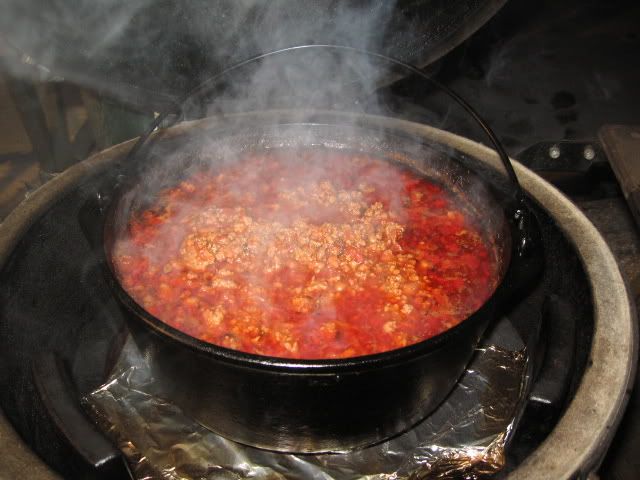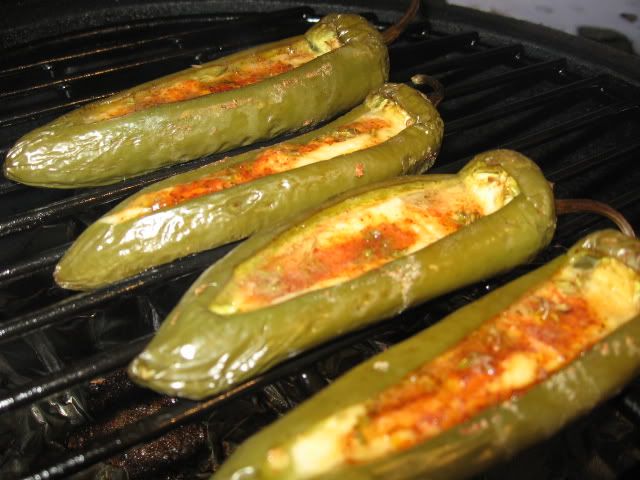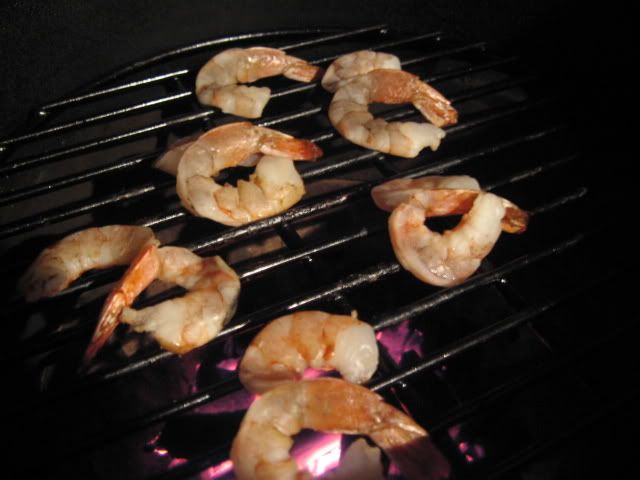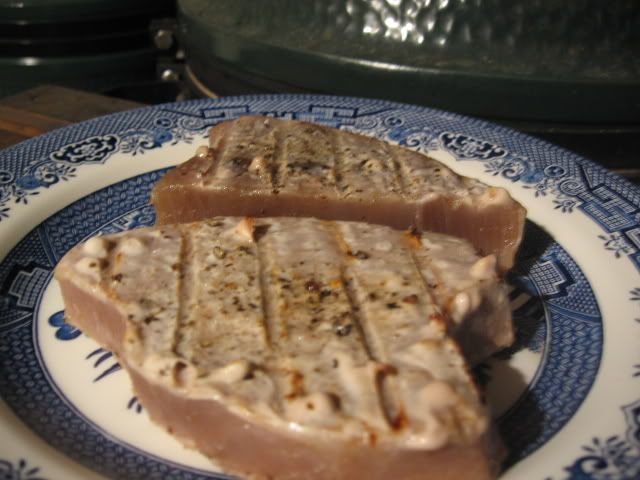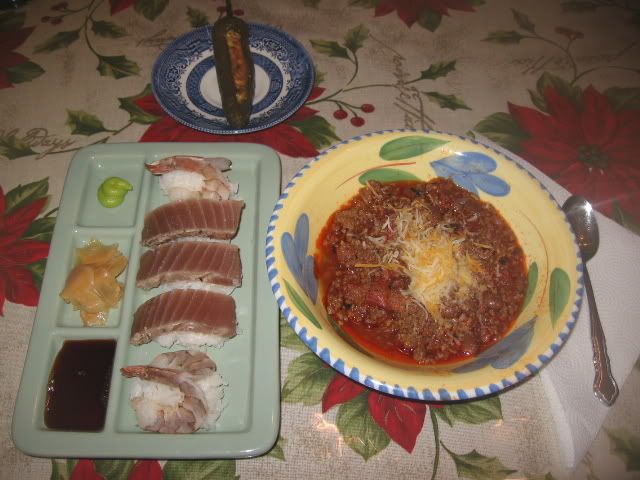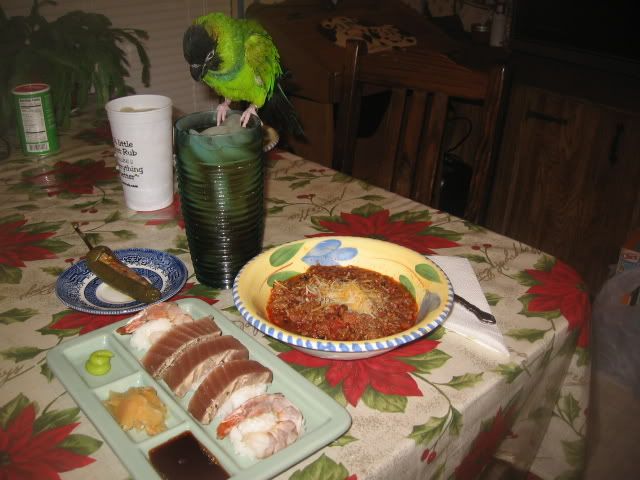 And a few winter pics for your enjoyment. BTW suprising for a dog who was born in Czech and ancestors came from there Auron's not real big on the ice and cold. Set right in front of the chemenea soaking up the heat all day! :laugh: