Almost 20 years of marriage, and I have had opportunity to use that line, like twice
! But tonight, at Costco, the Prime Grade roasts (trimmed)were $13 per pound, and this beautiful subprimal was less than $9 a pound!!! Who could pass a deal up like that :whistle: :ermm: :whistle: !!! Besides, marbling in Costco Choice was poorest that I have seen in a while :pinch: :S so had to go Prime!
Small half on Christmas, big half to the garage for a little quite time dry aging in the fridge.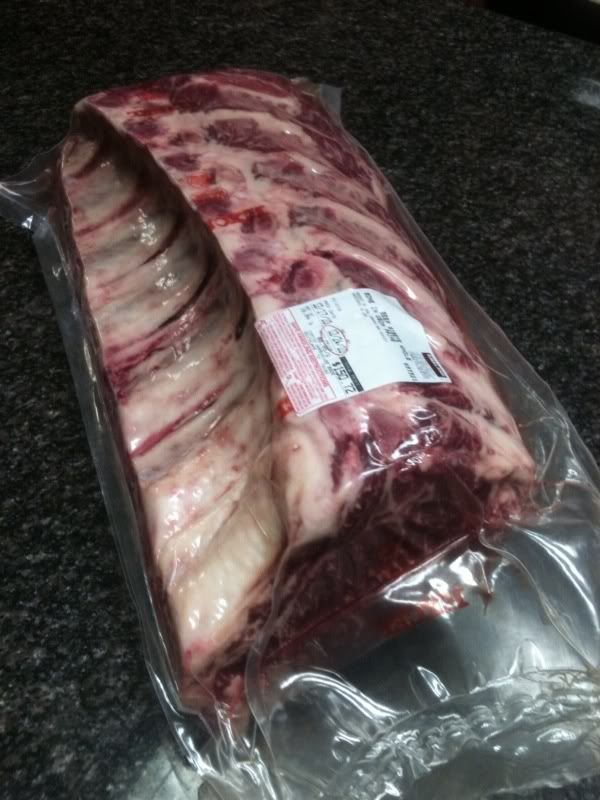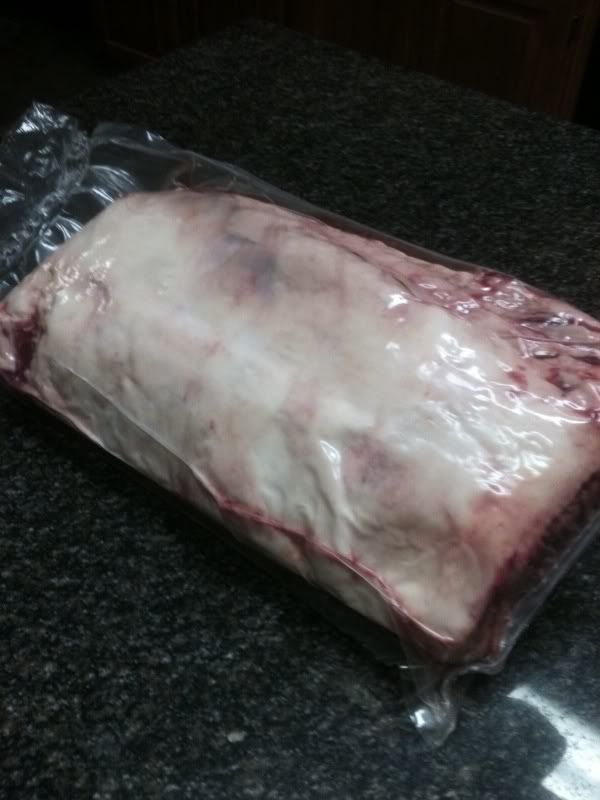 Slow roast, indirect at 250, and finish hot for crust as described by Stike in earlier post.
YUMMMMMMM!!!!!!