Morning All:
Like most everyone else, now "how to use the leftovers from Turkey Day"...tonight we made some turkey pot pies using the sausage stuffing, turkey, roasted veggies and gravy, plus fresh pastry dough...started by using the sausage stuffing pressed into some ceramic dishes for the bottom & sides of the pot pie...two single servings...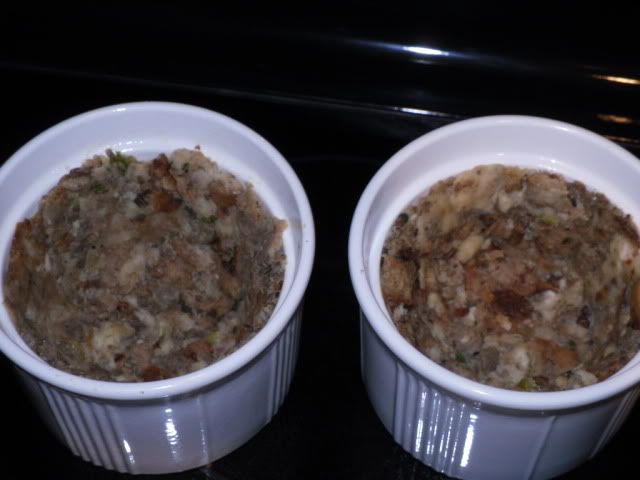 and one larger size...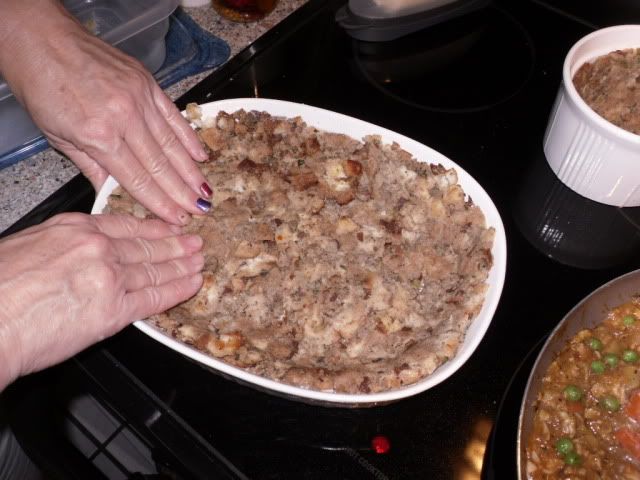 next EggHatter cut up the leftover roasted veggies (carrots, parsnips, sweet tatoes, white tatoes, acorn squash), added turkey from the breast we did, mixed with some of the gravy plus a splash of milk to thin out the gravy and added some frozen peas...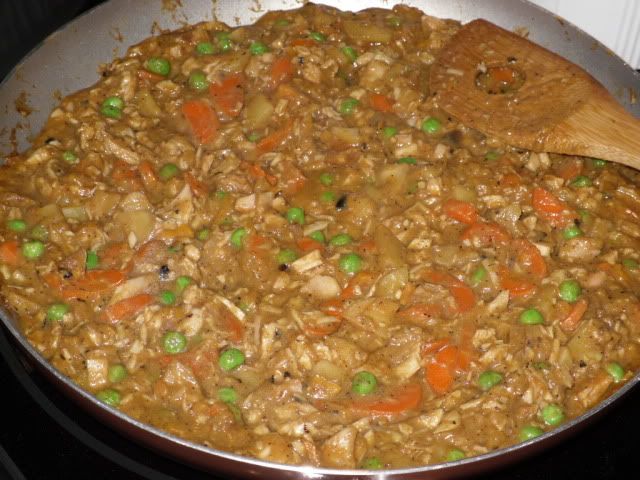 Then spooned the mixture into the dishes and topped with pastry dough...the two small ones, one with dough...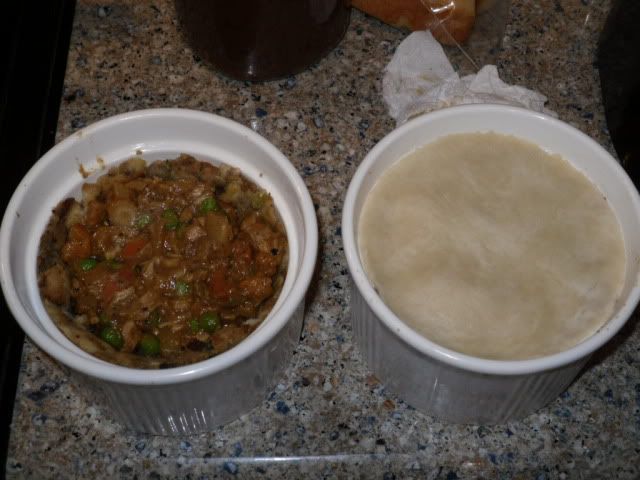 and the big one...before dough...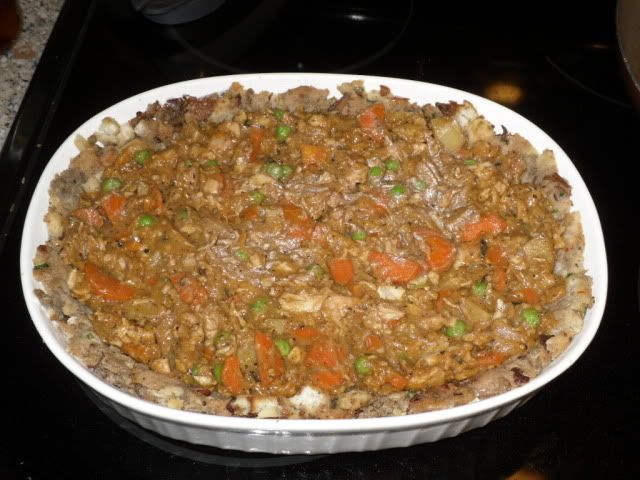 and topped...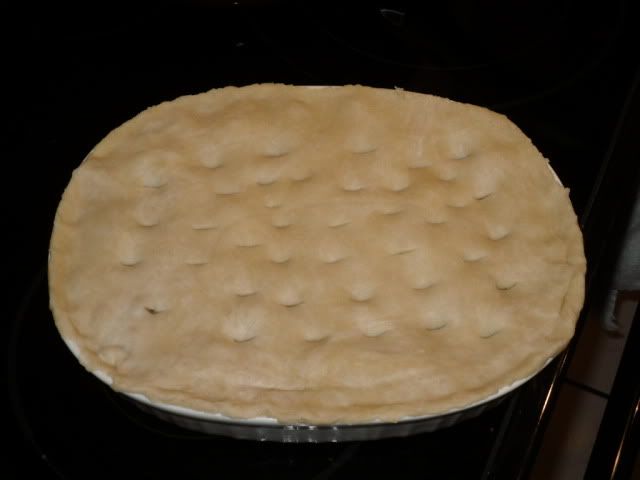 then onto one of the large Eggs indirect at 425 to cook the crust...just before taking the two small ones off (after about 25 minutes), with larger one coming off about 5 minutes later...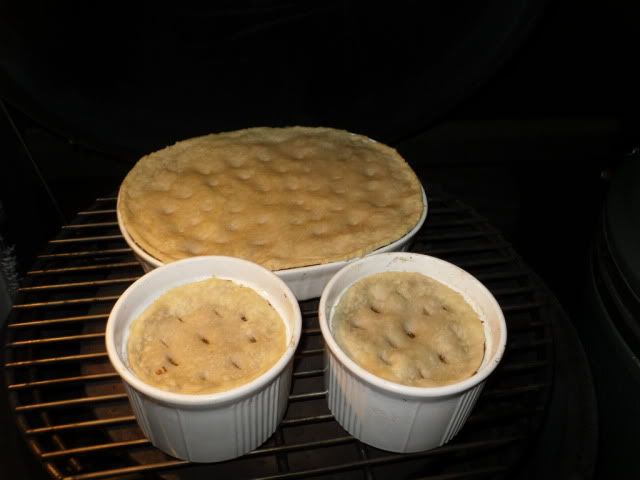 We each had one of the small one pies and they was GOOOOOOOD! Probably should have prepped, but not cooked the large one as there is no way we can eat anymore at this time. Do enjoy creating something good from the leftovers.