Yea Yea I know I got to make my own doe and I will...but not tonight.
The raws: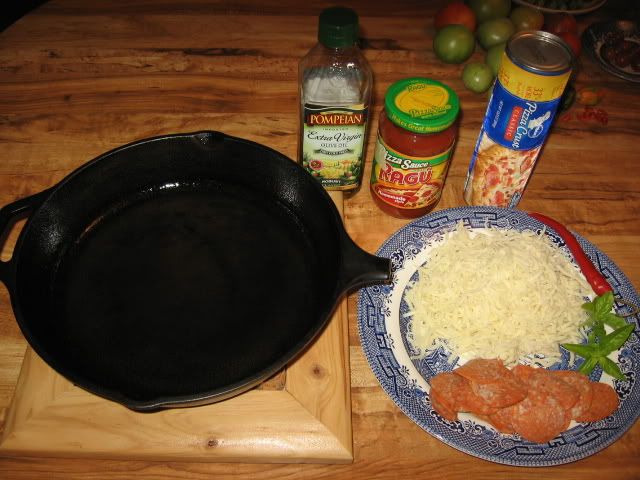 I took Auron to upper class dogie day care today. Big sucker doesn't have any dog friends to play with as most people are scared to let him play with there dog. I know the owner and he lets 4 Boston Terriers, a 30 lb. mix breed and a 4 month old lab female out in the kennel exersise yard all at once with Auron. To many dogs at once for him to dominate but they are not so big that they can pile on and hurt him eather. A great time for them all. When I got home a package several packages were waiting for me. There is a dream of bill, Becca and mine that we could eat at Nobu at least 3 times a week.
http://noburestaurants.com/new-york/experience/introduction/
Unfortuanlly we got to win the lottery to afford it even if 2 out of three of us has is a Doc!LOL. Becca sent a Lotto voodo candle to light to try and increase our odds!! :laugh:
La Hossa also showed. Having been pre warned I sampled it straight up on a Frito.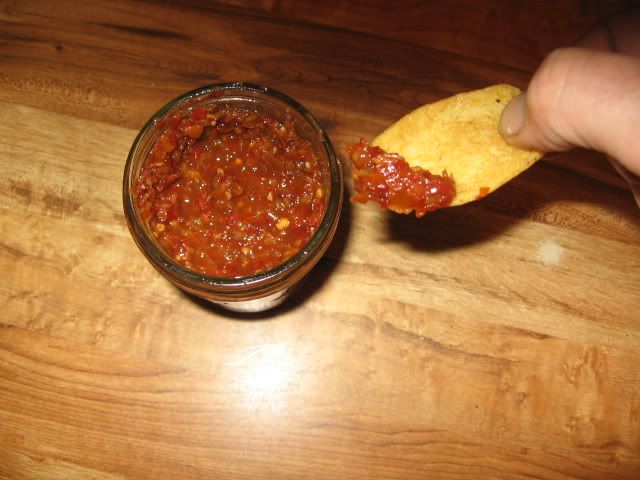 I must say, and this is a complement, it was just like Goldilocks portrage...just right. I had expected it to be like liquid fire but althought hot it was not over powering. Really "just right". Hoss time to go into busness and THANKS!!
Pizza in the cast at 425 till brown on top. I looked at crust on the bottom and it was deep brown but would have burned if I had not filled sink with 1 1/2 inch cold water and placed the cast iron in it after cooking. Ended up perfect.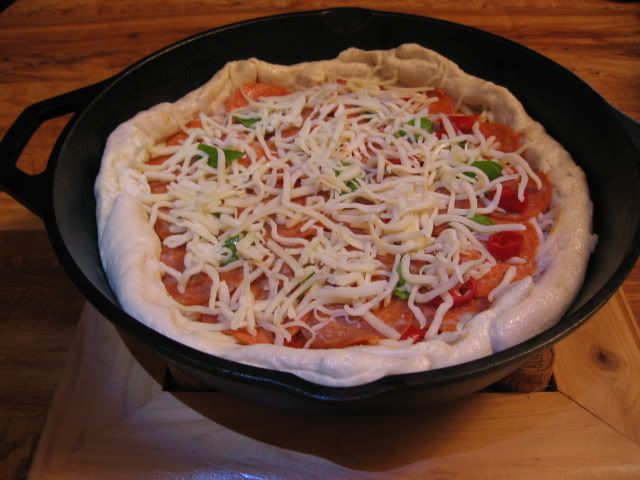 After his "play day" Auron was beat.
Some bread sticks while the Egg was hot.
Home Depot had all there Maples on sale 50% off Snagged this Lion Heart Lace leaf for $40. Will make a nice specimen tree I think.
A nice easy cook.
On a serious note, I regret to to say my dear old friend Richard David Swilley died yesterday. Richard and I grew up as small kids in the old Hood togeather till we were about 13 years old. We built forts, tree houses and such, even taught me how to ride on two wheels. Like a lot of folks we lost track and after 30 years I found him again. Unfortunately in a nursing home. He had been on full diolisies for 10 years due to diabetics, only 25% eyesight left in one eye and blind in the other due to cataracts and double by pass this last winter. Still had a better outlook than most of us. He had been really big into CB radios as a kid and I found it humerous that after 30 years and in a nursing home he had a ham base station, Call Letters N5HXQ, and was one of only 2 or 3 people that had the Space Shuttle radio frequency legally to contact in an emergency. I visited him for the first time after all the years about a month ago and with only a few phrases we both would understand the meaning of his face lite up as he said my name. I had found out about him from an artical in the local paper about his base station in the nursing home. Week before last I "smuggled" some ribs off the Egg into his room under my coat. Course it was against the rules but what are old friends for?!!
Was going to bring him out to the Smoke Shack next week. Wife found the obit in the paper tonight. God speed my old friend, Deane