Morning All:
Getting psyched for the knee replacement surgery on Thursday (28th) and did some cooking today to have a few meals put away for the first few days back from the hospital.
The first is a Guinness Beef Stew that we saw on Diners, Dives & Drive-ins a couple weeks ago...got the recipe off of Food Network and made a couple "modifications"...here is the stew meat being browned in the DO (this is after it marinated for about 3 hours in a Guinness, soy sauce, garlic, onion, dijon mustard mixture)...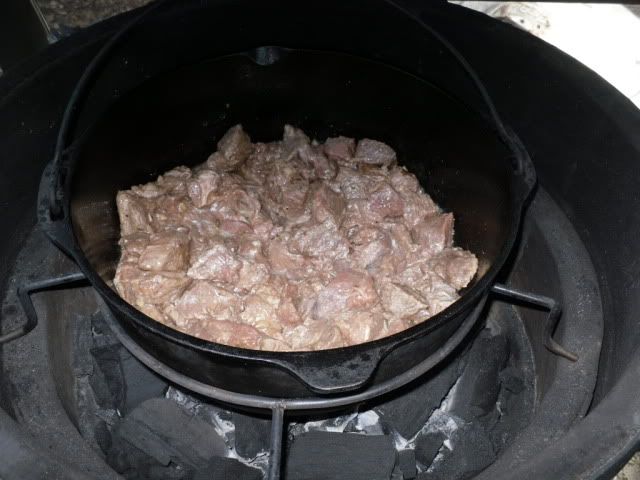 After browning the meat then added 2 bottles of Guinness, carrots & potatoes (the original recipe only had carrots)...right after the Guinness...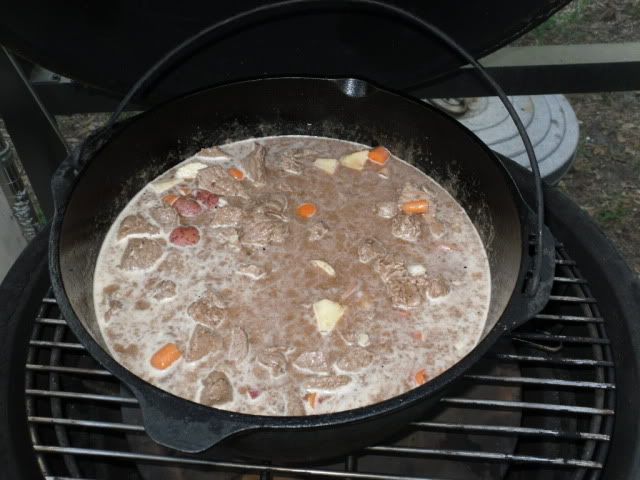 This simmered for 3 hours to get the meat VERY tender...also added some frozen peas at the end...ready to come off the Egg...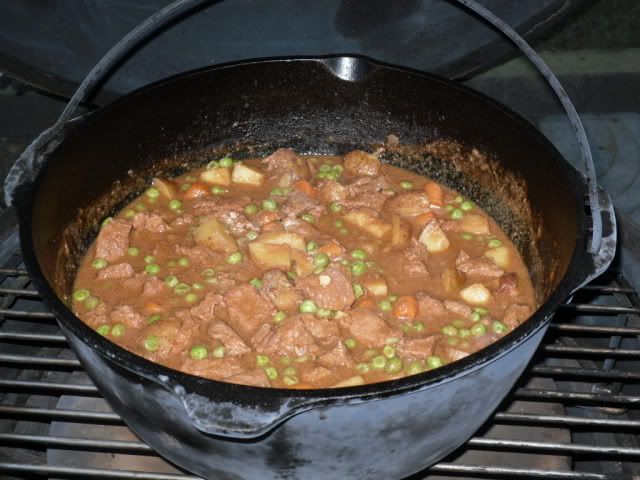 And of course a close up...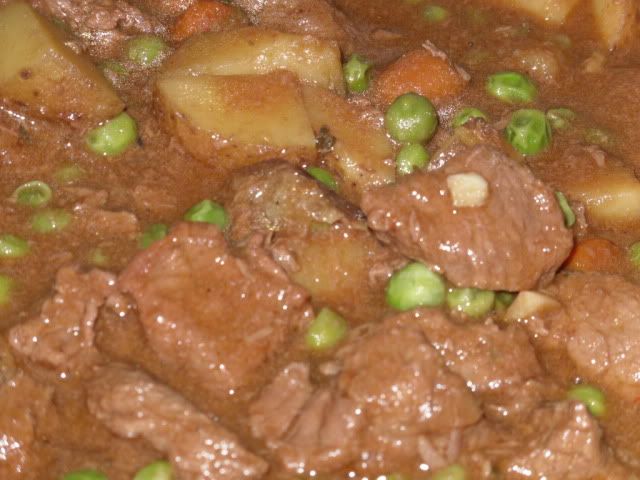 It smelled so good that we decided to make this our supper...also did a Pillsbury French Loaf cut into six pieces (more crusty stuff that way)...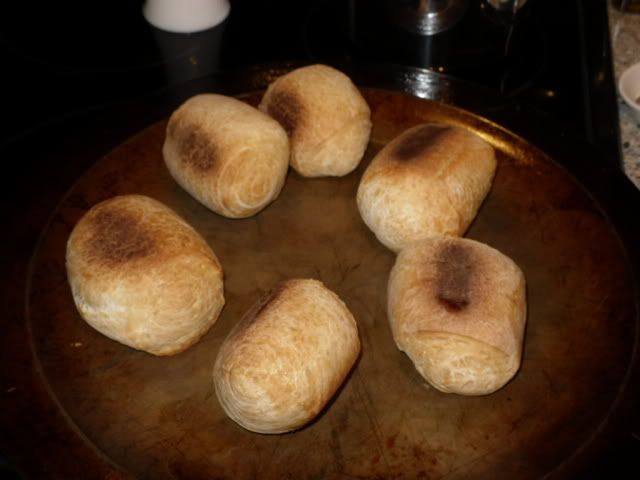 Next was a couple of Peking Chickens...a couple of roasters stuffed with apple slices and ginger slices...then rubbed with ground pepper and soy sauce...first cook breast side down for 45 minutes at 400...just put on the Egg...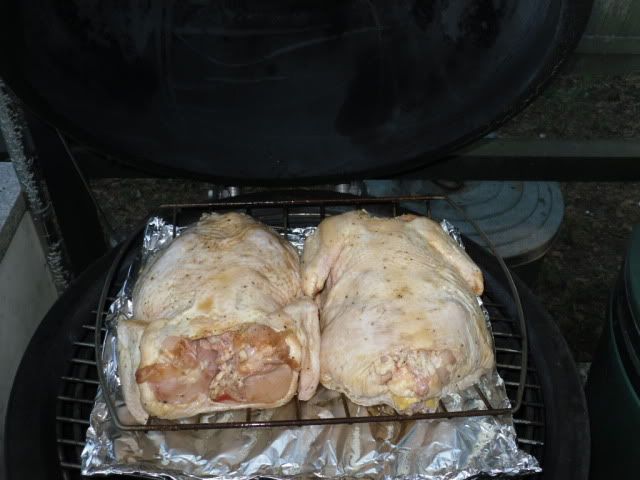 After 45 minutes, flip to breast side up and go another 45 minutes at 400...finished product...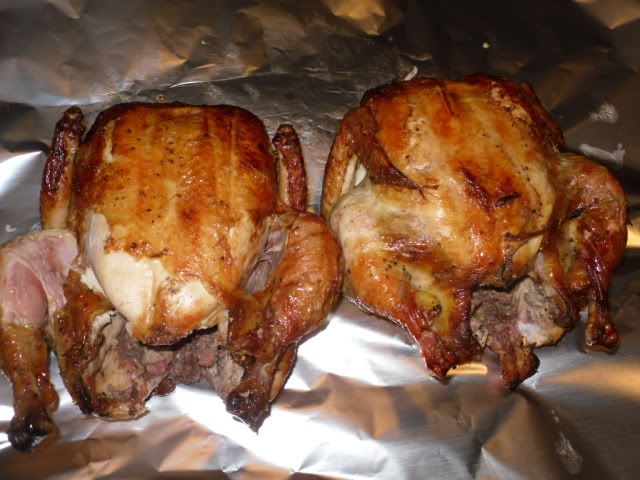 These will be shredded to make a couple meals later this week or first of next week.
Not sure if I will cook anything else before Thursday as all three evenings are very busy getting work (visits with my kids) done before taking off for at least 3 weeks. I will post sometime on Thursday evening (the hospital has free WiFi) about how the surgery went.