Ooops, dough got away on me. :ohmy: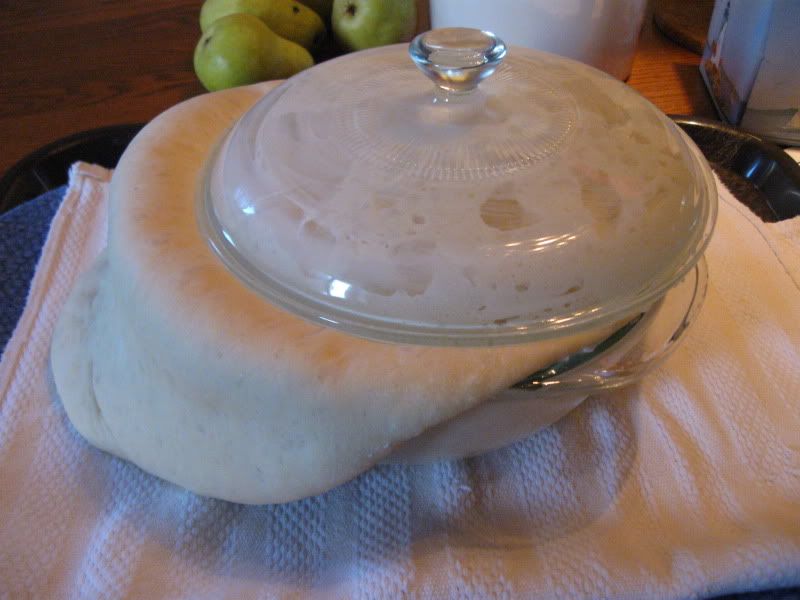 That's ok 'cause this pizza dough was groovin to the jazz of Grover Washington Jr. while baking in a hot egg. Brick oven egging and jazz. My reward; Crispy thin crust Nouveau pizza, good stuff man.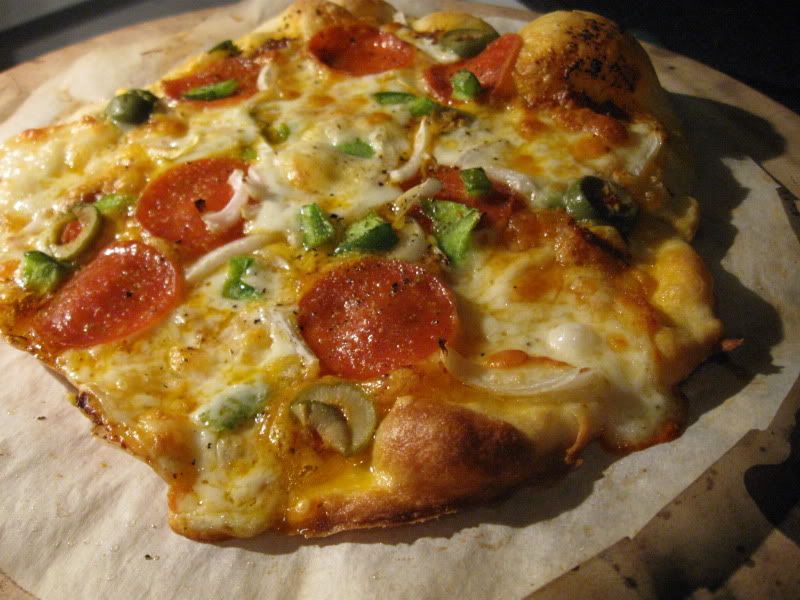 Baked 6, here are a few pics.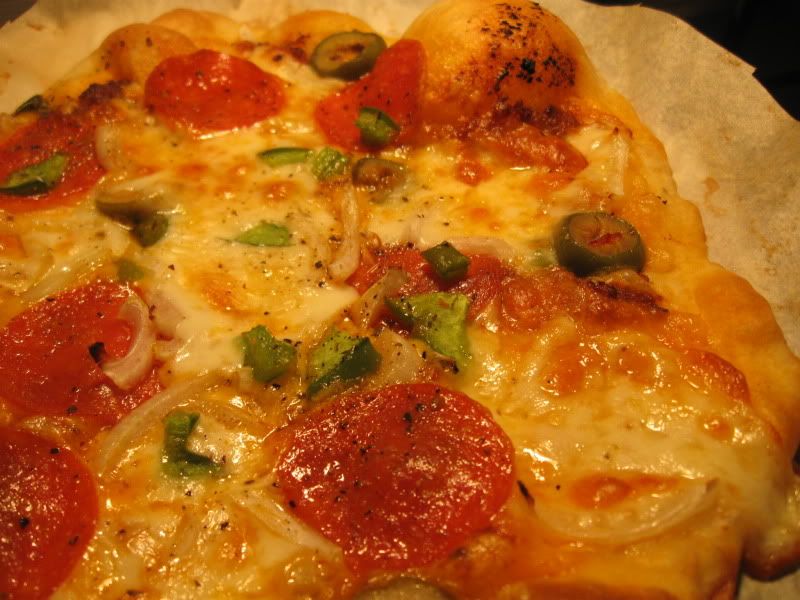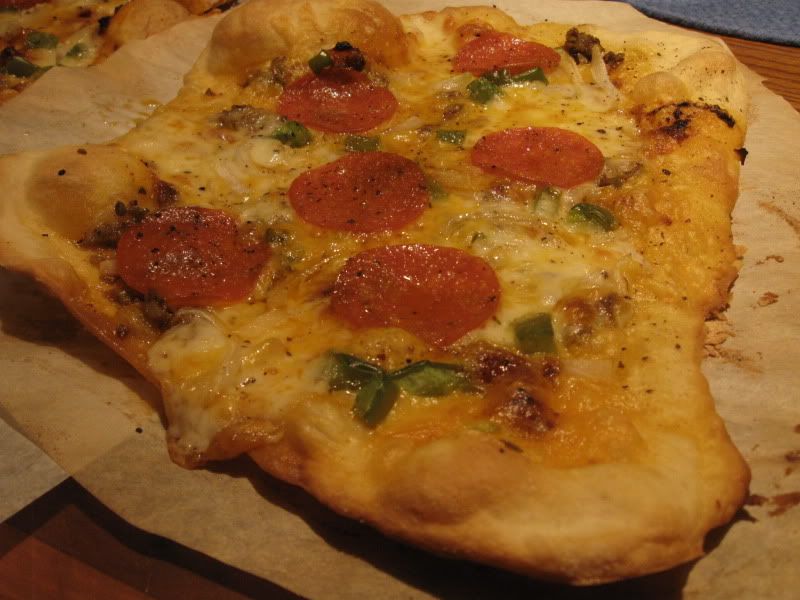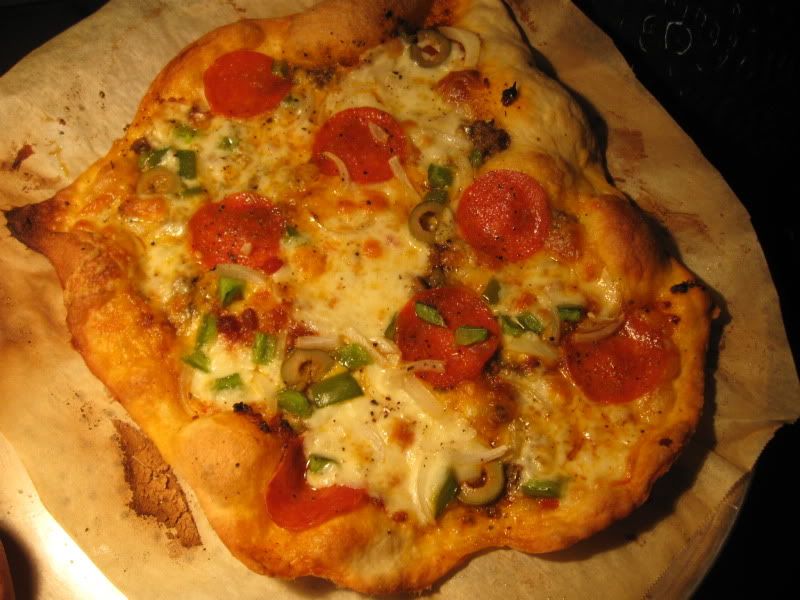 Fat and happy at home.
Cheers!