Guess the cooking time of this whole pork shoulder. From start to the time it comes out of the egg and put in the cooler. You don't have to include the rest period.
I will not trim anything off this 20.6 pound whole shoulder ( Butt attached to the picnic ).
I will begin timing the cook when the egg gets stabilized at 250F. The whole shoulder will go in the egg straight from the refrigerator.
Winner gets bragging rights. I will give the whole shoulder time to get to 195F all over then when the first piece of meat gets to 205F internal I will pull the butt off for the rest period. The actual cook will start sometime tomorrow if nothing changes. In a different post. Guessing begins now and no more legal guessing after the cook begins. The actual "for the record clock will be this forum clock" . I will start a post stating Contest post begins and document the entire cook and as soon as the cook comes off I will post end of cook in the beginning post. If any of this makes sense. Tim
Feel free to join in the fun and have a little fun with us. Thanks for looking.
I went to see my butcher friend and friend of the family Danny.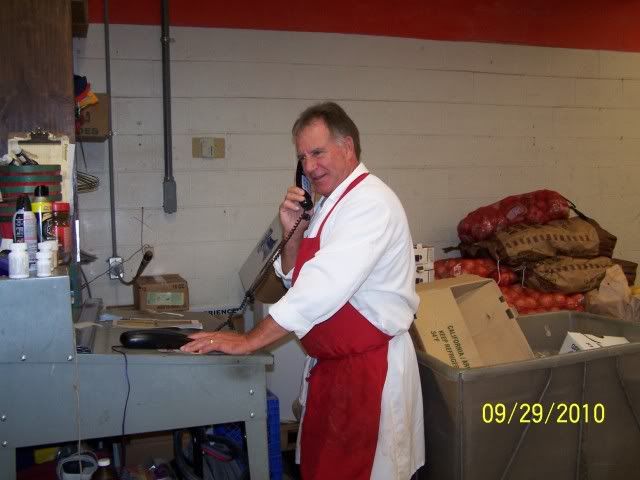 A couple days ago he told me to give him a call in a couple of days.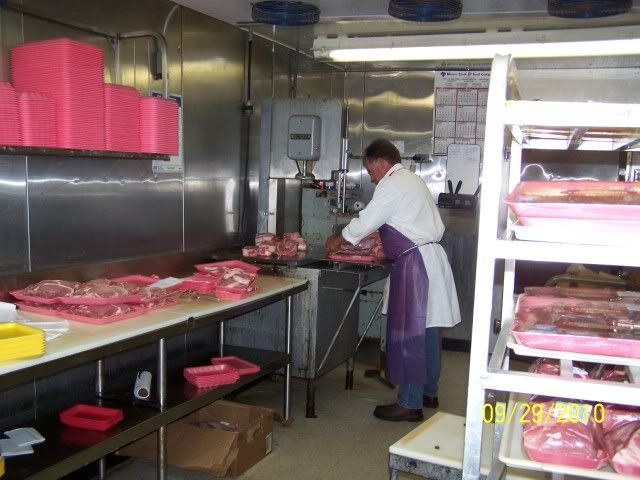 As it has turned out a church group ordered whole pork shoulders and he had some extra ones to sell. He let me pick the one I wanted and of course I picked the heaviest one.