I have a complaint about this green ceramic cooker that everyone keeps talking about. I took a piece of meat, rubbed it with some dizzy dust like below: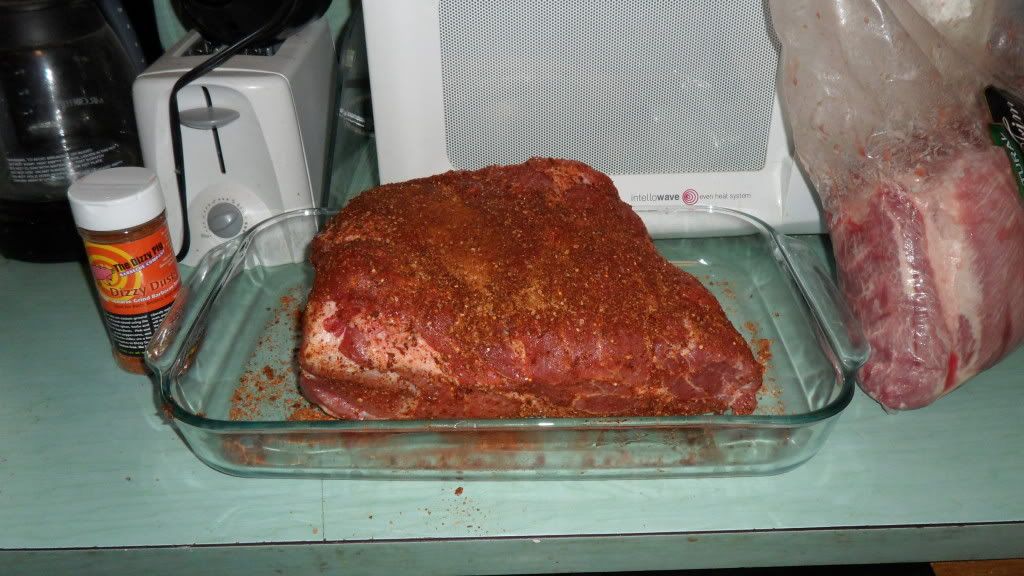 Threw it on the grill after it was stabilized at 250* at 8pm. Got up a few times during the night... and the dang thing was still at 250!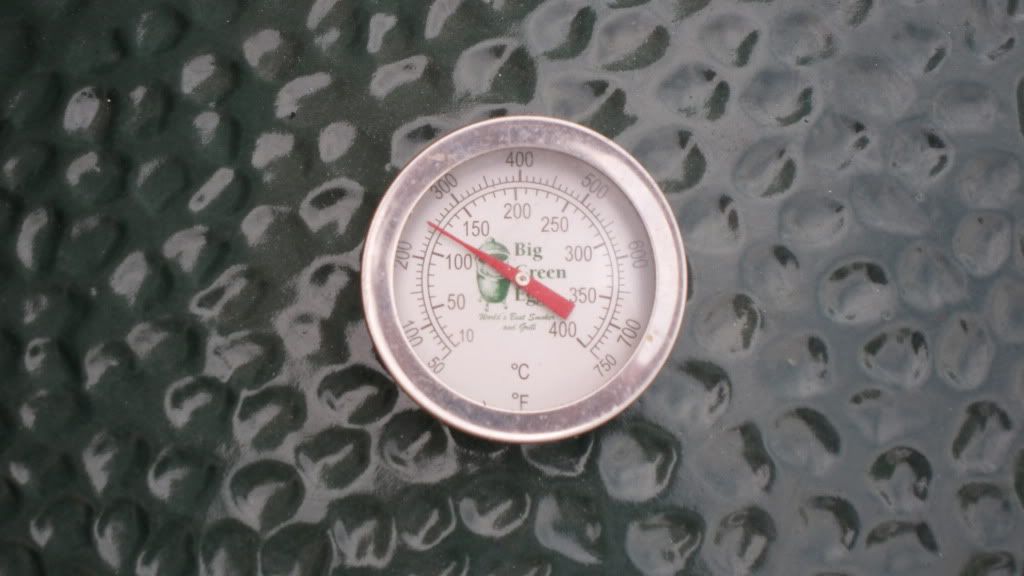 I opened the grill and saw this: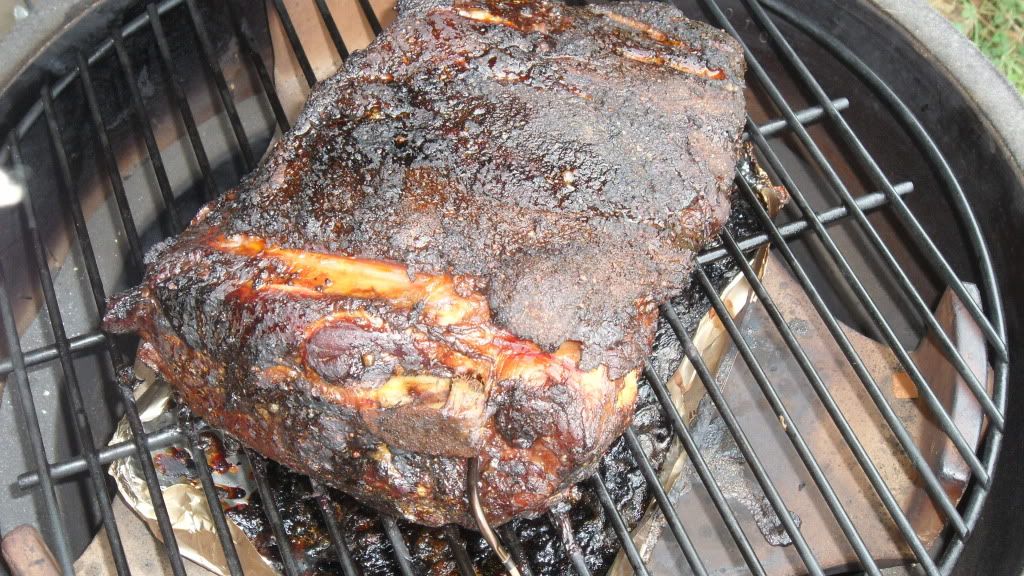 This is not good! All the barbecue books I have looked trough said I have to add coal every hour! I did not have to add coal once in 16 hours!!! That cook was way too easy for a real man!!!
Also... Later that same night, I cooled it off and cleaned it up and made the following:
homemade biscuits for biscuits and gravy: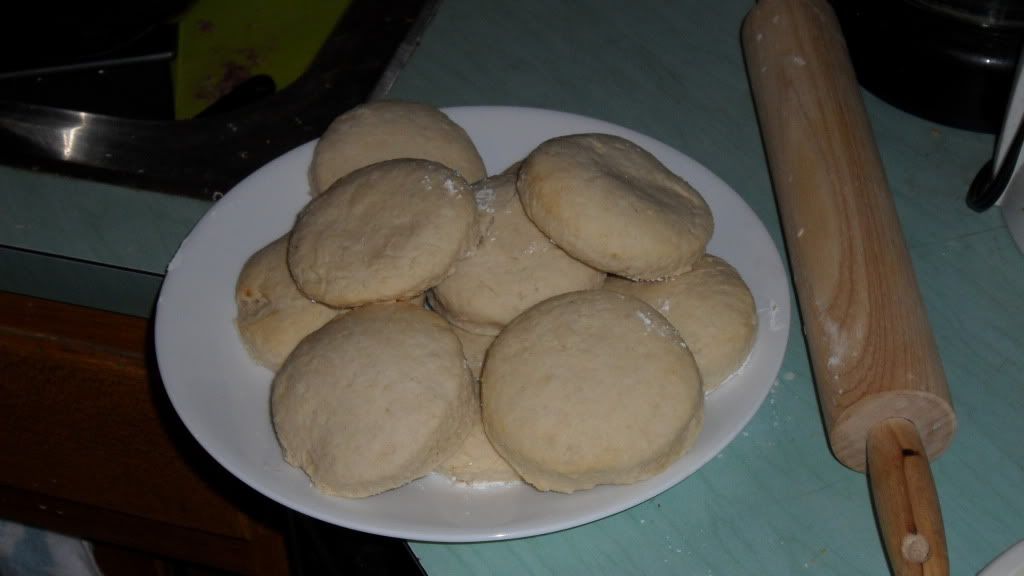 and pumpkin bread!!!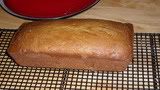 To be able to make bread and pork butt on the same cooker is disgusting! I guess I will keep this cooker but I will miss the work of a real grill!