From my previous post I started out with two very nice chuck roasts this morning. For newbies; Recipe in this forum cookbook under Beef.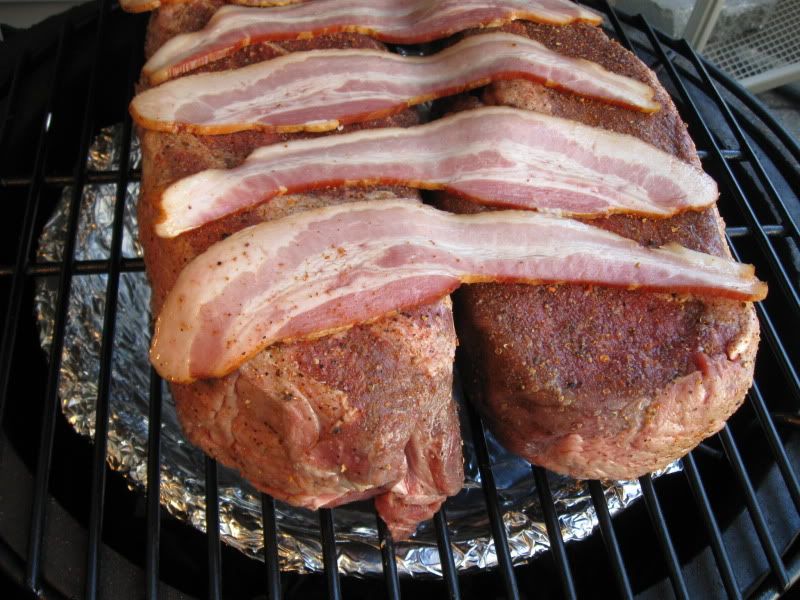 After smoking indirect, I place the beef in the Dutch oven and took the meat to 212 degrees internal.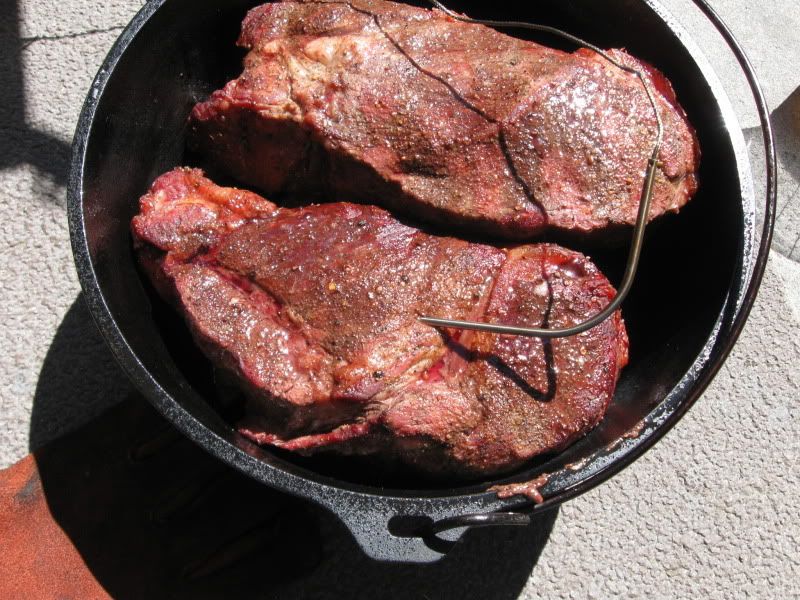 For the last stage I pull the beef, remove gristle and fat, return meat juices, add sauce then smoke again a couple of hours.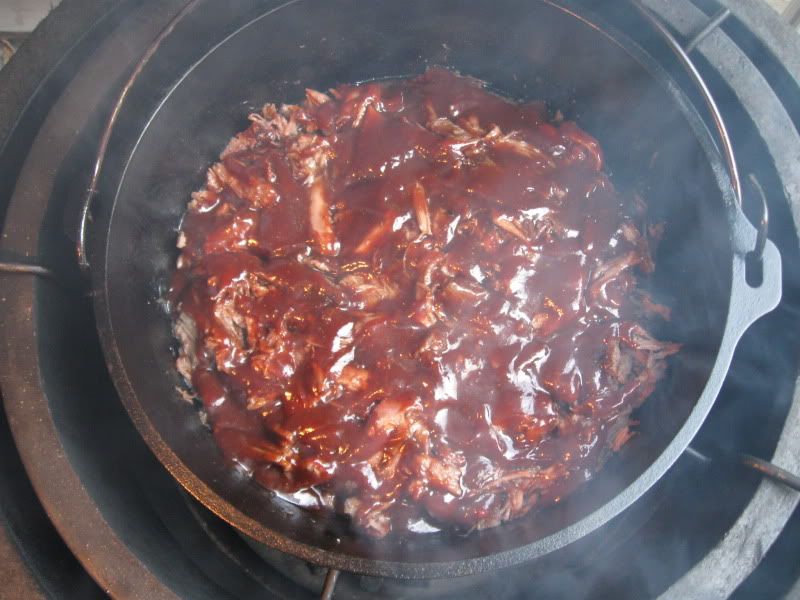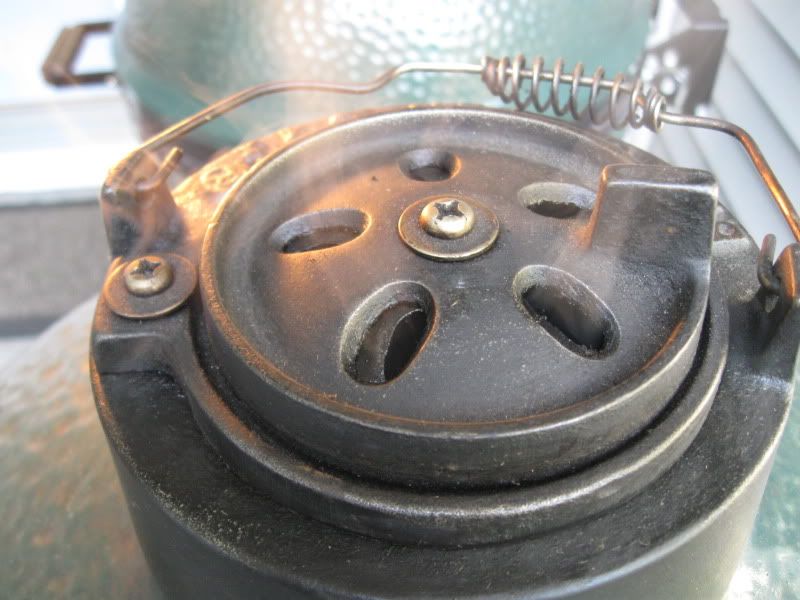 All done! This batch went 11 hours total.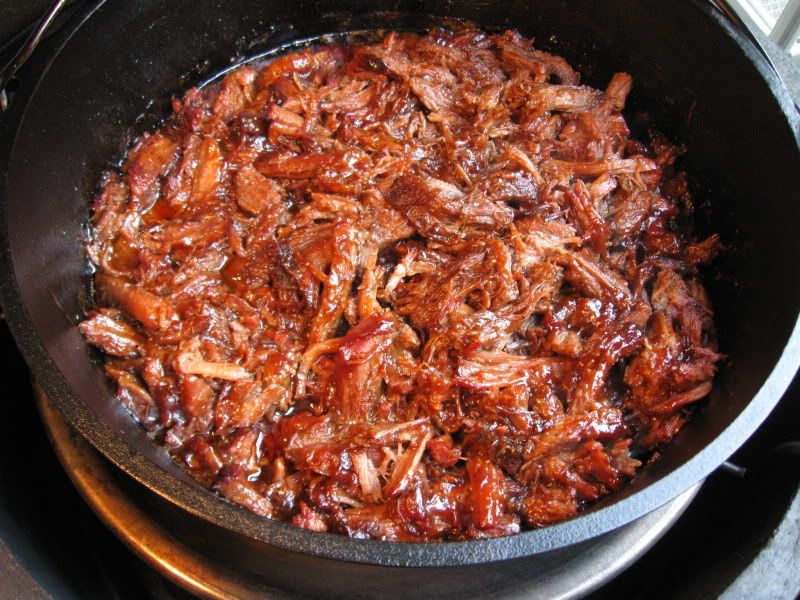 Yeah... this is gooood BBQ.