It seems a lot of people did pizza over the weekend. Well I did too.
Here is a new setup I tried and I liked the result.
First, I removed the fire ring and placed the AR: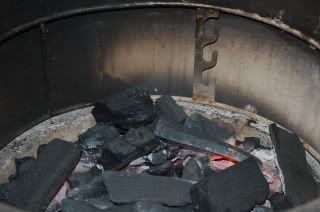 Then the PS legs up: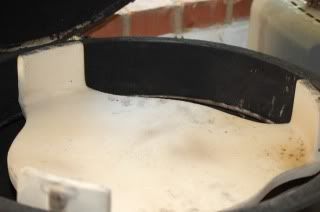 Then CI grid and stone on top of that. I have a fibrament stone so I use the protective pan underneath:
I got the egg to 550* and let it preheat for about an hour. Next cook I will hopefully have a IR thermo to check the heat of the stone. For the dough I used Reinhardt's neo-neapolitan with KA bread flour. Two pies I, actually the wife, hand stretched and two were rolled. Here are pics of the assembled pies:
Two mahgeritas:
One meat(had pepperoni and two different salame:
And a hawaiian:
The finished pies, the first went for 9 min, the others went for 8 min:
See the hot spot?
They were the best so far. I told you this was pic heavy. Thanks for looking!